Water control with one hand
Metris kitchen faucets with 2-Spray Select: The allrounder at the sink
Kitchen work is fun when it's comfortable and convenient to do by hand. The Metris Select 2-Spray range extension ensures smooth work processes at the sink. This update to the  Metris Select now combines control on the shower head into one hand. The water can be stopped and started again at the touch of a button; the same hand can also change the spray mode.
Metris Select 2-Spray: One hand stays free – and other selling points
The new all-in-one sink unit faucets from the hansgrohe Talis Select and Metris Select lines ensure fluid water control at the sink unit and even more kitchen fun. What makes the 2-Spray Select functionality a must-have for your customers?
The ultimate in convenient water control: The Select button stops and starts water flow - with one click at a time.
Increased comfort when changing the spray: Easily switch from laminar to shower spray with the switch button.
One-handed operation of the faucet makes efficient use of water at the sink. The optimized shower spray consumes an average of just 1.75 GPM with proven performance, thus contributing to a conscious handling of drinking water. 
A modified insert in the spout means that there's less splashing. That means: less maintenance effort at full power.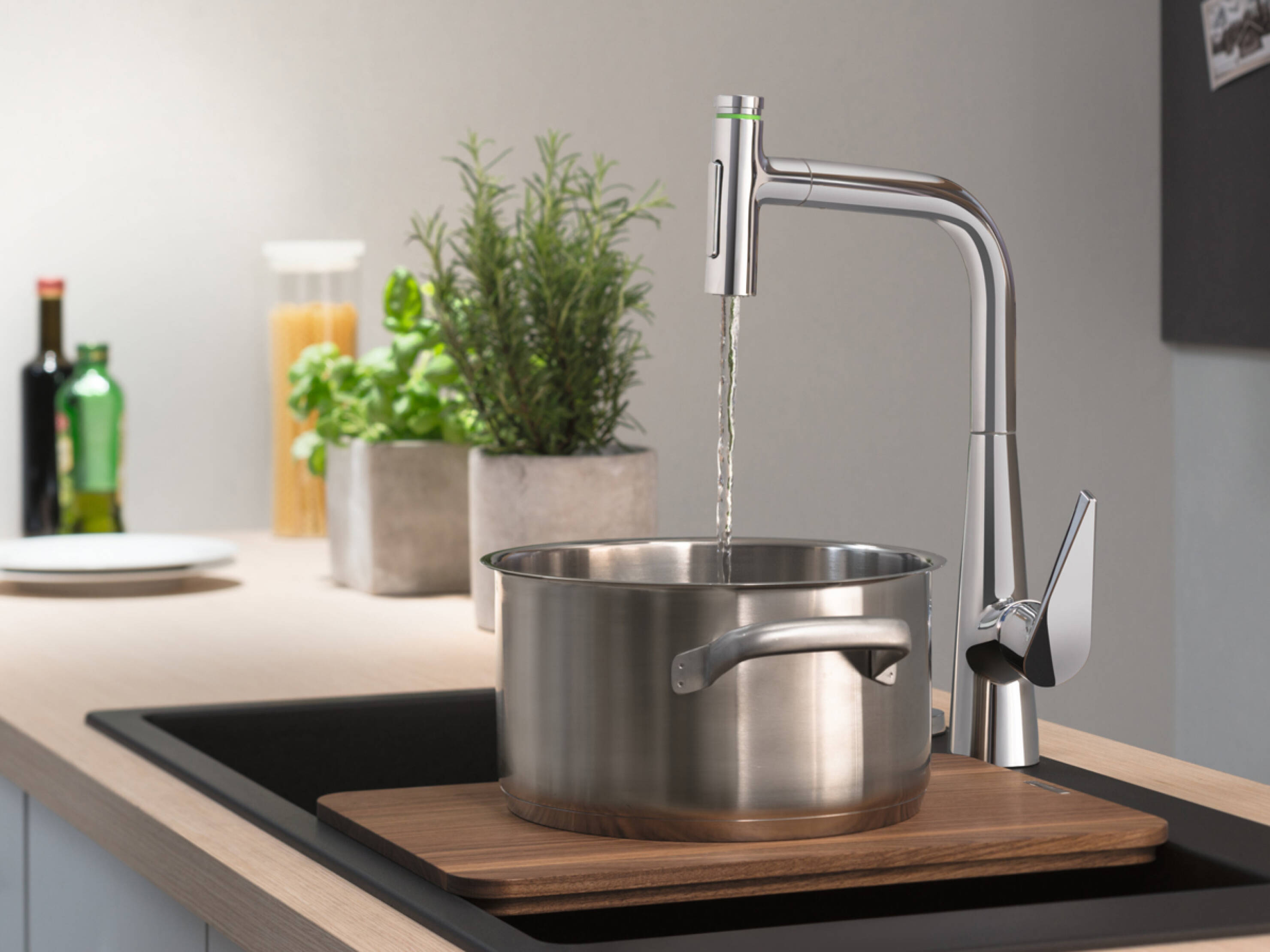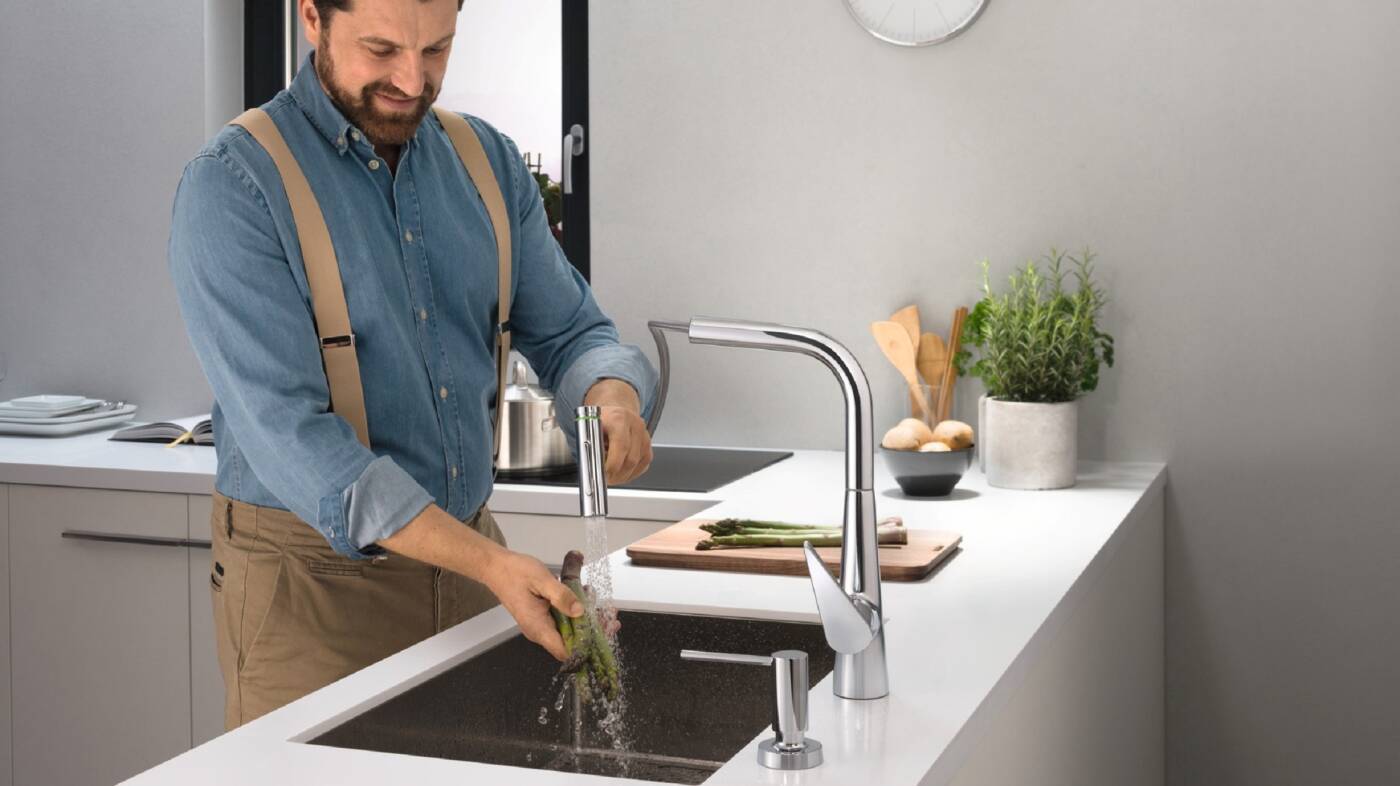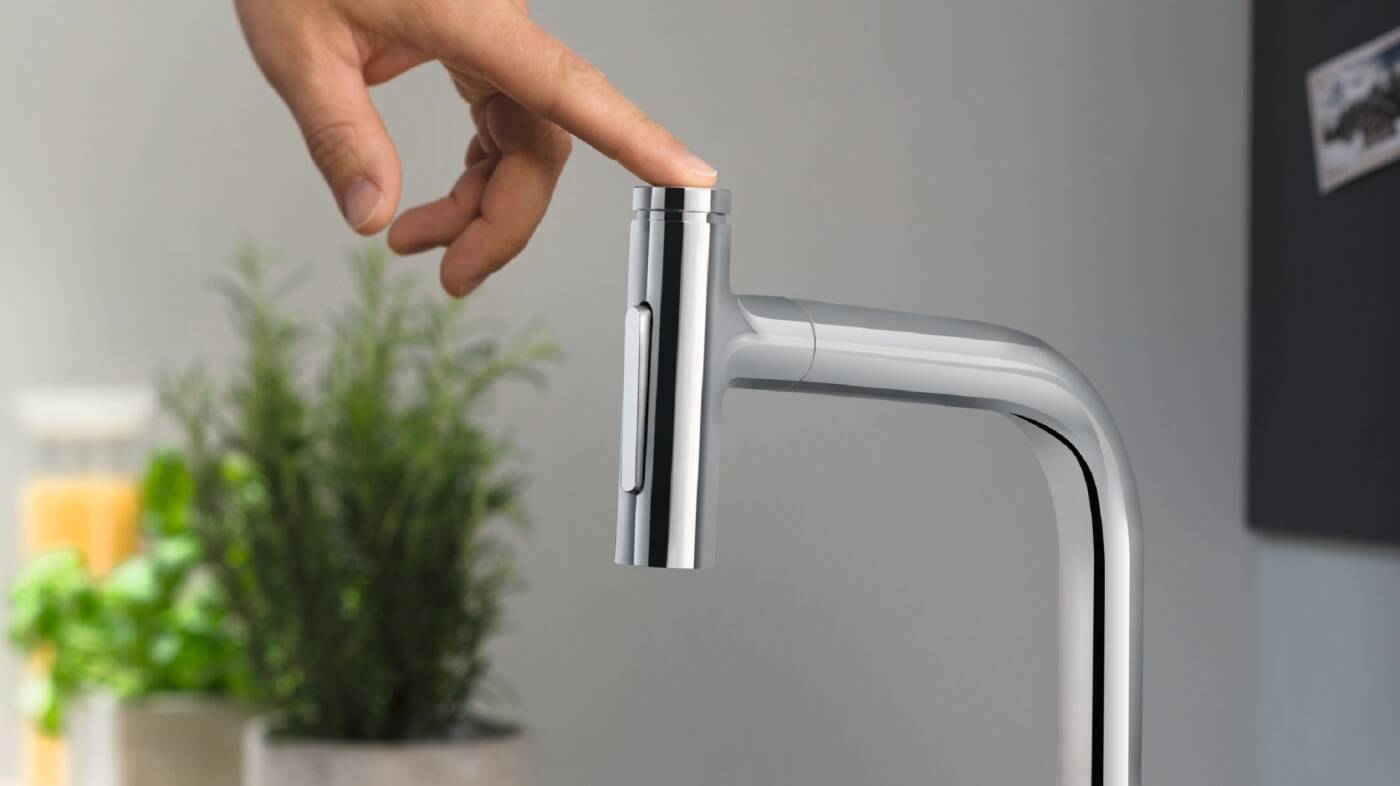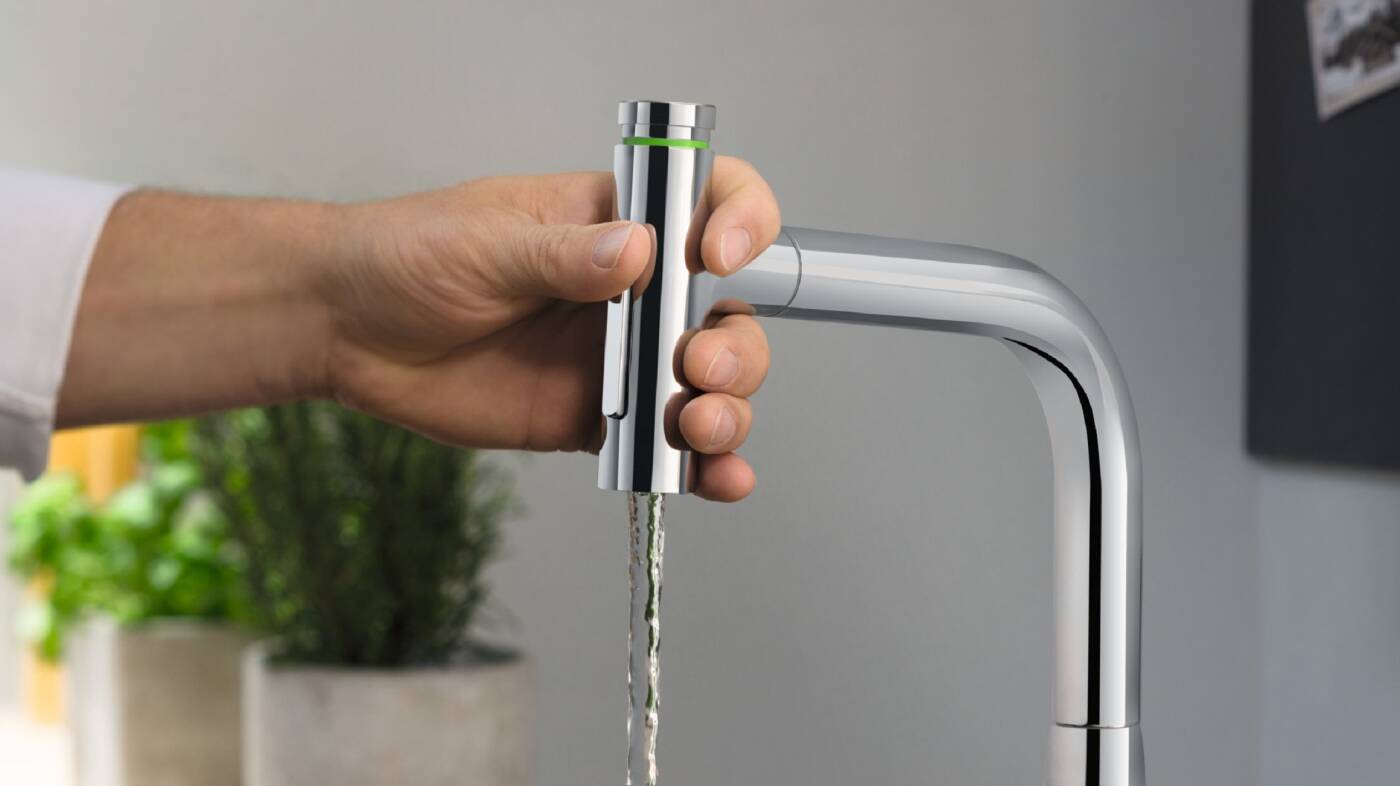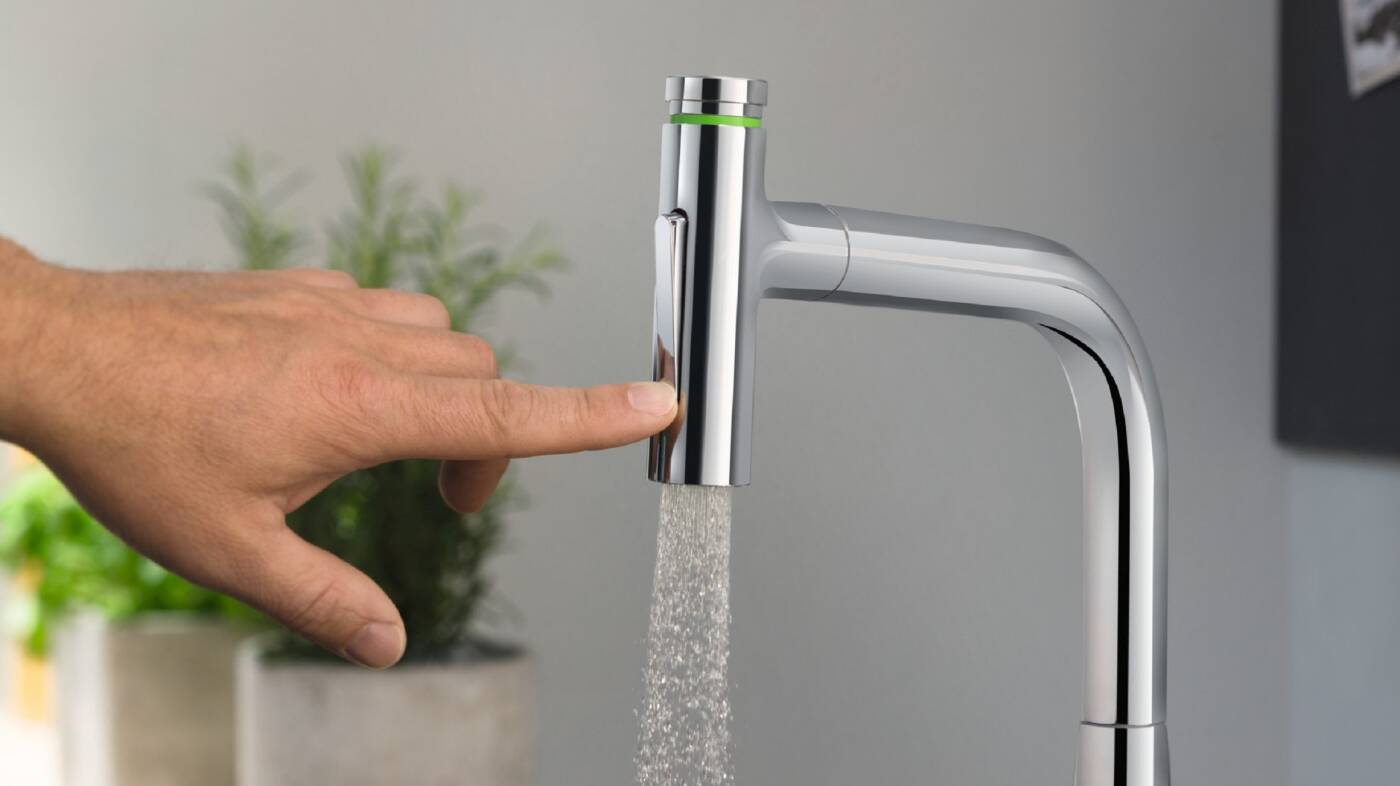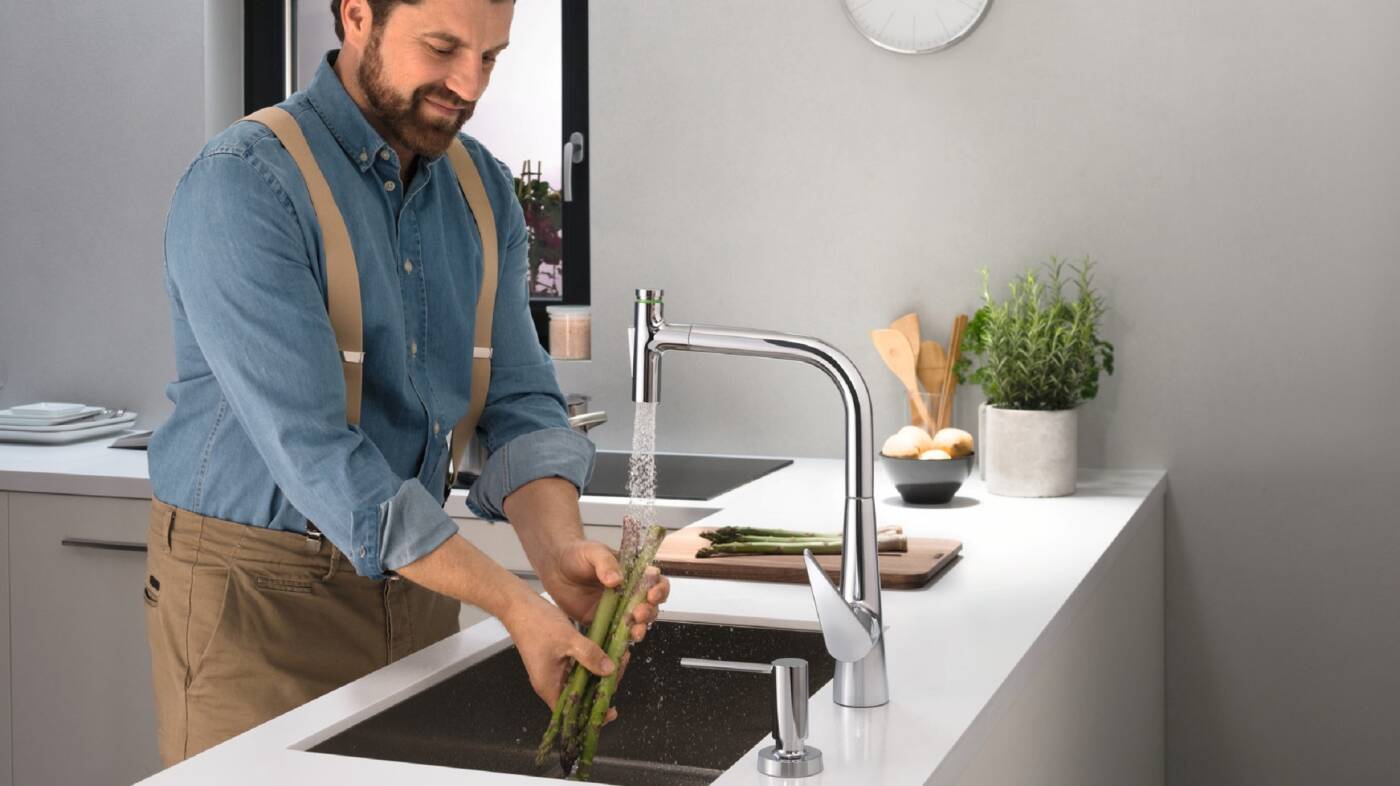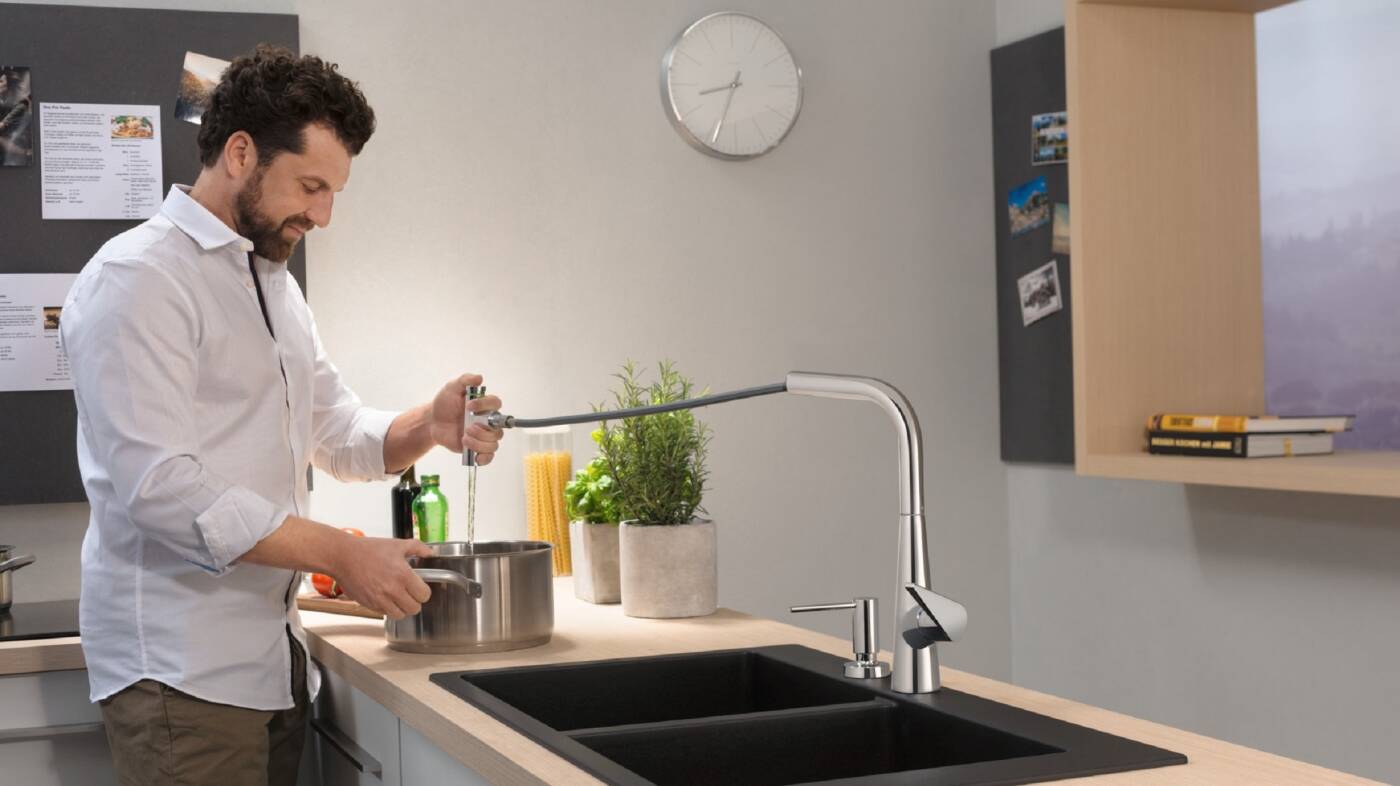 sBox Kitchen hose reel system: Even better workflow
The hansgrohe sBox included in delivery with 2-Spray Select faucets provides additional arguments:
The innovative hose guide ensures smooth, effortless workflows and maximum flexibility.
Significantly more radius of action: The pull-out spray can be pulled out up to 76 cm.
Safe storage, no damage, and no jamming the hose in the sink base cabinet.