Maximum freedom for bathroom design
Unique finishes and exclusive services for a personalized bathroom
Faucets, showers, and accessories in special finishes, adapted to personal preferences or room conditions: the AXOR FinishPlus services. They offer architects, interior designers, planners, and their customers – the bathroom users – the freedom to adapt bathroom products to personal wishes. For a dream bathroom – customized, with character.  
Colored faucets with brushed or glossy surfaces
A unique finish from the extensive range of AXOR FinishPlus special surface finishes: With it, the faucet becomes a brilliant statement at the sink. This makes the shower a visual highlight in the shower, giving the accessory a highly individual look. Choosing an AXOR product with a special surface finish gets you a perfect complement to your individual bathroom design. Or a deliberately chosen contrast to the interior design. Whether in a brushed or high-gloss version, in an elegant gold look, striking black chrome, or a warm bronze tone – AXOR FinishPlus special surface finishes are not only extremely robust and durable, they also transform a bathroom or kitchen product into a fascinating design object with maximum charisma. Color combinations or other colors can be implemented to suit individual requirements. AXOR FinishPlus special surface finishes – developed by AXOR specialist, manufactured in the physical vapor deposition chambers of AXOR's production facilities in Schiltach/Black Forest.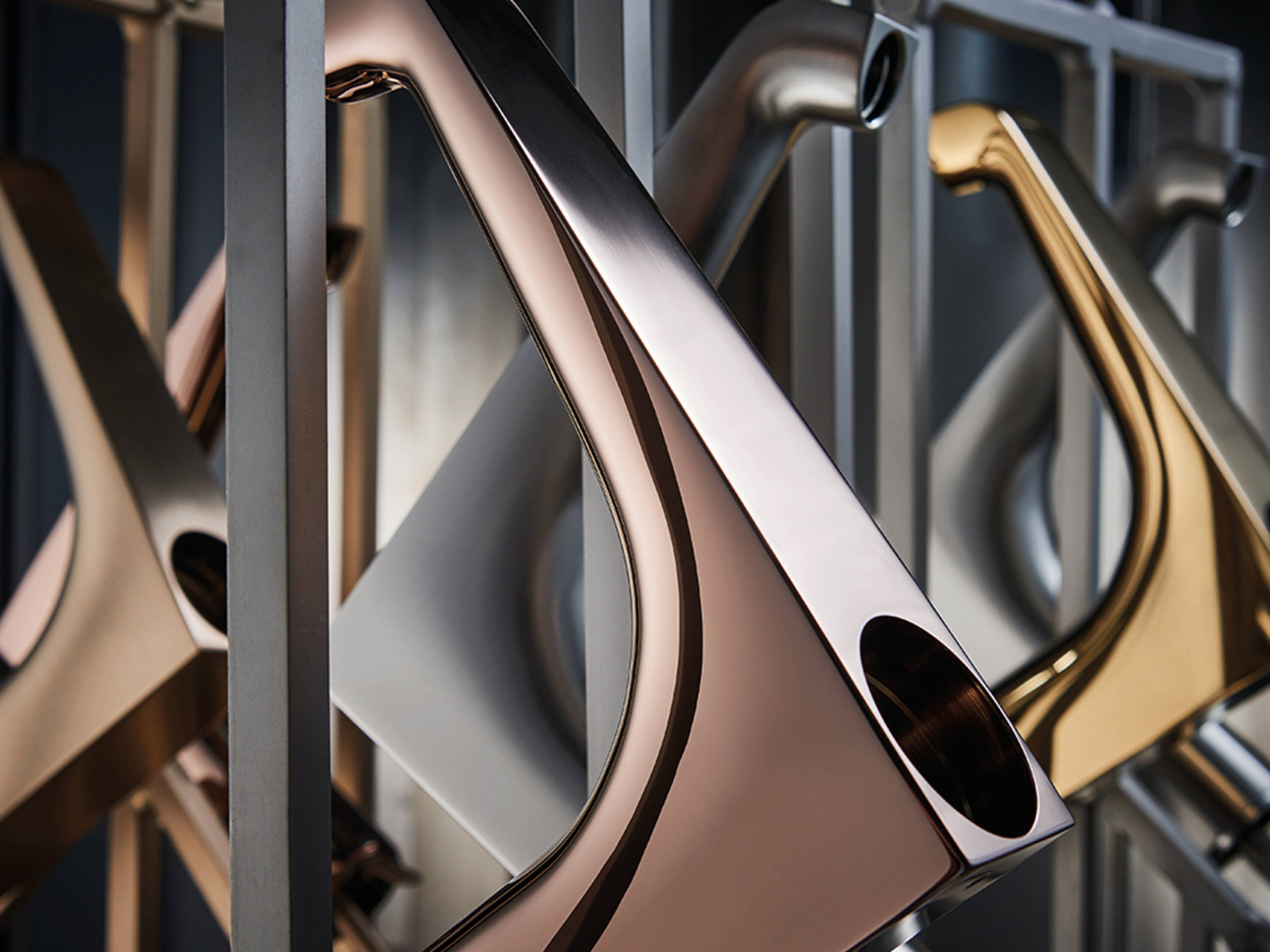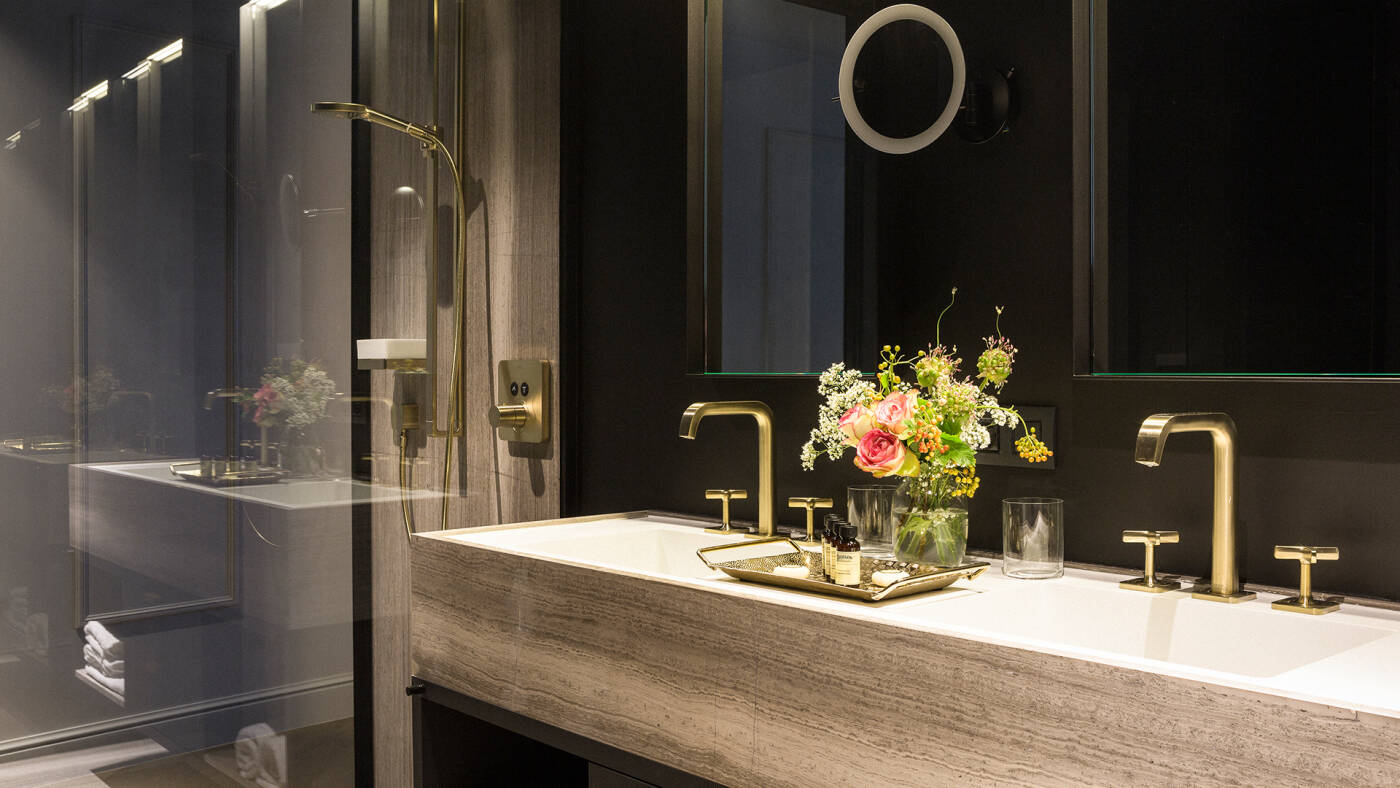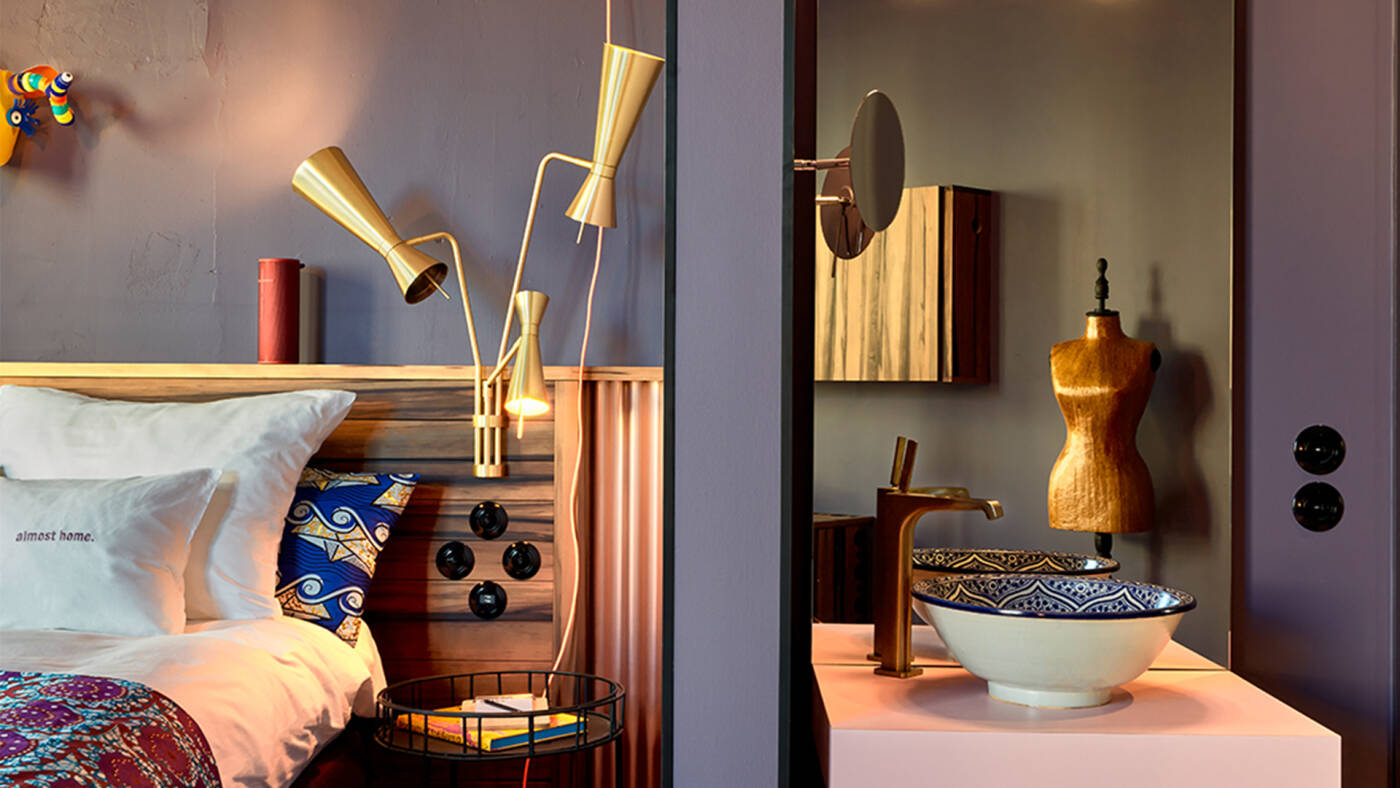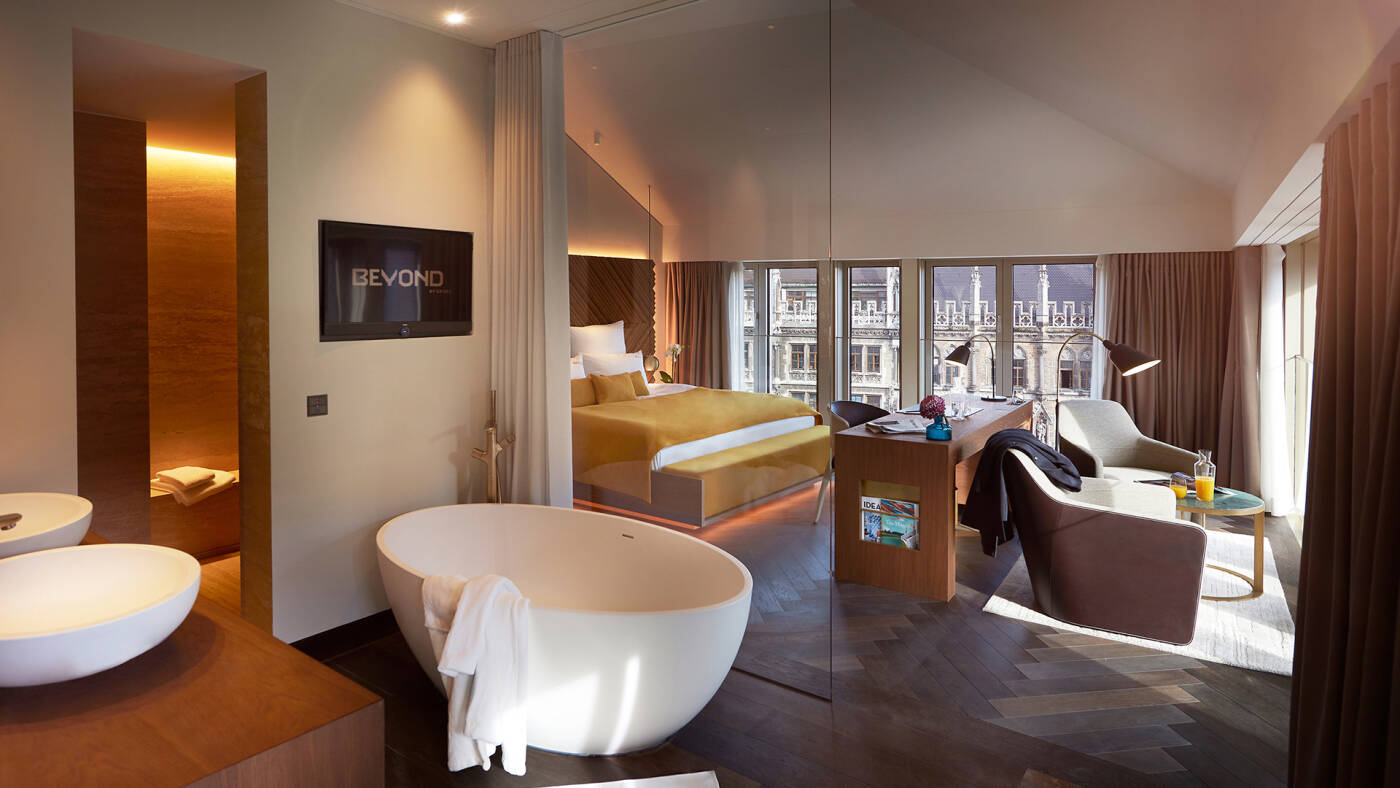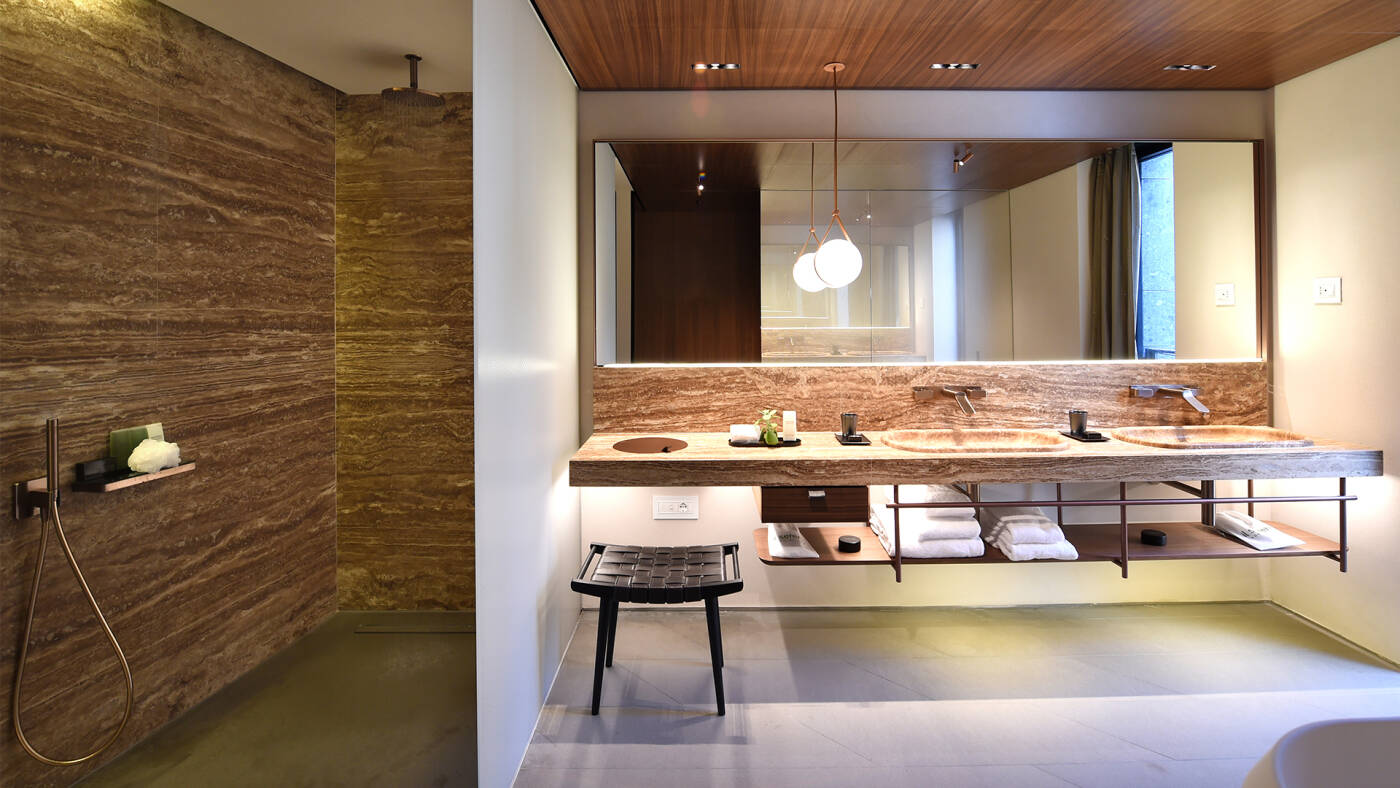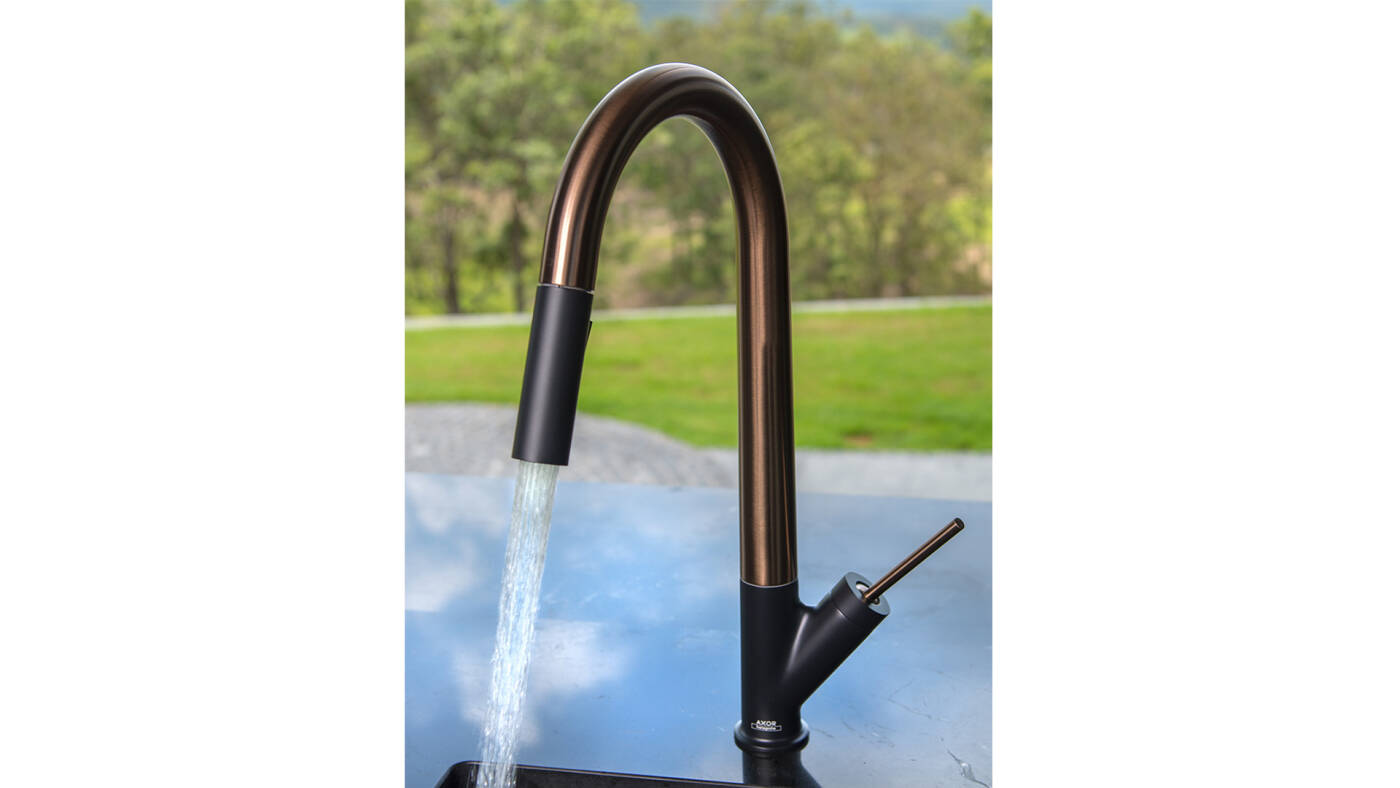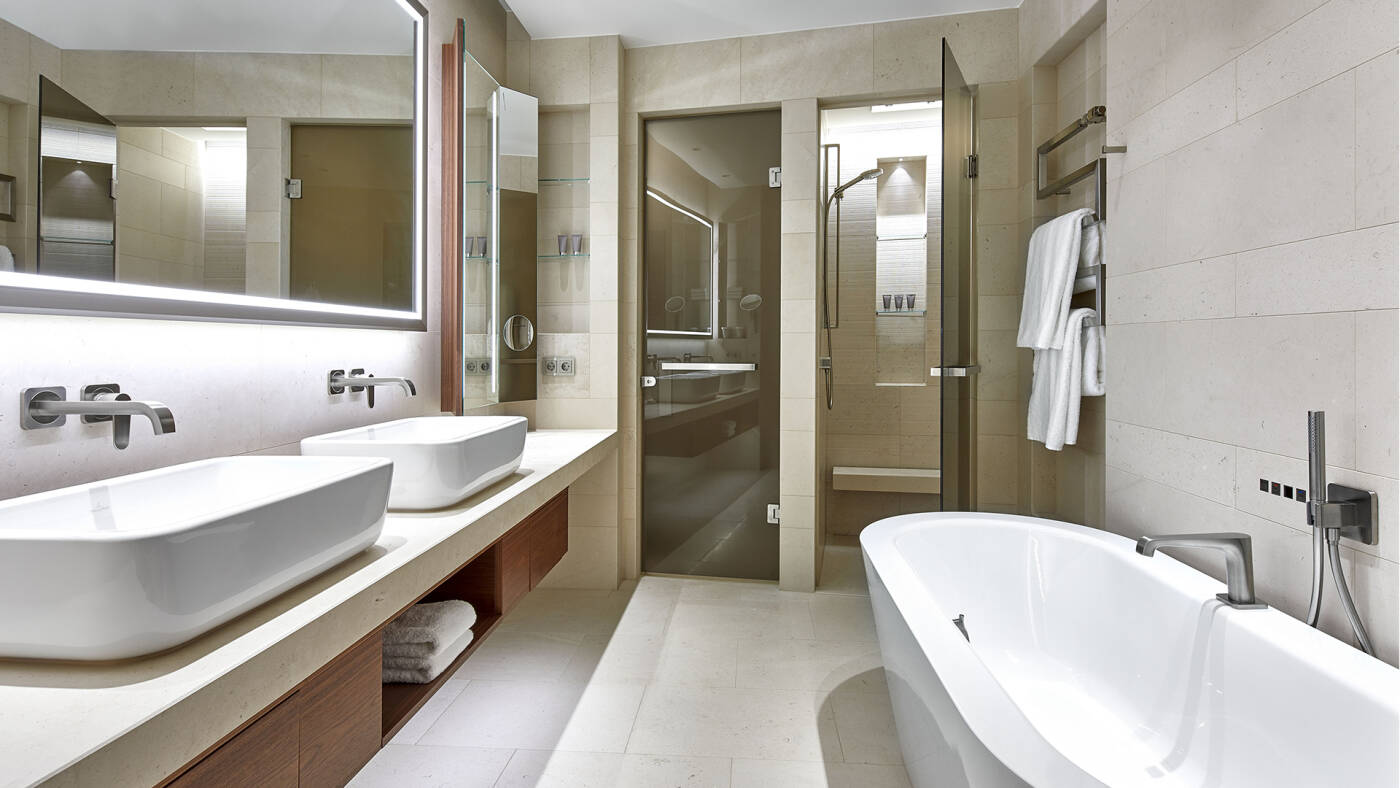 From gold to bronze: Broad color range for bathroom products and kitchen faucets
The color spectrum of the AXOR FinishPlus special surface finishes for individual faucets, showers, and accessories ranges from a warm bronze tone to modern black chrome, from a stainless steel look with an industrial character to a gold look for a splendid appearance at the sink, from polished red-gold to matte brass tone. With the variety of colors and the "brushed" or "polished" versions, every possibility is given for making individual design wishes a reality.
The AXOR FinishPlus surface finishes at a glance
Available in quantities of 1 or more:
Polished Gold Optic (polished/glossy gold look)
Brushed Gold Optic (brushed/matte gold look)
Brushed Nickel (brushed/matte nickel tone)
Polished Red Gold (polished/glossy red-gold look)
Brushed Red Gold (brushed/matte red-gold look)
Brushed Bronze (brushed/matte bronze tone)
Polished Black Chrome (polished/glossy black-chrome)
Brushed Black Chrome (brushed/matte black-chrome)
Brushed Brass (brushed/matte brass tone)
Stainless Steel Optic (stainless steel look)
Available in quantities of 30 or more:
Polished Chrome (polished/glossy chrome look)
Brushed Chrome (brushed/matte chrome look)
Polished Nickel (polished/glossy nickel tone)
Polished Bronze (polished/glossy bronze tone)
Polished Brass (polished/glossy brass tone)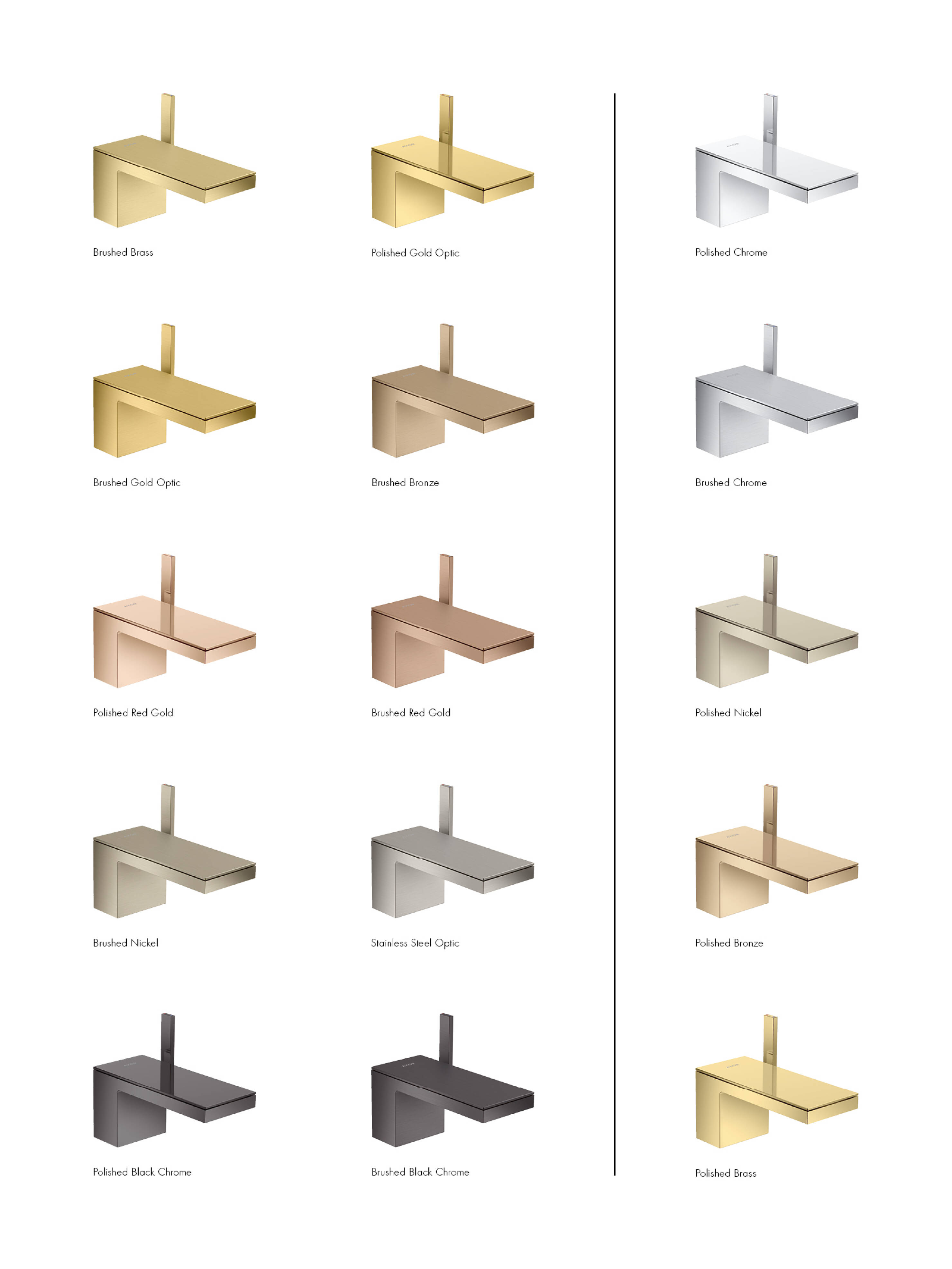 Brilliant and robust: AXOR FinishPlus surface finishes manufactured using the PVD method
The colorful surfaces of AXOR FinishPlus are the masterful sum of high tech and craftsmanship. They are manufactured using the physical vapor deposition process – a coating process in which an electric arc is discharged in a high-vacuum chamber. The supplied gases combine with zirconium. This mixture hits the chrome surface of the product, forming the additional, up to 0.3 μm-thick PVD coating. The special colors are created by the individual gas mixtures in the coating process and coordinated layer compositions, which were developed by in-house experts especially for the AXOR FinishPlus surface finishes. For the brushed versions, the faucets, showers, and accessories are hand-brushed prior to the PVD coating, the direction of which perfectly matched to the design. In AXOR's production at the Hansgrohe Group headquarters in Schiltach, several vacuum chambers meet the growing demand for bathroom products in color.
The benefits of PVD coating at a glance:
Exceptional brilliance
Broad color range
Consistently high quality
High resistance against mechanical and chemical influences such as scratches or cleaning agents, as well as corrosion (from sources such as the salt in the sea air)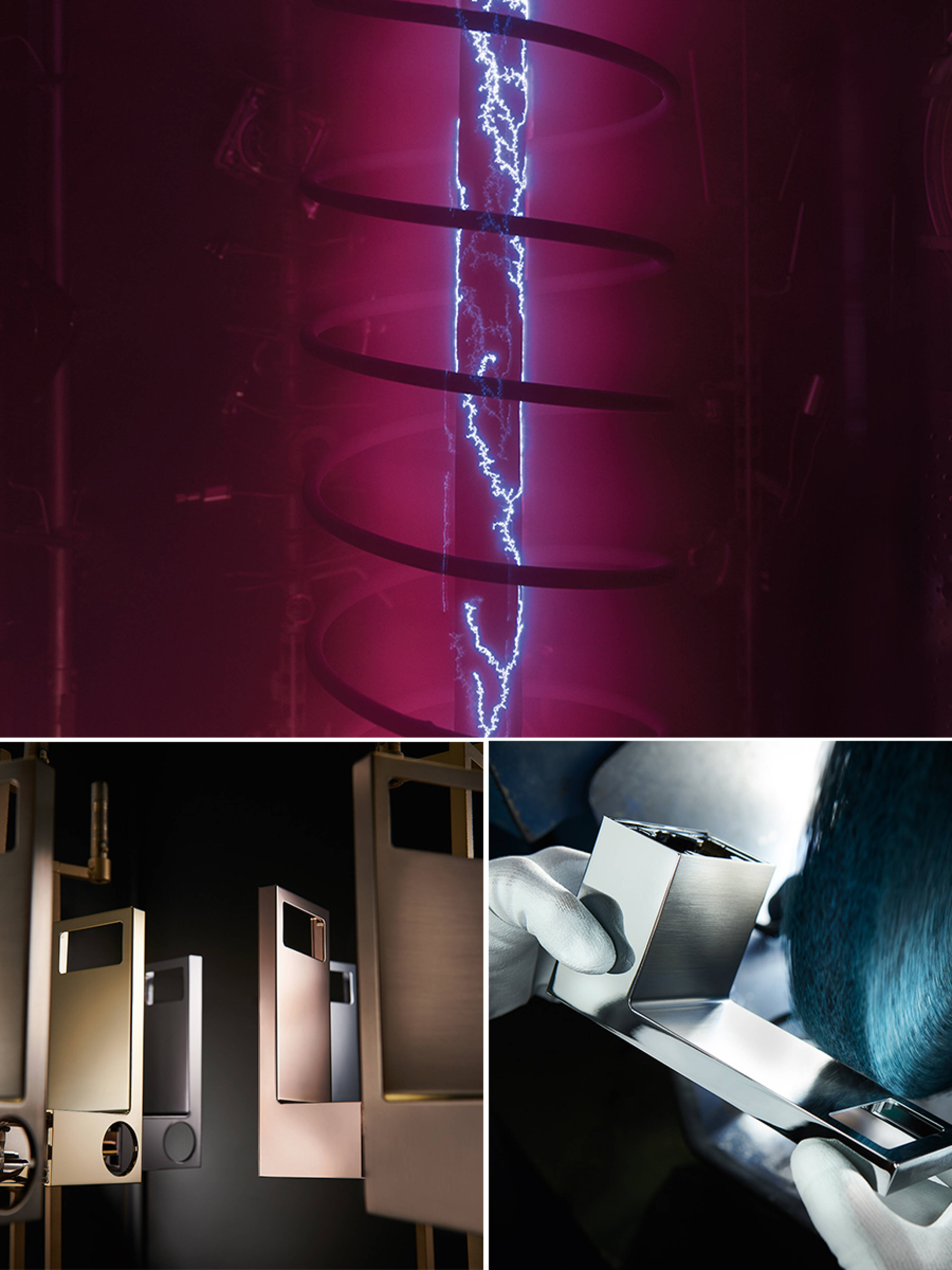 From a faucet to a one-of-a-kind piece
Make products longer, shorter, inscribe them: The AXOR customization service fulfills customer wishes for adaptations: to personal preferences with, for example, your own logo, markings in your national language, a special handle. Or to spatial conditions with an extended shower arm to match the ceiling height; to adapt the faucet spout to the unusual geometry of a sink. These individual wishes are implemented by experts with years of experience and great attention to detail, in accordance with the latest industrial standards.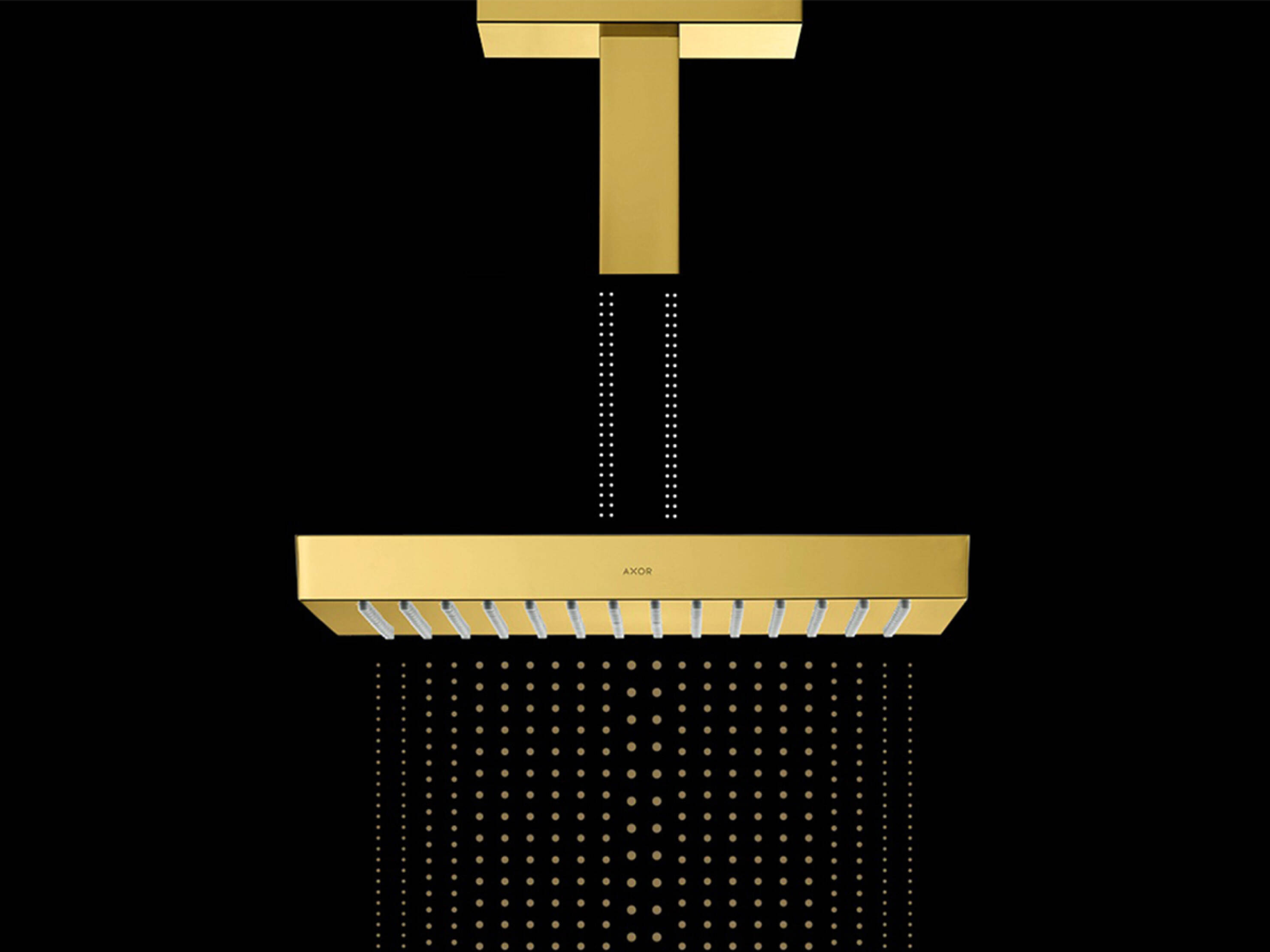 Design freedom for architects, interior designers, and planners
The brand opens up completely new possibilities in bathroom design for architects, interior designers, and planners. They can match faucets and showers to the luxurious interior design of the property, for example by choosing a Swarovski crystal in a trapezoid shape as the faucet handle. In luxury hotels especially, exclusivity is reflected in the details – like if the lavatory faucet is personalized with the hotel logo or hot/cold markings in the local language. A service for bathroom designers offering their customers more than just the standard.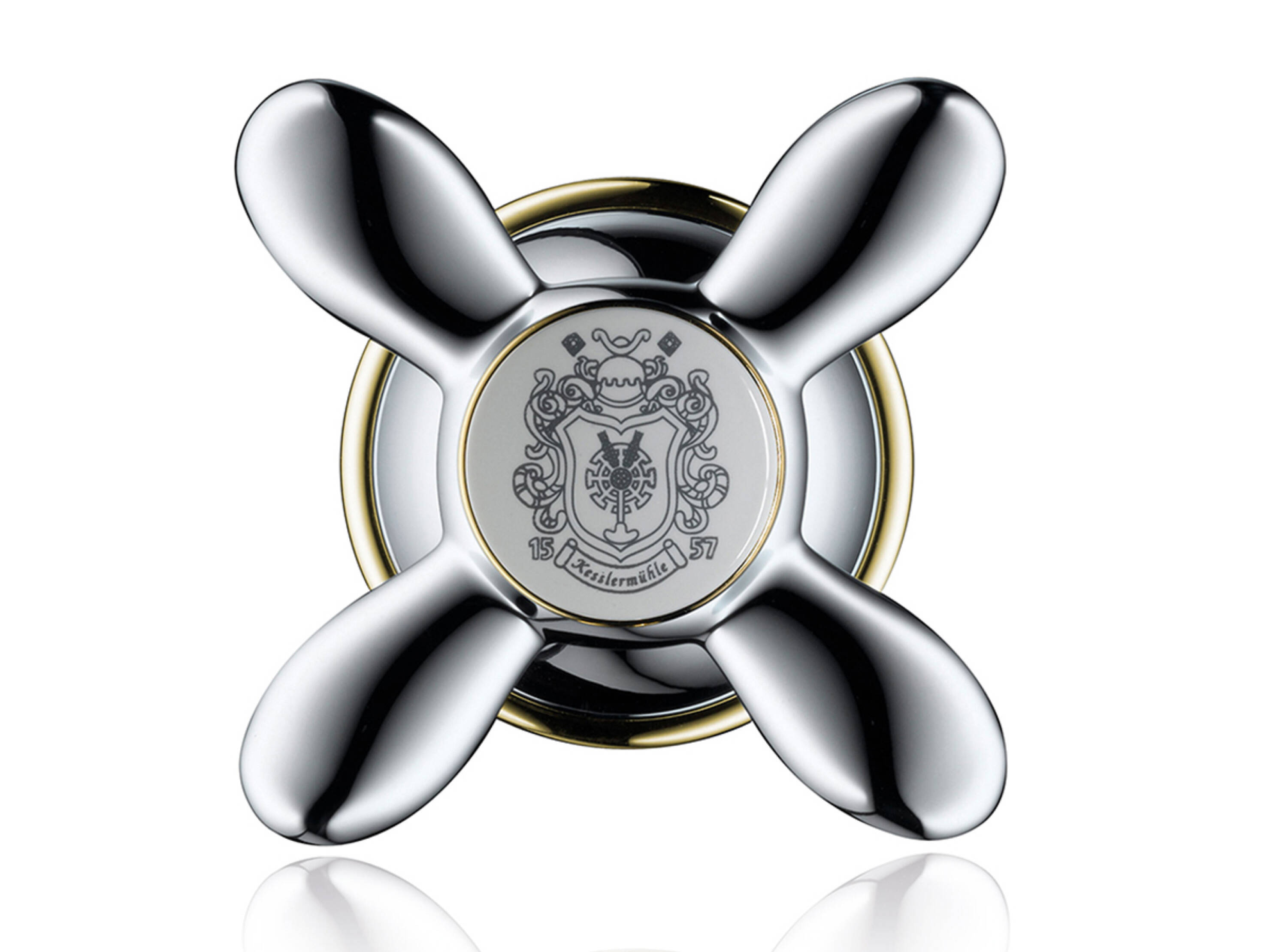 Individual baths according to customer requirements with product adjustments by AXOR 
They're the daily challenges in planning: The bathroom has a very high ceiling, the sink has unusual geometry, the room's architecture demands a highly specialized design solution. Implementing individual customer wishes often relies on adapting products to special conditions. Shower arms are extended so users can enjoy the special water experience under an AXOR shower, even when it's installed on an especially high ceiling. Or the AXOR experts extend the base set of the lavatory faucet so the faucet's height perfectly fits the height of the exclusive sink. The options are many and varied – but the results are always the same: manufactured at the highest technical level, done by hand, with the familiar AXOR precision.