Inspiration, advice – and sample showers
Stylish and eventful: Our bathroom exhibitions in Schiltach and Hamburg
It's all about advice, enthusiasm, and service: At the stilwerk in Hamburg and at the Aquademie in Schiltach, AXOR and hansgrohe faucets, showers, and installation technology are vividly presented and explained in bathroom situations and at the sink. Many of them in operation – like at the Showerworld in Schiltach, where you can try out the latest shower products to your heart's content.
The Aquademie in Schiltach: Experience AXOR and hansgrohe products with all your senses
At the Aquademie in Schiltach, the headquarters of Hansgrohe SE, visitors can experience the AXOR and hansgrohe brands' products with all their senses. Whether architect, designer, sanitation professional, or private individual and families: Here, all groups of visitors can immerse themselves in the world of the bathroom, design and the history of the private bathroom. At their disposal: 
An exhibition covering around 1,000 square meters
Products they can touch in the brand worlds
Personal consultation by expert staff
Seminars and workshops
Take a sample shower in the Showerworld 
A one-of-a-kind exhibition in the museum at the Aquademie
Sanitation craftsmen, retailers, planners, and designers can also arrange an appointment with their customers – for advice directly at the bathroom or kitchen product. Another advantage for our specialist partners is the opportunity to have their own personnel trained here. AXOR and hansgrohe consultants are available to explain the technology, design, and product in detail.

Please contact the Aquademie team to arrange appointments for a sample shower, for individual product advice for professionals and their customers, and for questions about the world of experience in Schiltach.
Building is wheelchair-accessible.
Opening hours
Monday to Friday: 7:30 a.m. – 7:00 p.m.
Saturday: 10:00 a.m. to 4:00 p.m.
Closed on Sundays and public holidays until further notice
Our exhibitions and the museum will be available to our visitors again starting June 2, 2020. Since July 1, 2020 the Showerworld is now open again.
An everyday mask or other mouth-and-nose cover must be worn throughout the Aquademie.
Aquademies and AXOR and hansgrohe showrooms around the world:
Water Studio in Clerkenwell, London, Great Britain
Aquademie & Boutique, Singapore, Singapore
Johannesburg Centre of Inspiration, Johannesburg, South Africa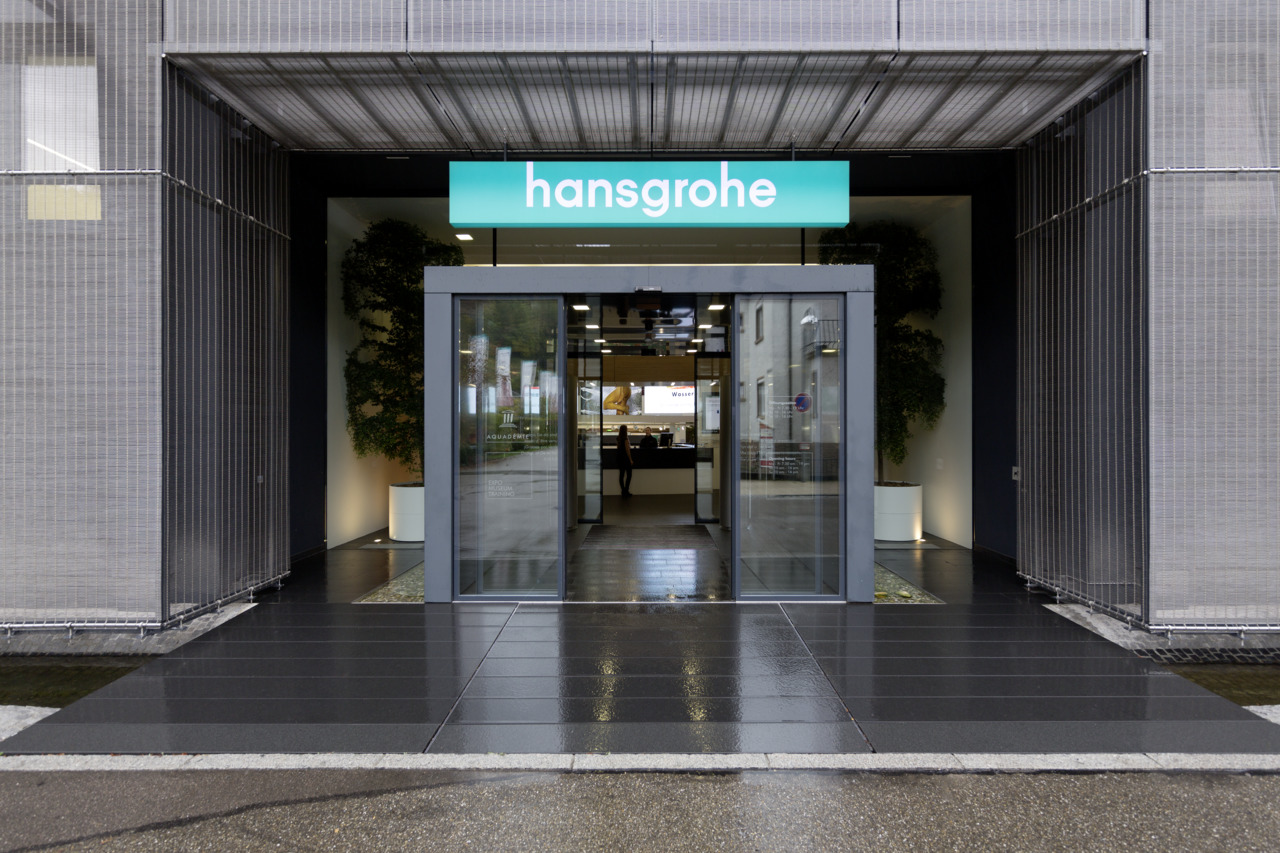 For design fans, design professionals, and sanitation partners: AXOR inside Hamburg's stilwerk
It's considered the destination for design in the Elbe metropolis: stilwerk at the Hamburg Fish Market. Premium brands from the fields of furnishing, home design, and lifestyle are presented in 28 stores across more than 11,000 square meters. Since 2017, AXOR has been among them. Here, the Hansgrohe SE's designer brand shows off their faucets, showers, and accessories for luxury bathrooms and kitchens. The exhibition includes a wide variety of styles and designs that can be experienced through interactive presentations and product samples. Here, project partners such as architects, planners, or sanitation professionals can get to know the products and brand. And at stilwerk, too, visitors have the opportunity to get personal advice by appointment. Whatever your reason to visit to AXOR at stilwerk may be: The showroom is a design experience at all times.
Address and contact for appointments:
stilwerk Hamburg
Große Elbstraße 68
22767 Hamburg
Tel.: +49 15126342664
stefan.hoske@hansgrohe.com
Opening hours:
Monday to Friday: 10:00 a.m. – 7:00 p.m.
Saturday: 10:00 a.m. – 6:00 p.m.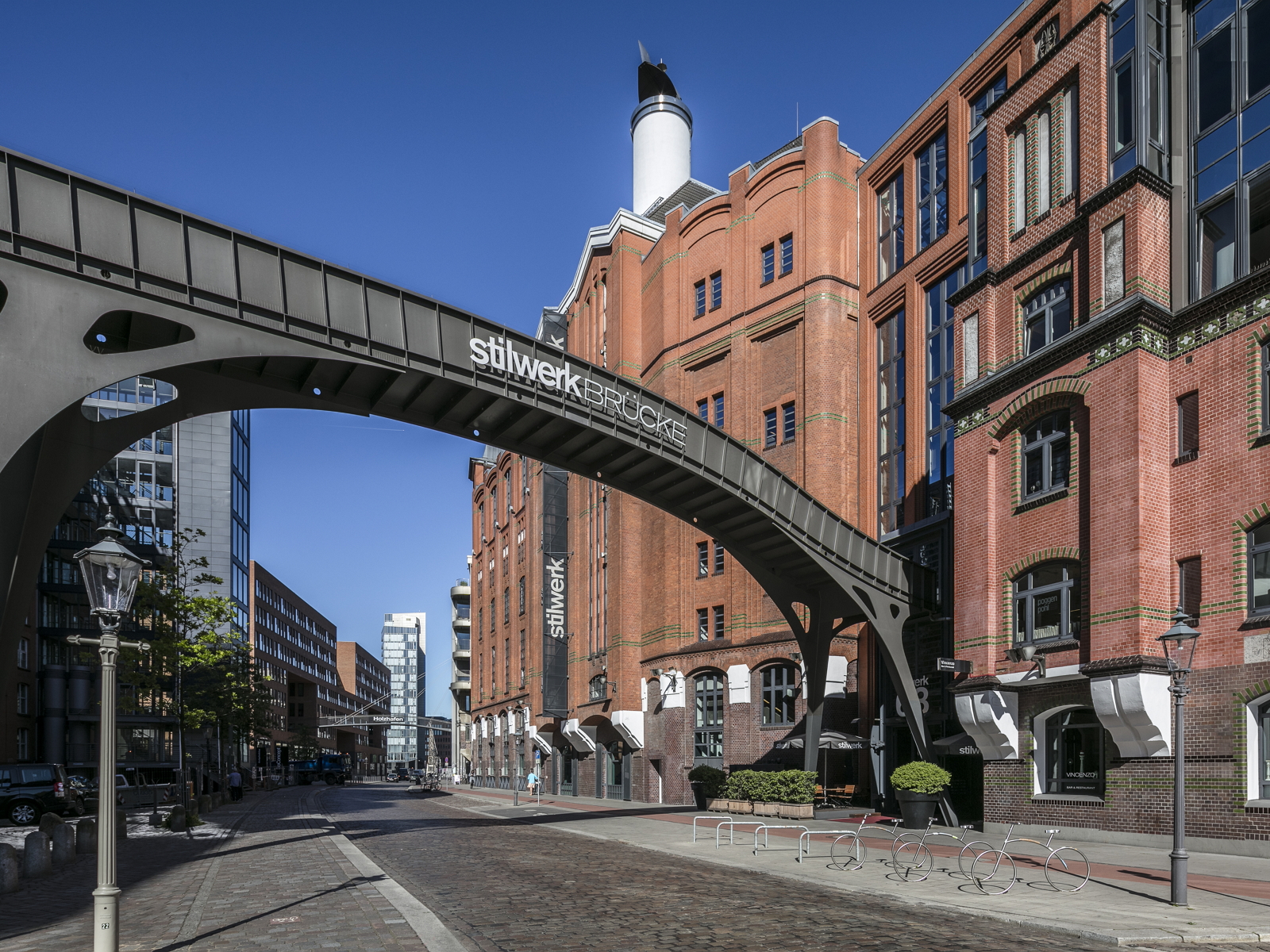 First meeting or competent advice for professionals and private individuals
There are many reasons for a visit to the Aquademie in Schiltach: an intensive consultation, demand-oriented further training, targeted product testing, or an initial gathering of ideas. The possibilities in the world of experience in Schiltach, the headquarters of the two brands AXOR and hansgrohe, are many and varied. And for specialist partners and private individuals alike, at that. The Aquademie is the meeting place for everyone seeking competent information or advice, wanting to immerse themselves in the world of bathrooms, water, and design, or simply feel like getting to know the brand world of a leading company in the bathroom and kitchen industry in terms of innovation, design, and quality.
Touch and try it out: An exhibition spanning roughly 1,000 square meters with faucets, showers, innovations, and technologies by AXOR and hansgrohe
Inspiration and information: Design and water experiences in various productions and style worlds for bathroom and kitchen; factory tours through the AXOR and hansgrohe production facilities
Workshops and further training: Comprehensive seminar program on bathroom and kitchen, design, planning, and sales for professionals from the trades, architecture, design and planning, and for private individuals
Feel and find: Sample showers in the Showerworld with the latest overhead and hand showers, shower pipes, shower sets, and shower systems for the AXOR and hansgrohe brands
Behold and be astonished: Museum for water, bath, and design with an exhibition on the history of the private bathroom from the 19th century to the recent past.
Communication and collaboration: Individual consultations (by appointment) and numerous events on various topics offer the opportunity for exchange with colleagues and the consultants from AXOR and hansgrohe