Hose system for pull-out faucets
sBox Kitchen: More comfort, lightness, and order at the sink
A pull-out kitchen faucet increases the radius of action and is a big plus for a smooth workflow at the sink. The sBox Kitchen was designed exactly for these kinds of faucets with a pull-out spray or spout. The hansgrohe reel system provides a reliable, tidy hose guide in the base cabinet – and makes all activities at the sink easier and more flexible. 
sBox + kitchen faucet: A well-rehearsed team at the sink – your arguments
The sBox Kitchen is included in the scope of delivery of numerous hansgrohe kitchen faucets with pull-out spray or pull-out spout.
The innovative sBox tidies up the sink base cabinet and offers more comfort when using the pull-out.
With the sBox Kitchen, the shower or pull-out spout can always be pulled out and pulled back easily. There is no jamming or sticking, and the hose cannot be damaged.
A hose weight ensures safe and smooth guidance in the subsurface. Multiple installation options, even in low or narrow base cabinet modules.
The ideal installation situation is vertically under the faucet. If there are obstacles, such as a drain system, in the cabinet, professionals can just install the flat box tilted to the side.
Customer-friendly sBox Kitchen: Kitchen flow instead of tugging and jerking
Whether at a single or double sink, whether filling tall containers, rinsing vegetables, or washing off large plates: A kitchen faucet with pull-out function creates enormous kitchen comfort. The combination of pull-out spout/spray and sBox Kitchen expands your customer's radius of action up to 30 Inches (instead of the previous maximum 20 inches). And that's not all – The hose connected to the faucet can always be pulled out and rolled back easily, safely, and undamaged with the compact hansgrohe sBox Kitchen.
All-in-one system for maximum radius of action and long-lasting hoses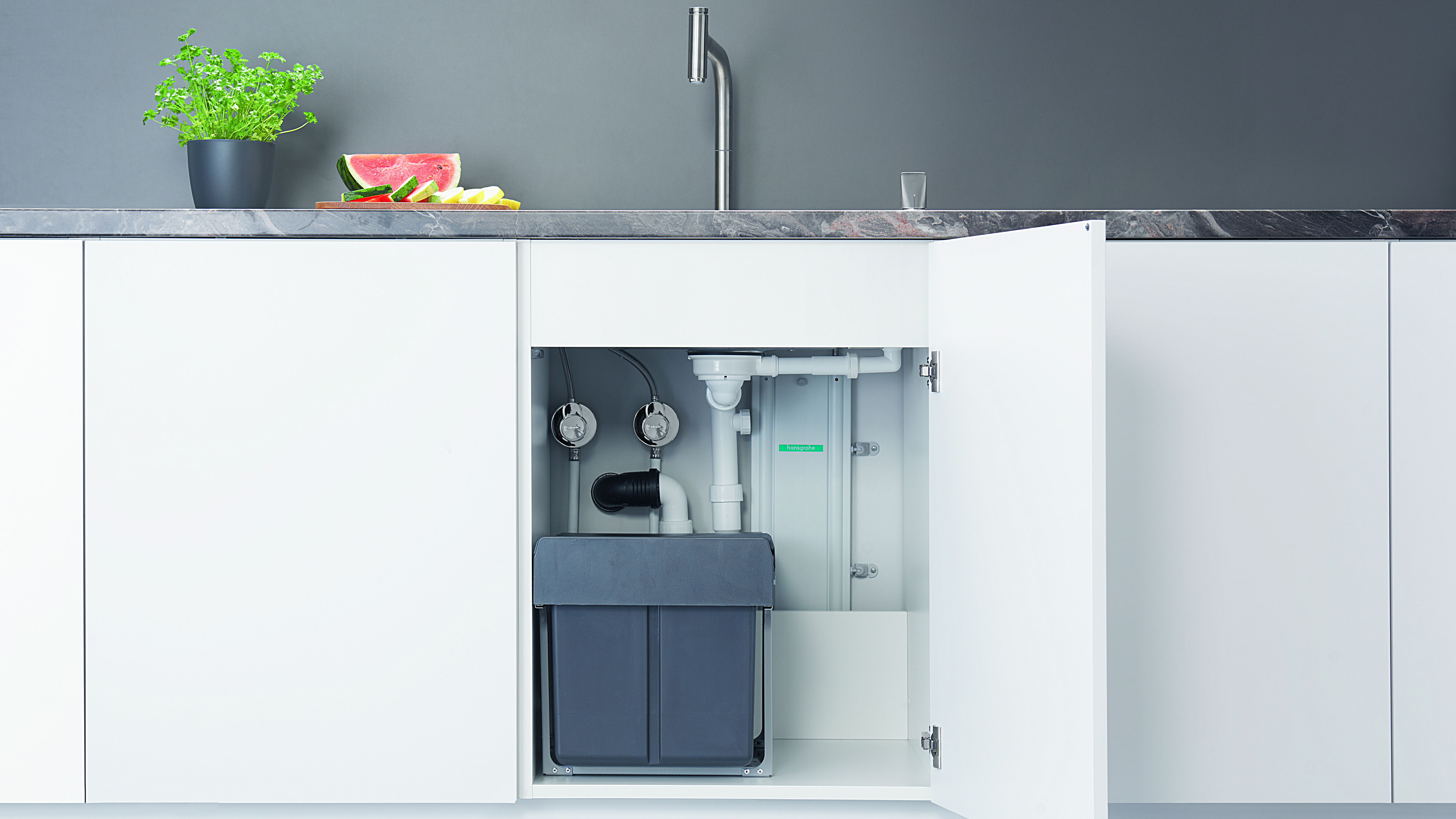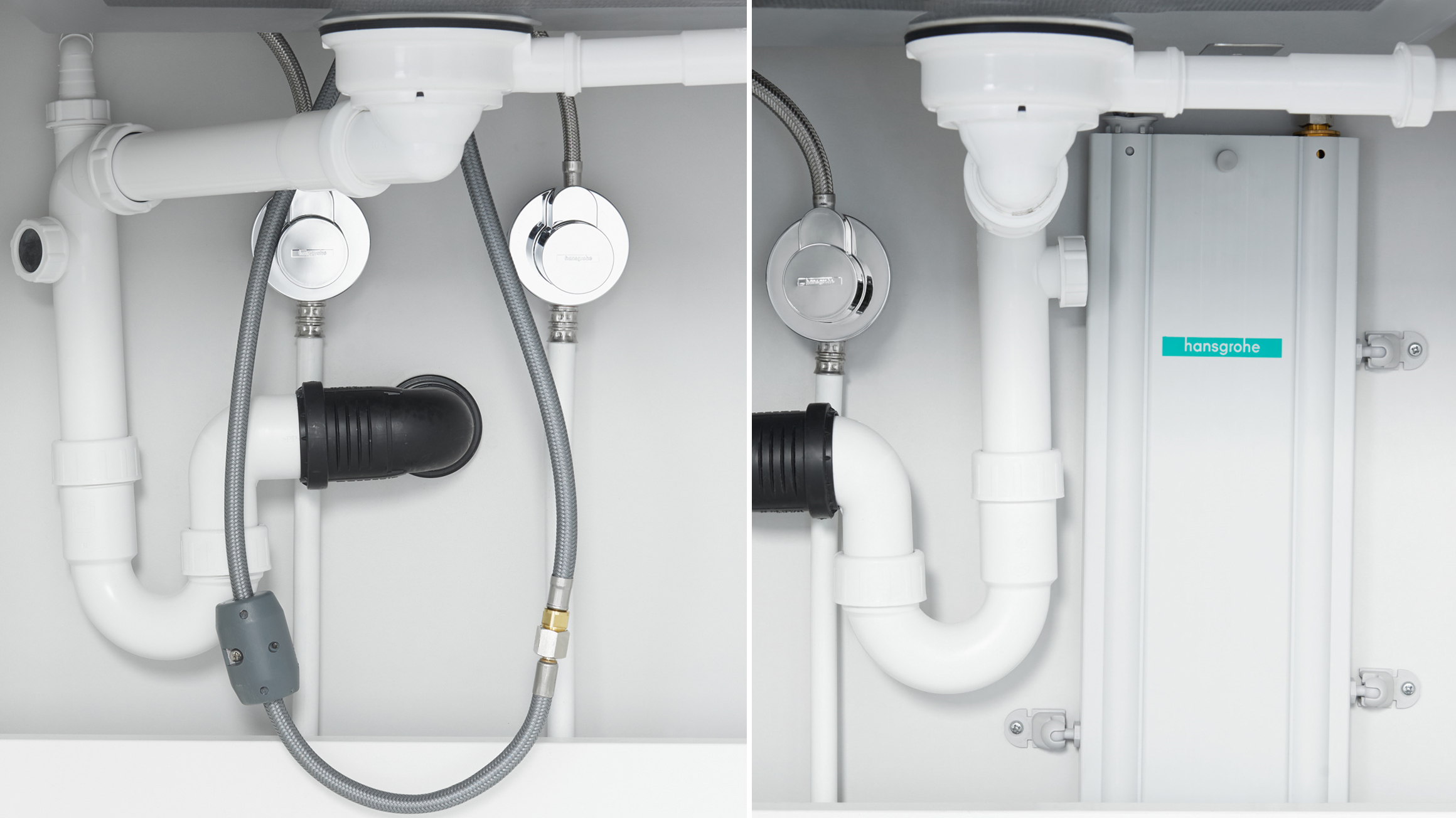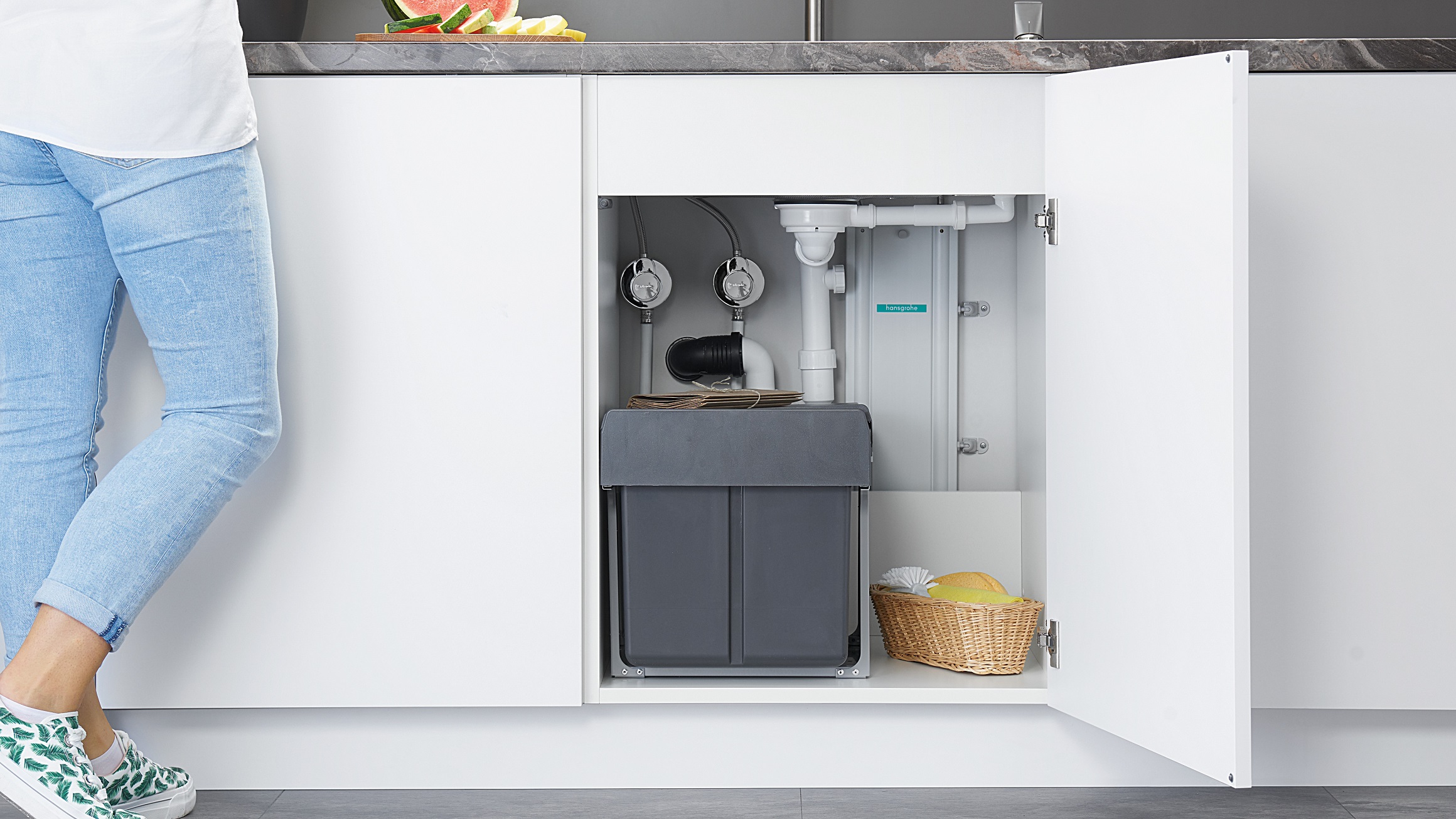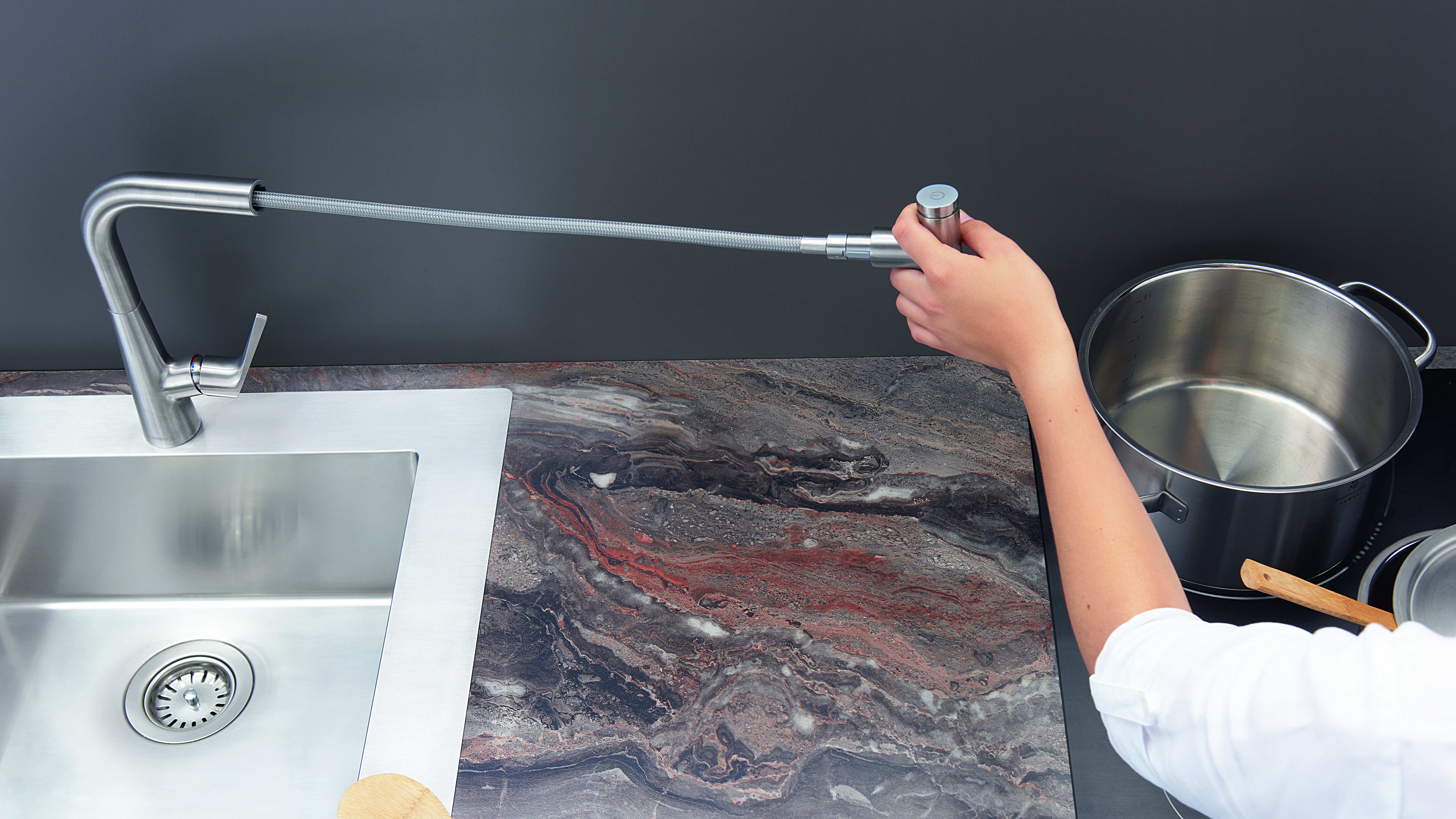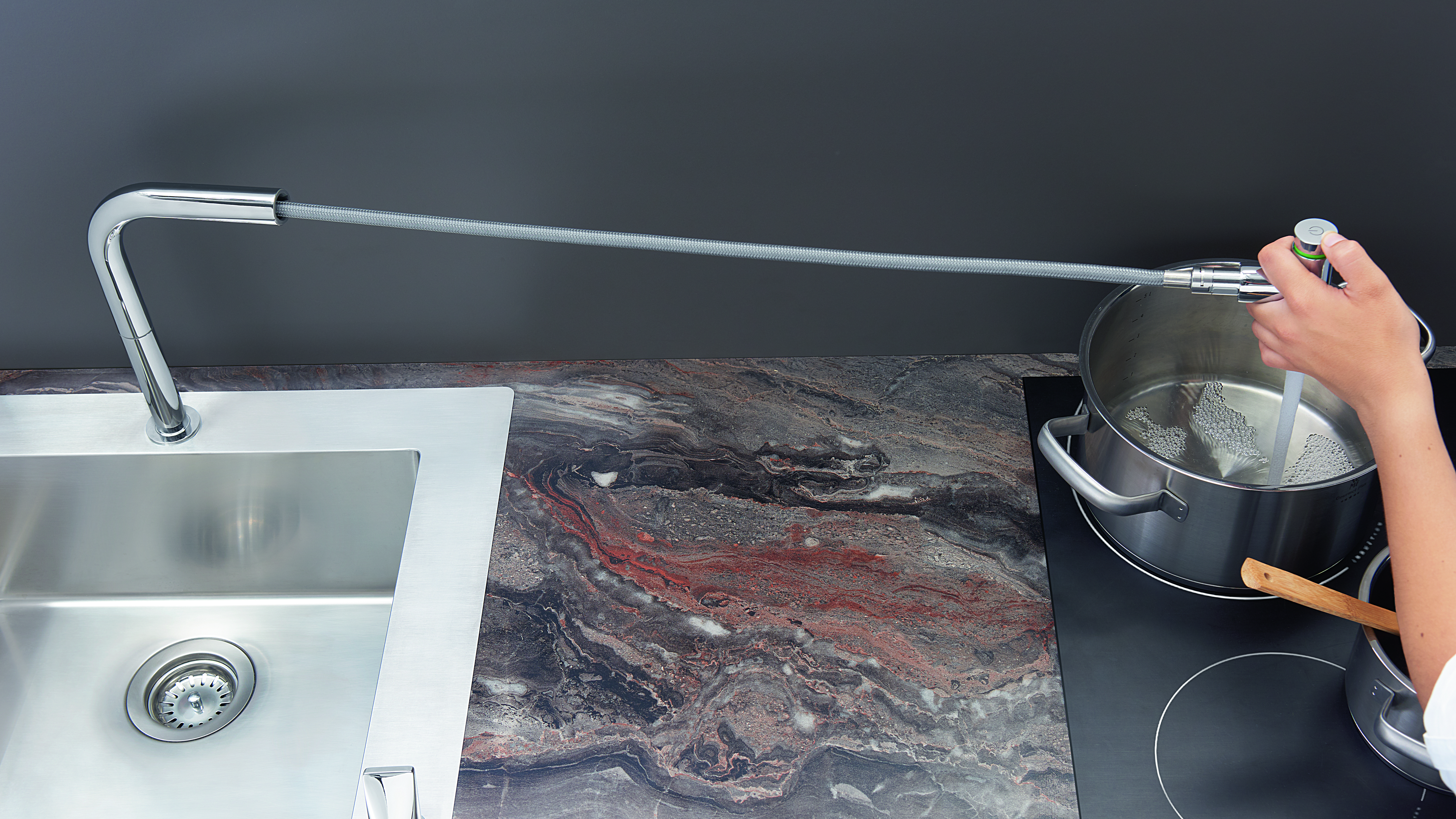 So that everything at the sink is in flow: Select products with sBox