Water in all its variety
AXOR and hansgrohe spray modes
Everyone showers differently. Everyone has different expectations of the perfect shower. Many people aren't just interested in body care, but also in a feeling of water wellness, relaxation, or invigorating boosts in freshness. No matter what desires your customers have for you: We have hand and overhead showers for everyone – and the right spray modes for every shower type.
PowderRain: gentle and relaxing thanks to microfine droplets
PowderRain is the latest stroke of water art from our Black Forest spray laboratory. This innovative spray mode gives your customers a unique shower experience. According to a study*, nine out of ten consumers even agree that the PowderRain spray mode gives them "the best shower experience ever."
The PowderRain spray mode...
impresses thanks to microfine droplets. Instead of one, these jets now have up to six fine openings that can divide the shower spray up in a variety of ways. This makes it markedly finer than a conventional model. Thousands of droplets envelop the body and bathe you all over.
is quieter. In part because it is so quiet, this ultra-fine shower spray provides unique, gently relaxing water enjoyment. Our experts at the sound lab have succeeded in reducing shower noise to whisper-quiet levels.
enables thorough hair washing. Thanks to the increased number of droplets, the spray is not only gentle but also effective. It is perfect for thoroughly washing out shampoo and shower gel.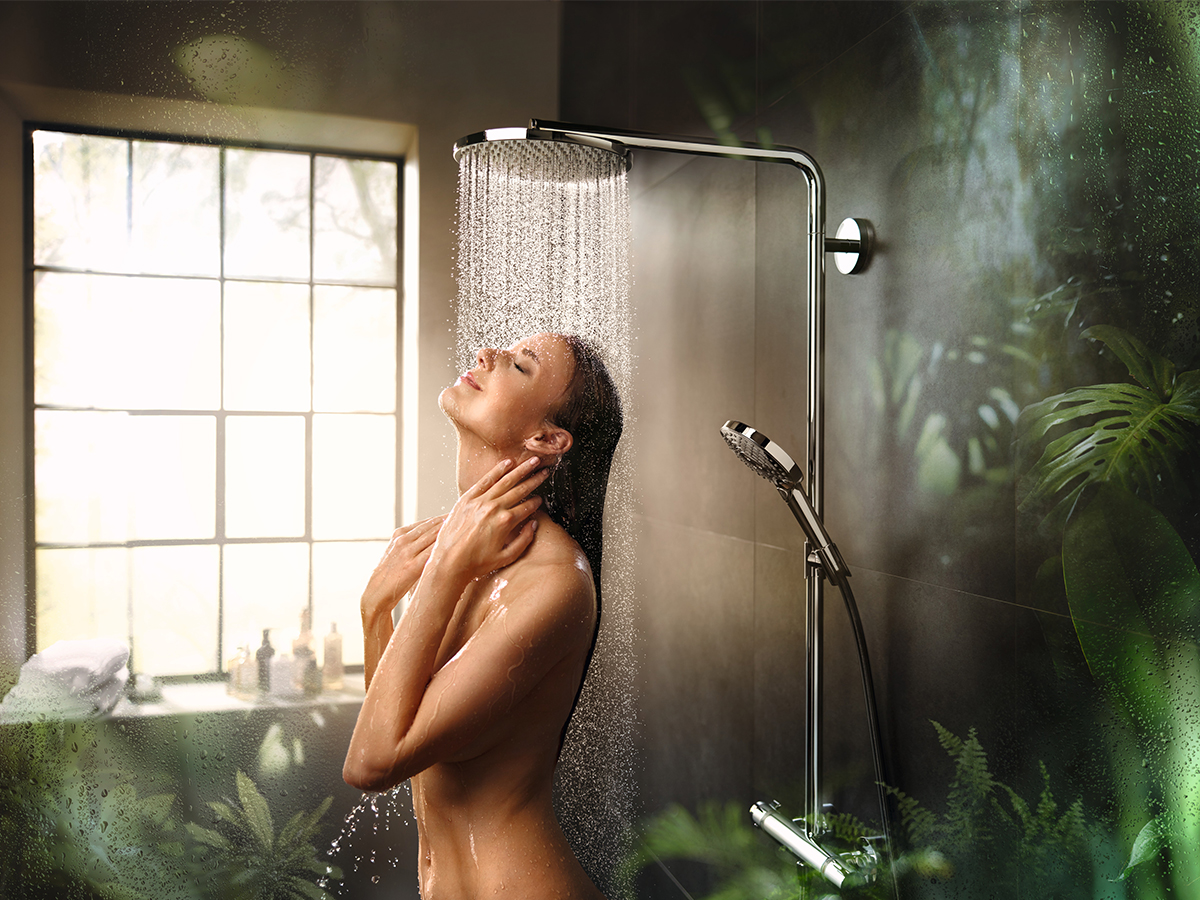 Water jet technology

on the test bench: Researched and tested a thousand times

Gush sprays or massage sprays, XL rain sprays or pearl strand sprays – as different as the spray modes are, they all have one thing in common: They have been thoroughly researched for their effects in our spray laboratory and tested in numerous field tests.

In the gallery, you can see a selection of spray patterns

to spoil your customers with sophisticated water control