Puristic, pristine, mesmerizing: Luxury in every shower
AXOR overhead and overhead showers, body sprays, and shower systems
Perfection in form and function: Whether a hand shower or shower system – AXOR Showers characterize the shower as the ultimate design object. They are designed with a clear design language as a circle or square, or as a completely avantgarde reinterpretation of the shower. AXOR showers have one or more innovative spray modes and are designed for ceiling or wall mounting.
Whether round, rectangular or square, on the ceiling or in hand: AXOR's shower products are timeless in every design, perfect in every function, and a unique experience of water. The luxurious AXOR Showers turn the shower into an oasis of wellbeing and a place of appreciation – for one's body, for water. Various spray modes such as the gently enveloping, soft yet powerful PowderRain are proof of the innovative power of the in-house spray research. It transforms countless microfine drops into a cocoon of water that envelops the body in a protective coat. 
AXOR showers: An absolute must in the shower
The shower heads are puristically designed with the square and circle as models – and thus made for universal use and compatibility with any design for a luxurious shower design. The clean, geometric shapes with their flat surfaces are the style-forming element throughout, from the spray disc to the ceiling or wall panel.

Made using high-quality metal – whether with a shining chrome surface or refined in one of the many AXOR FinishPlus special surface finishes – they make showers into perfect design objects.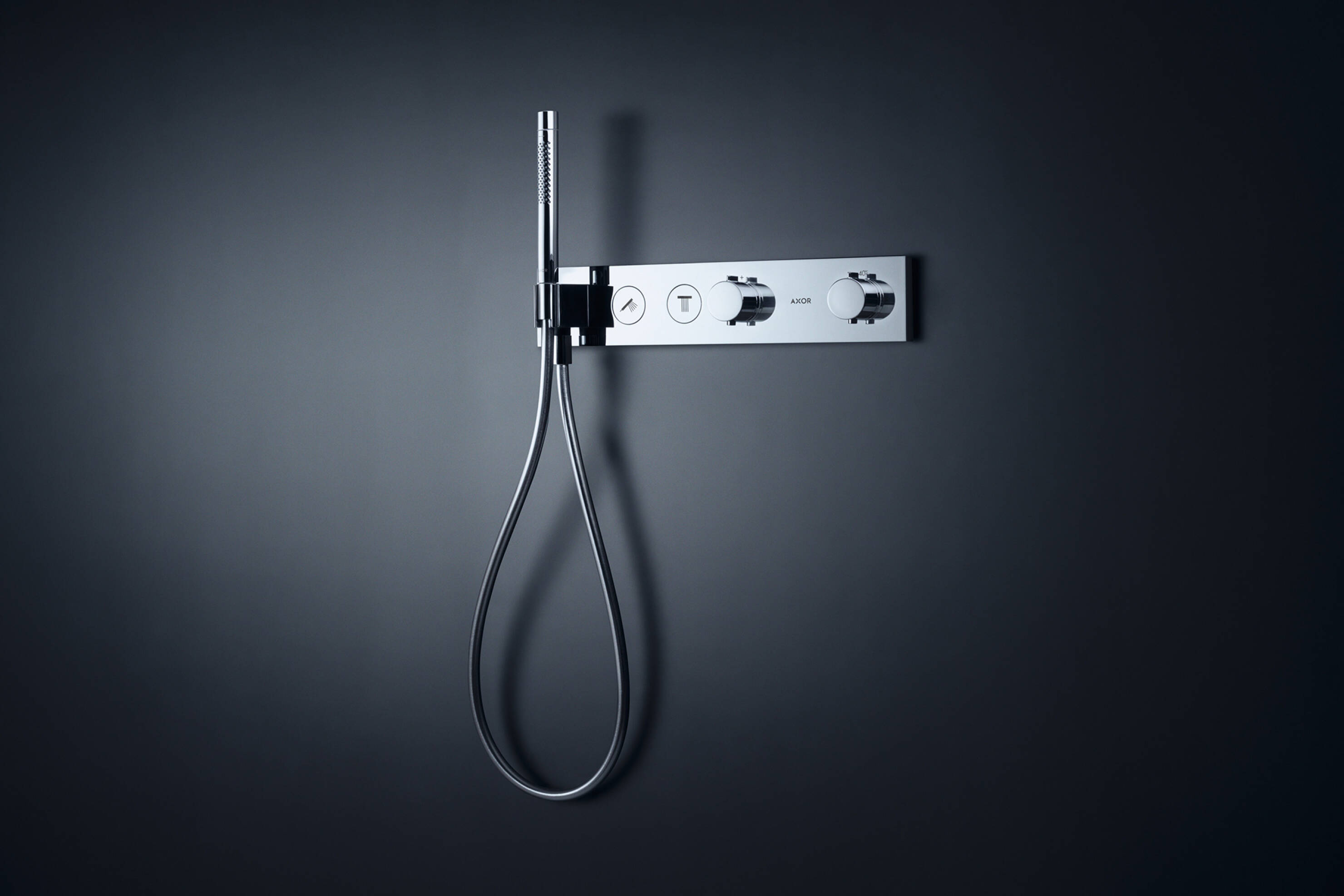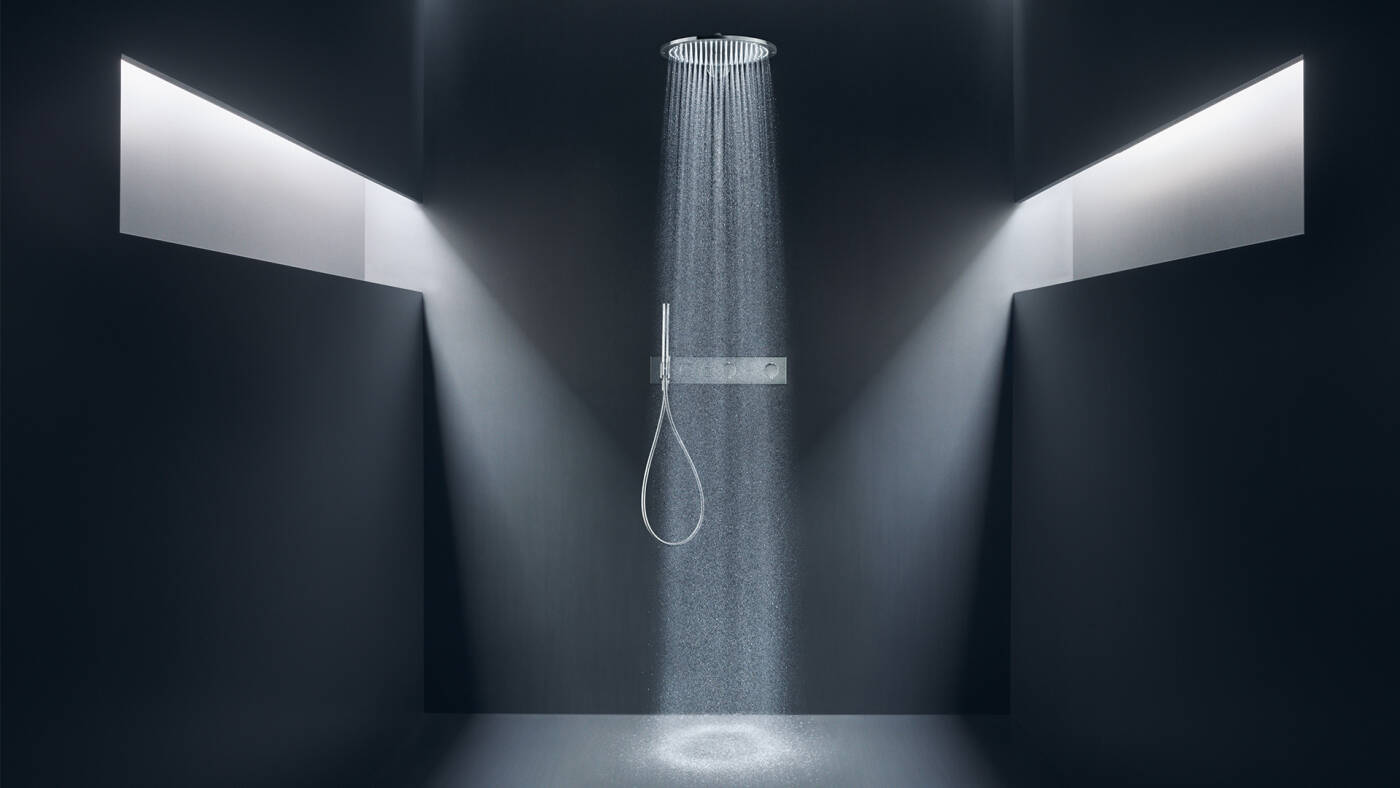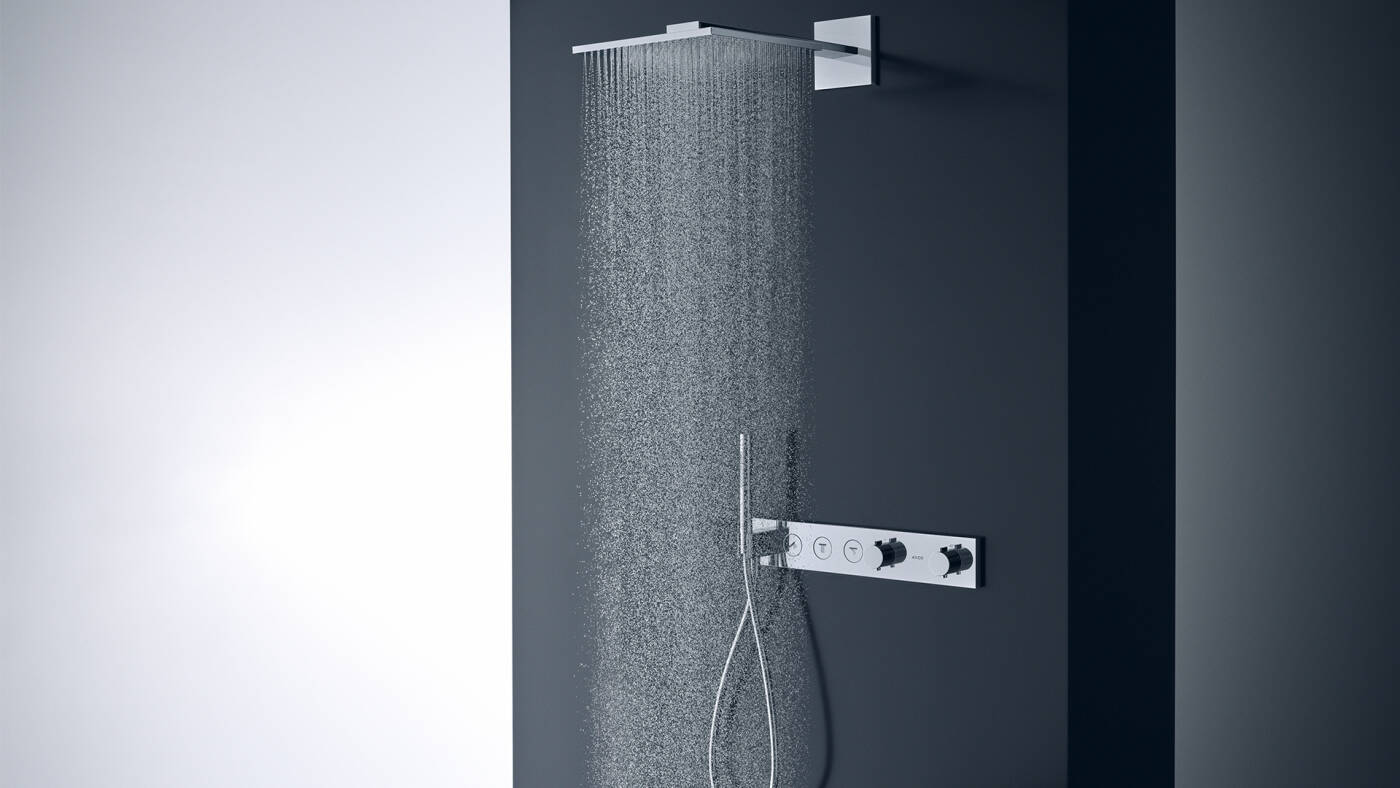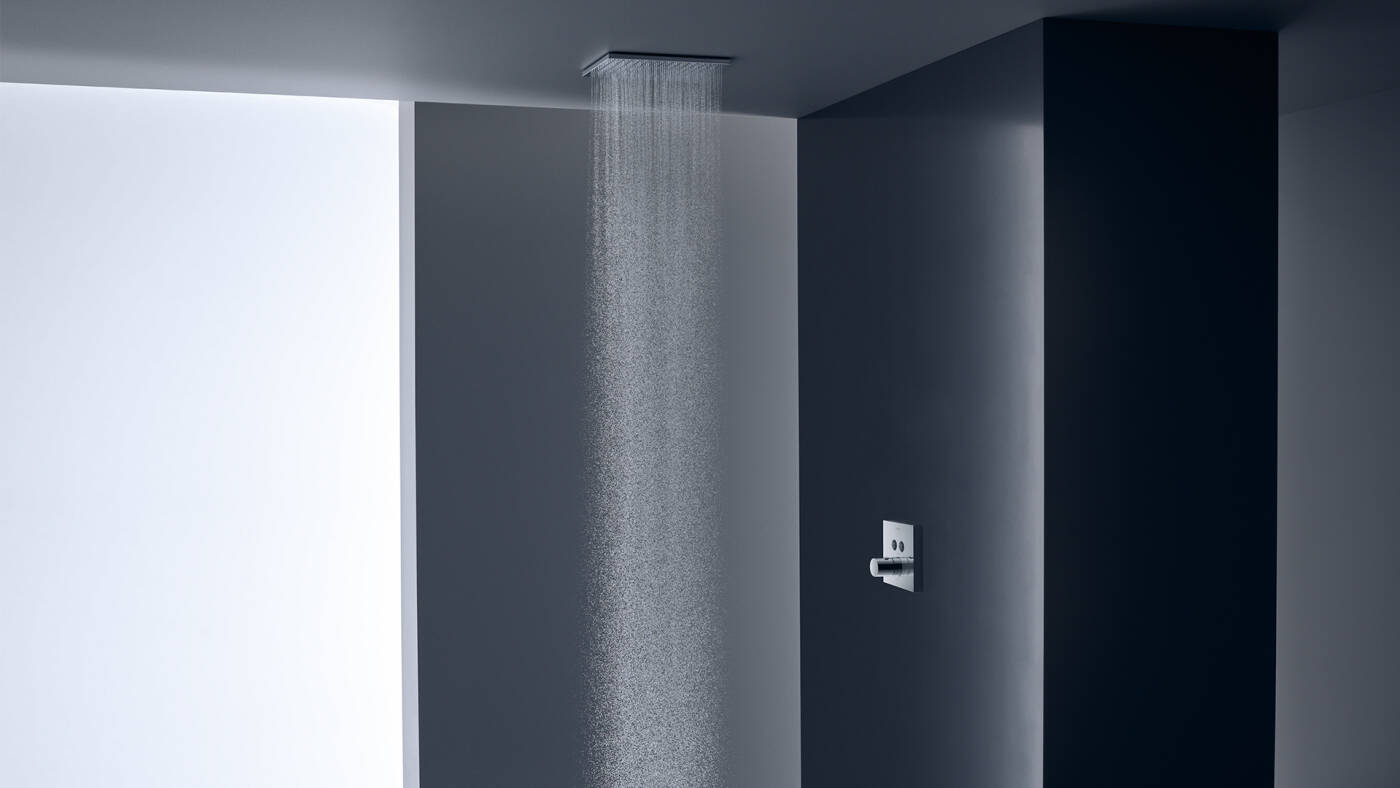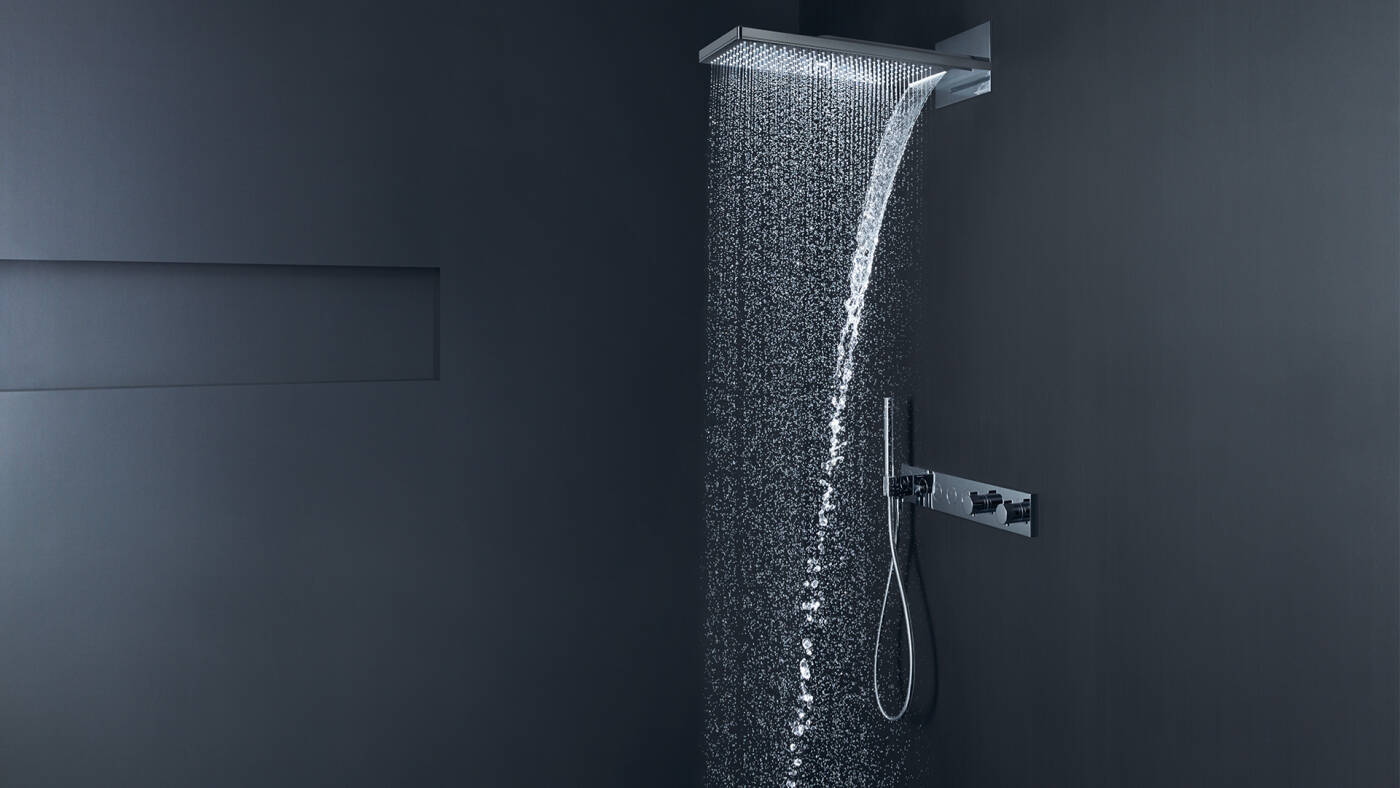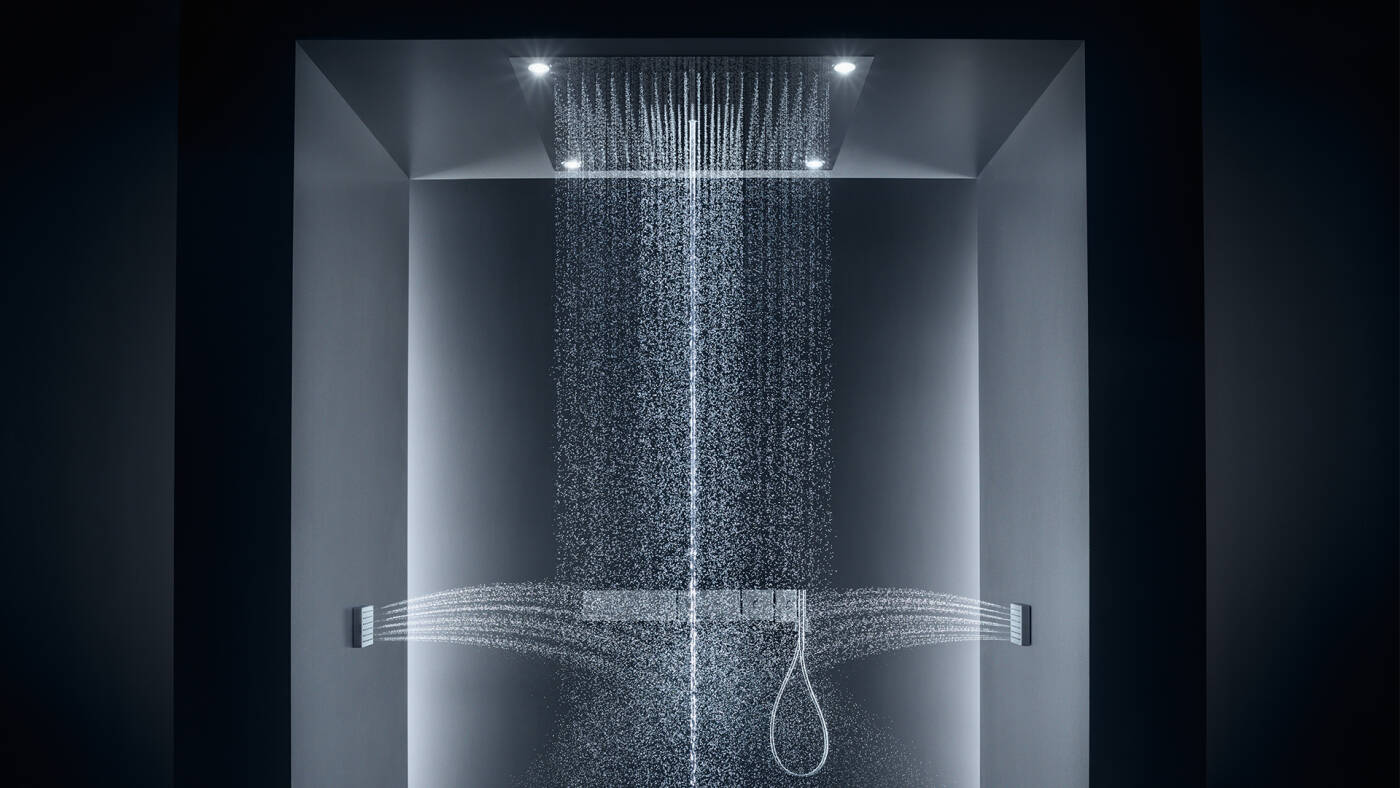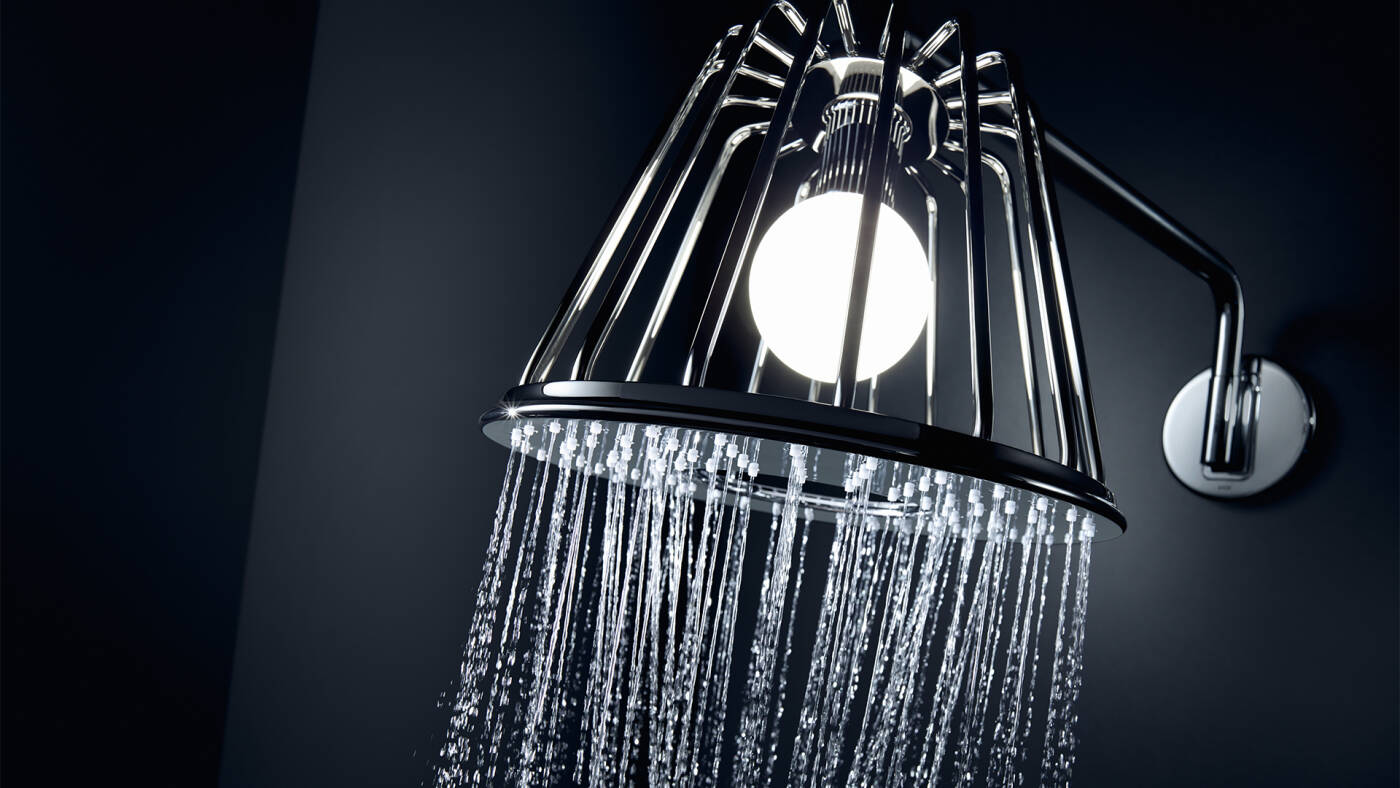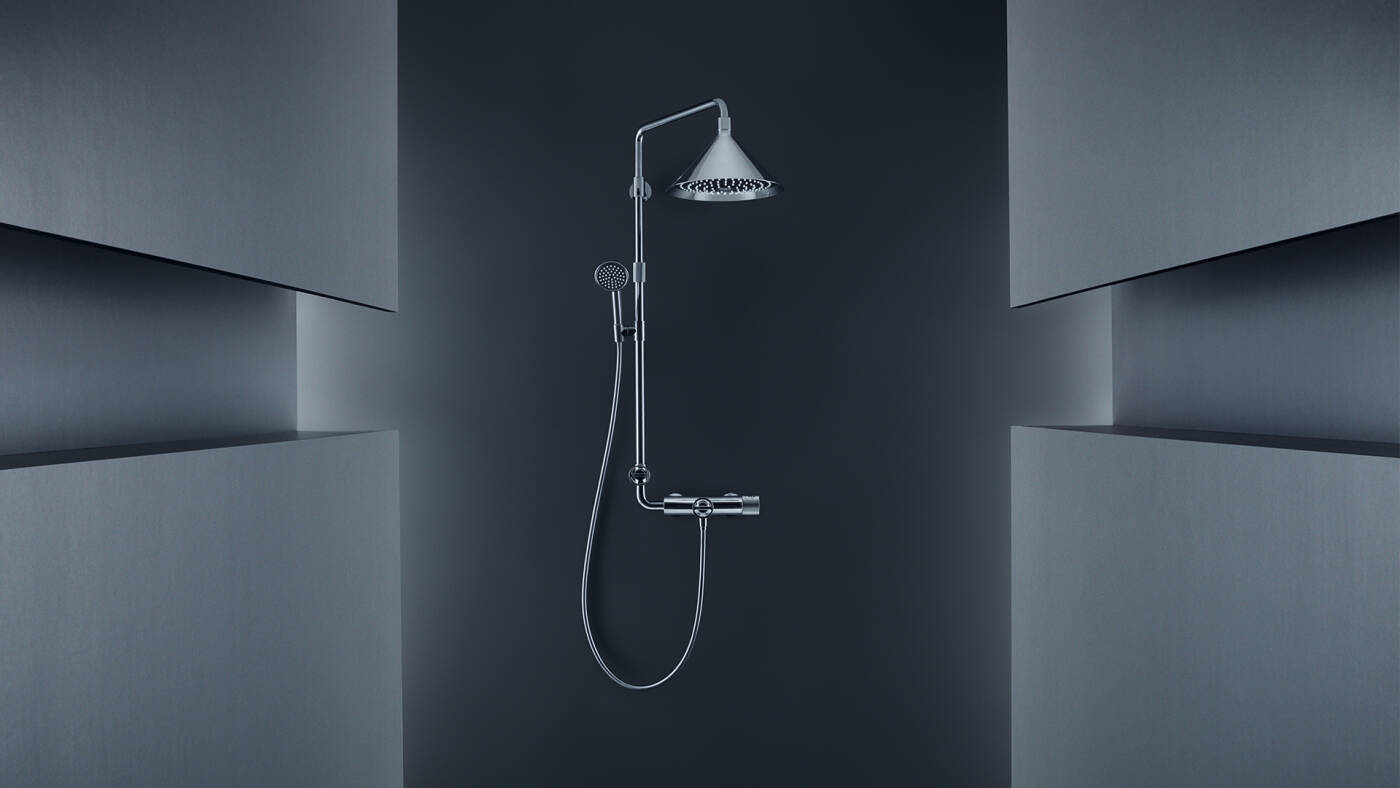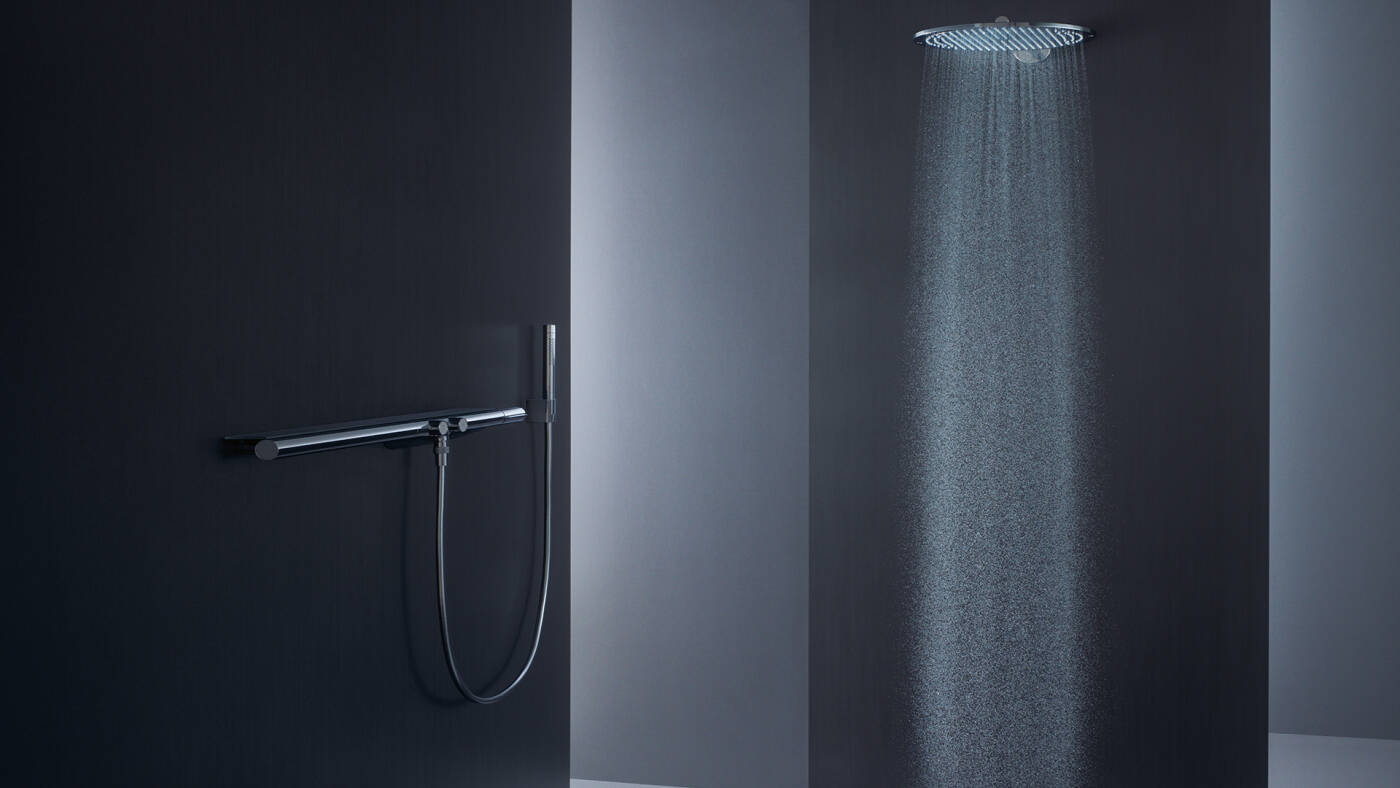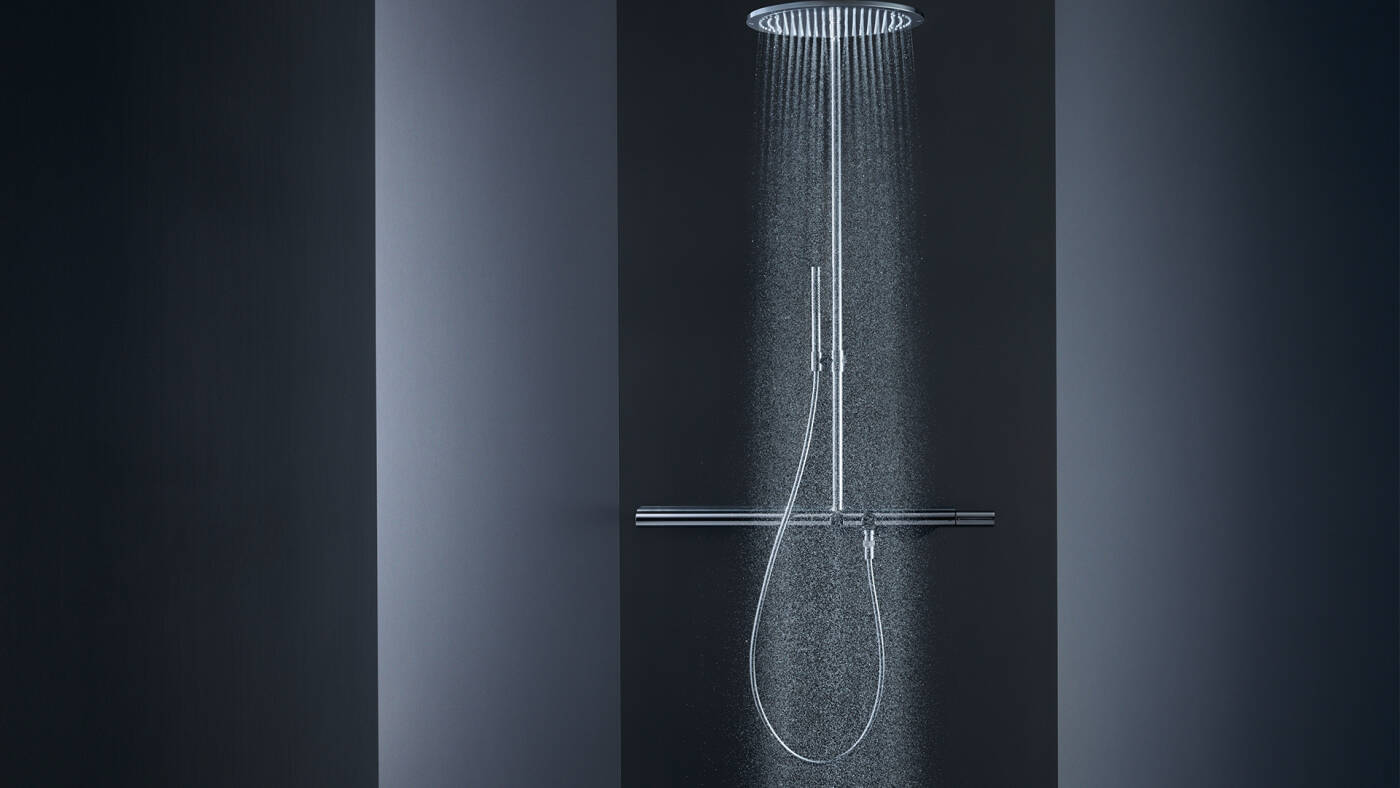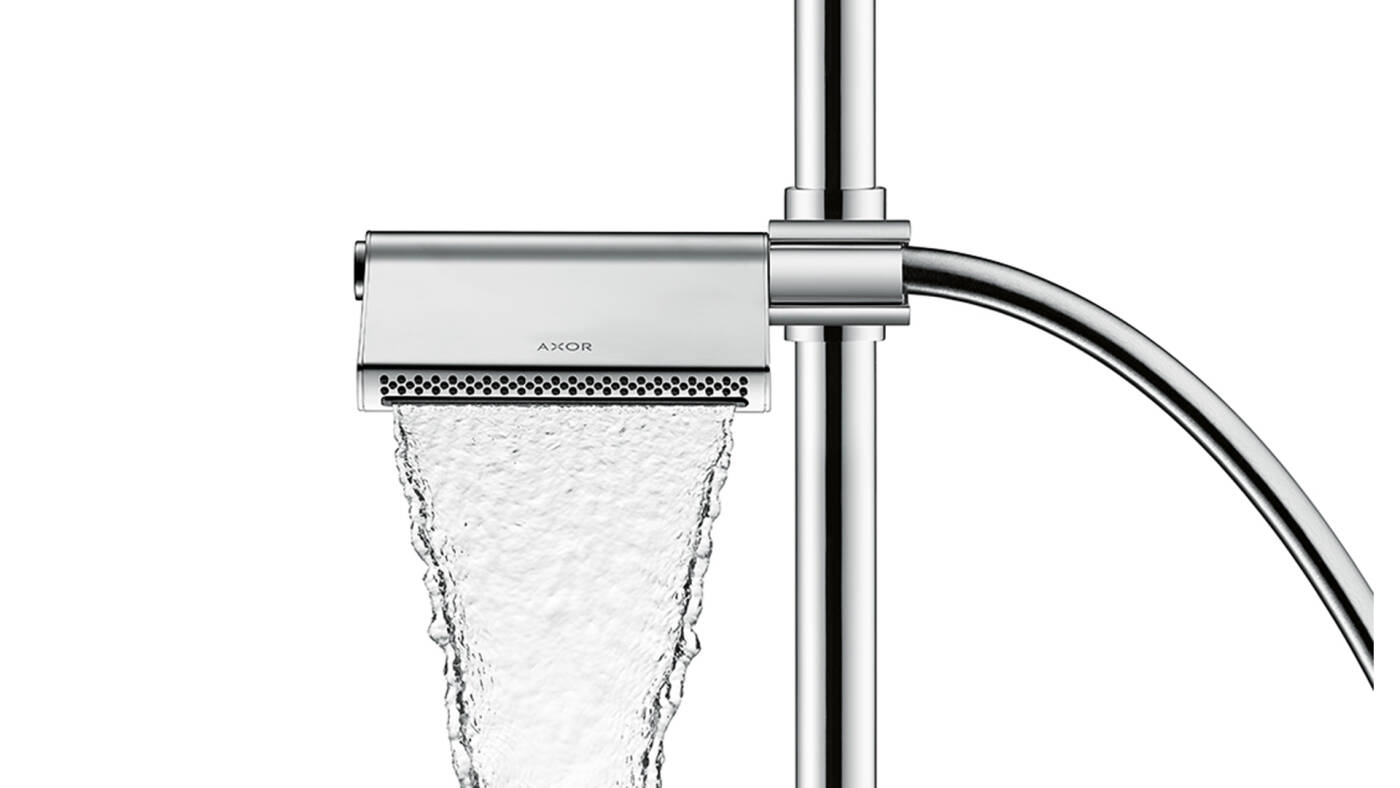 Innovative interior for a puristic exterior
The high-quality spray disc in the AXOR Showers is made of metal; the jets disappear back into the shower head when the water is switched off. This makes it especially easy to clean – also because the shower head can be easily removed with a bayonet mount and placed in a cleansing soak.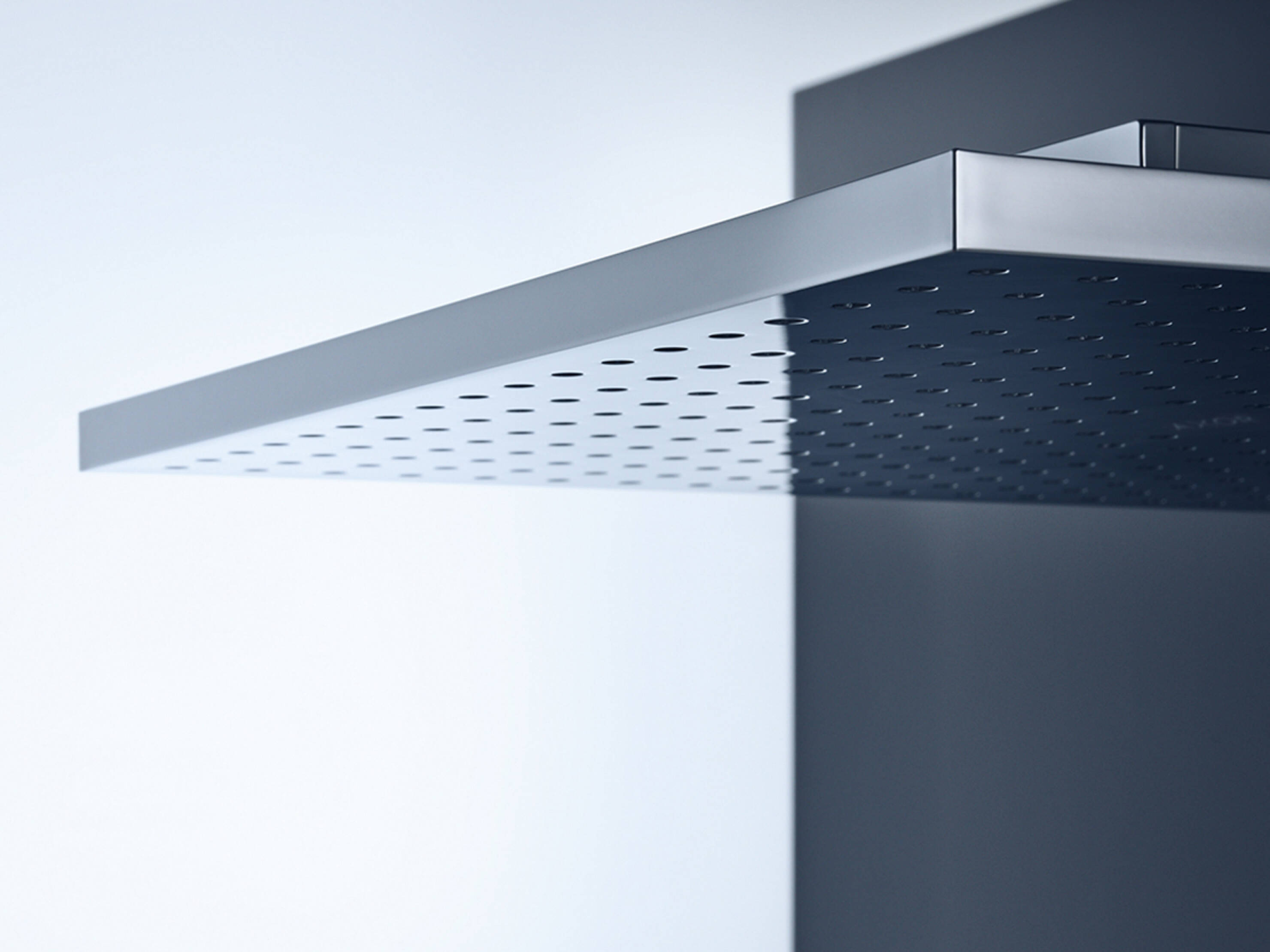 A highlight in every shape and surface: AXOR overhead showers
The puristically designed overhead showers are available in round and square shapes and as versions for ceiling or wall mounting. With the fine, super-soft PowderRain rain shower or the new Intense PowderRain – a powerful shower spray that provides an exclusive spa feeling in the home shower with the 2jet version of the new AXOR overhead showers. Especially elegant: AXOR showers in one of the exclusive AXOR FinishPlus special surface finishes.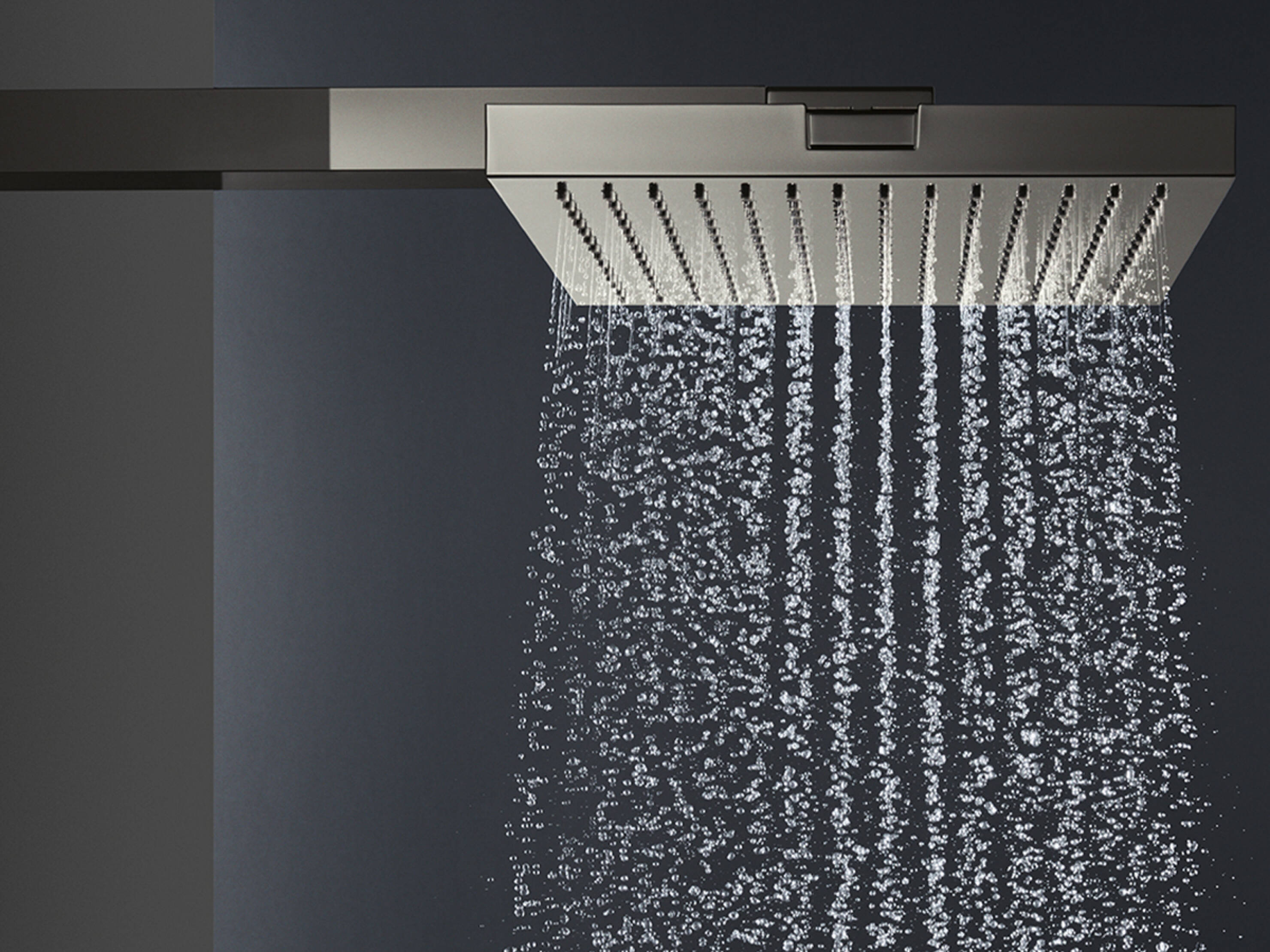 PowderRain – a water jet ranging from soft to intense
Each spray mode is an absolute highlight in its own right, but together they make the new AXOR overhead showers into the ultimate spa product for bringing exclusive showering pleasure into the home bathroom. We're talking about PowderRain and Intense PowderRain – and thus about a unique water design in two intensities, which provides for wellbeing, relaxation, and regeneration in equal measure.

The velvety-soft PowderRain is like a cocoon of water. With its countless, ultra-fine droplets coming from the finest silicone sprays, it envelops the body and soul in a silky-soft rain shower. Thanks to intensive research at our in-house sound lab, the pleasantly soft water comes out of the large overhead shower extremely quietly – and at a flow rate of 16-20 liters per minute (at 3 bar), at that.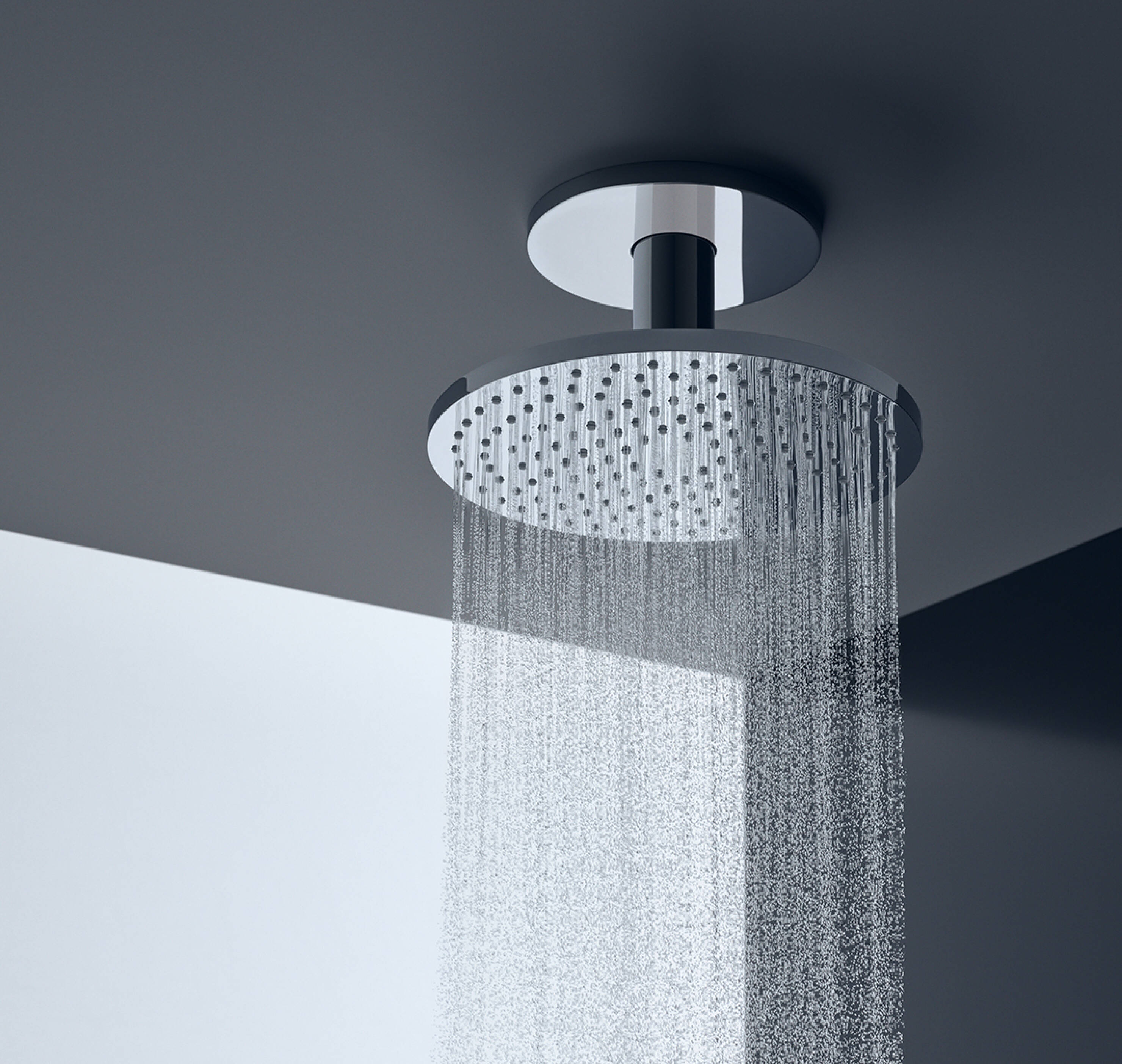 When strength and gentleness meet: the Intense PowderRain
In the Intense PowderRain, strength and gentleness merge into one soothing water experience. As with PowderRain, thousands of water droplets emerge, microfine, from the silicone nozzles, but hit the body in concentrated form from a limited area in the middle of the shower head. With a flow rate of 15-18 liters per minute (at 3 bar), this spray mode is somewhat reduced in consumption, but no less effective when it comes to rinsing out shampoo or giving that quick, invigorating kick of freshness after a workout.