Simply universal
Vernis: Fits any bathroom
Vernis: Discover timelessly elegant showers. You've reached your destination: with a choice of two universal designs, you can create any bathroom ambiance, whether minimalist or elegant. Want to your taste a reality with a trendy color? Alongside Chrome, the stylish Matte Black finish expands your scope for personal touches. Put your trust in hansgrohe quality.
Understated elegance or striking geometry
Design your bathroom from a single mold and draw from a wide range at an excellent price-performance ratio.Thinking about your favorite bathroom style? Let two universal design variants convince you and choose:
The harmonious design of Vernis Blend with its curves looks modern and elegant. The flowing shape pleases the eyes and caresses the senses.
The clearly geometric Vernis Shape variant, with its precise edges, completes a striking, streamlined bathroom ambiance.
The trendy FinishPlus Matte Black surface finish offers yet another expansion to your design freedom for part of the product range.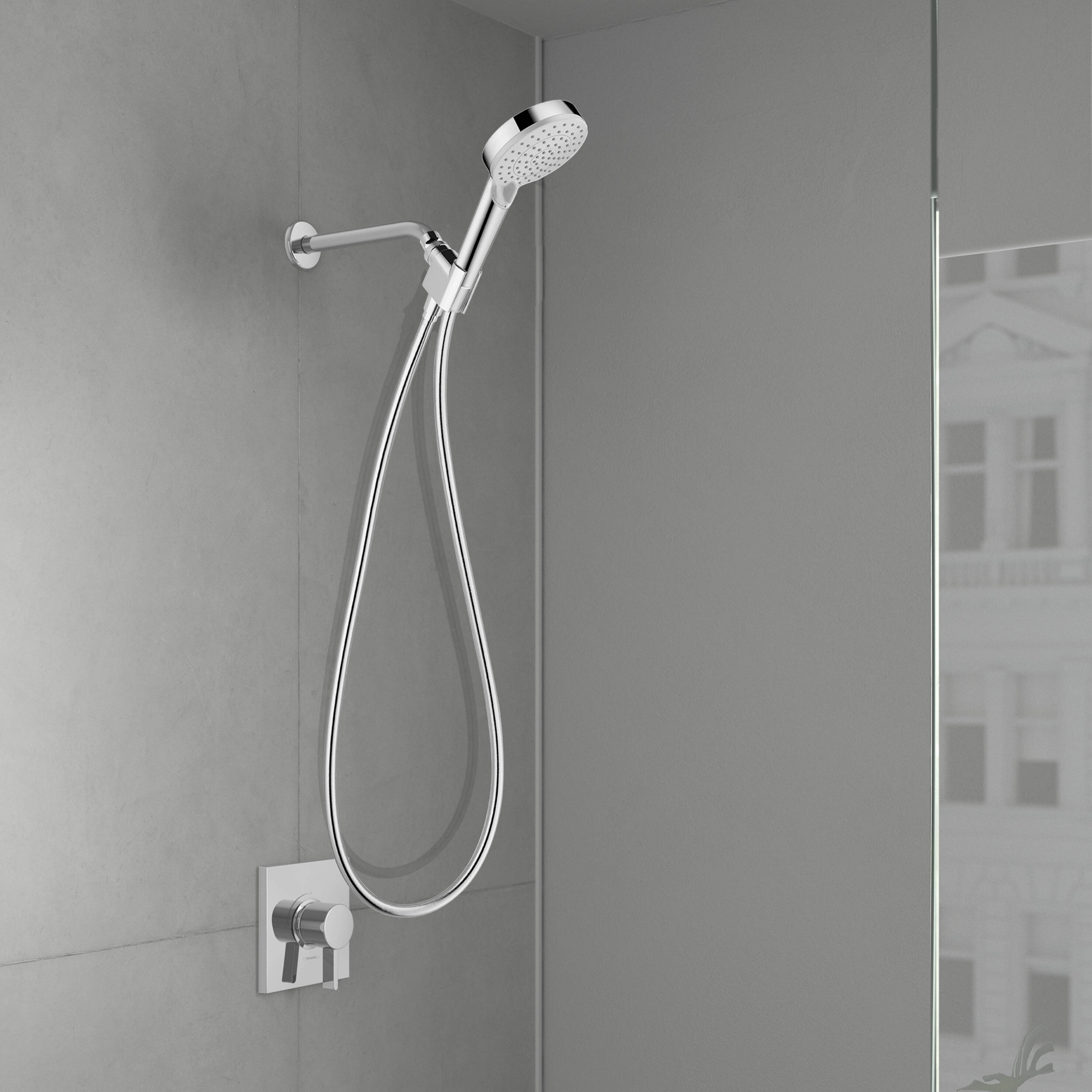 Other important arguments for hansgrohe Vernis
Benefit from the quality promise and high level of manufacturing expertise of the hansgrohe brand: 
hansgrohe's high-quality cartridge is the heart of its faucets.
Durable, robust showers that impress even at low water pressure.
Secure installation with tried and tested hansgrohe technology.
More efficiency, smooth processes
Get efficiency for your bathroom project with Vernis project packaging: an assortment of products delivered in one box for streamlined ordering, inventory management, and fluid workflows. 
Vernis: Premiere at the Hansgrohe Aqua Days
In 2021, The hansgrohe brand presented all its new products online for the first time. In the Hansgrohe Aqua Days video, you can learn about the Vernis faucet and shower categories, offering hansgrohe quality at an excellent price-performance ratio.