The new hansgrohe shower for dogs
DogShower: Four-legged friends and their owners will love it!
Do you love dogs? Do many of your customers feel the same way? Then you're sure to understand how stressful baths can be for dogs, and how likely they are to end in chaos. Discover our DogShower for relaxed bathing, including coat care. The shower makes four-legged friends happy and leaves owners completely relaxed. A nice gift and welcome additional business for the sanitation professional. Wow!
Three spray modes for optimal care, happy dogs, and relaxed owners
Canine wellness with three spray modes: a mono spray for the paws, a shower for the legs, and a gentle spray jet for the coat. Soft, brush-like sprays clean intensively and massage at the same time. The movement with the brush reminds the dog of getting pets on his back and reassures him: more please!
Convenient: Switch easily between the spray modes with the Select button. Easy to do with one hand and ensures harmoniously fluid shower sessions.
Relaxed: Many dogs fear the shower or the garden hose. The quiet, gentle shower spray of the DogShower makes bathing as pleasant as possible. Suitable for all breeds of dogs.
Efficient: Increase the water volume to 9 l/min for efficient rinsing at the touch of a button.
Ergonomic: The spray disc design fits the shape of the body and facilitates its use. The ergonomic handle fits comfortably in the hand.
Easy to install: The DogShower fits the standard connection for any hand shower.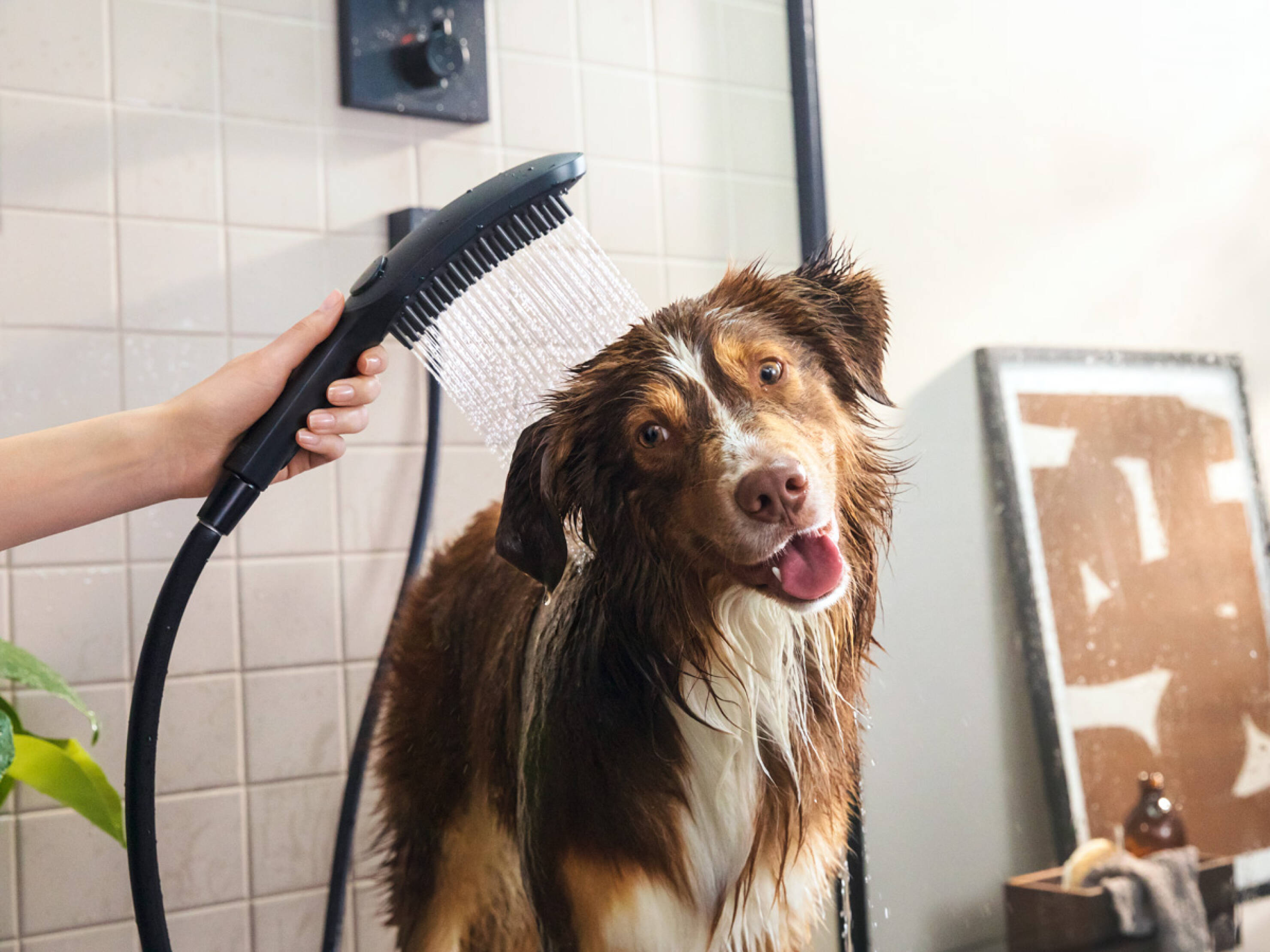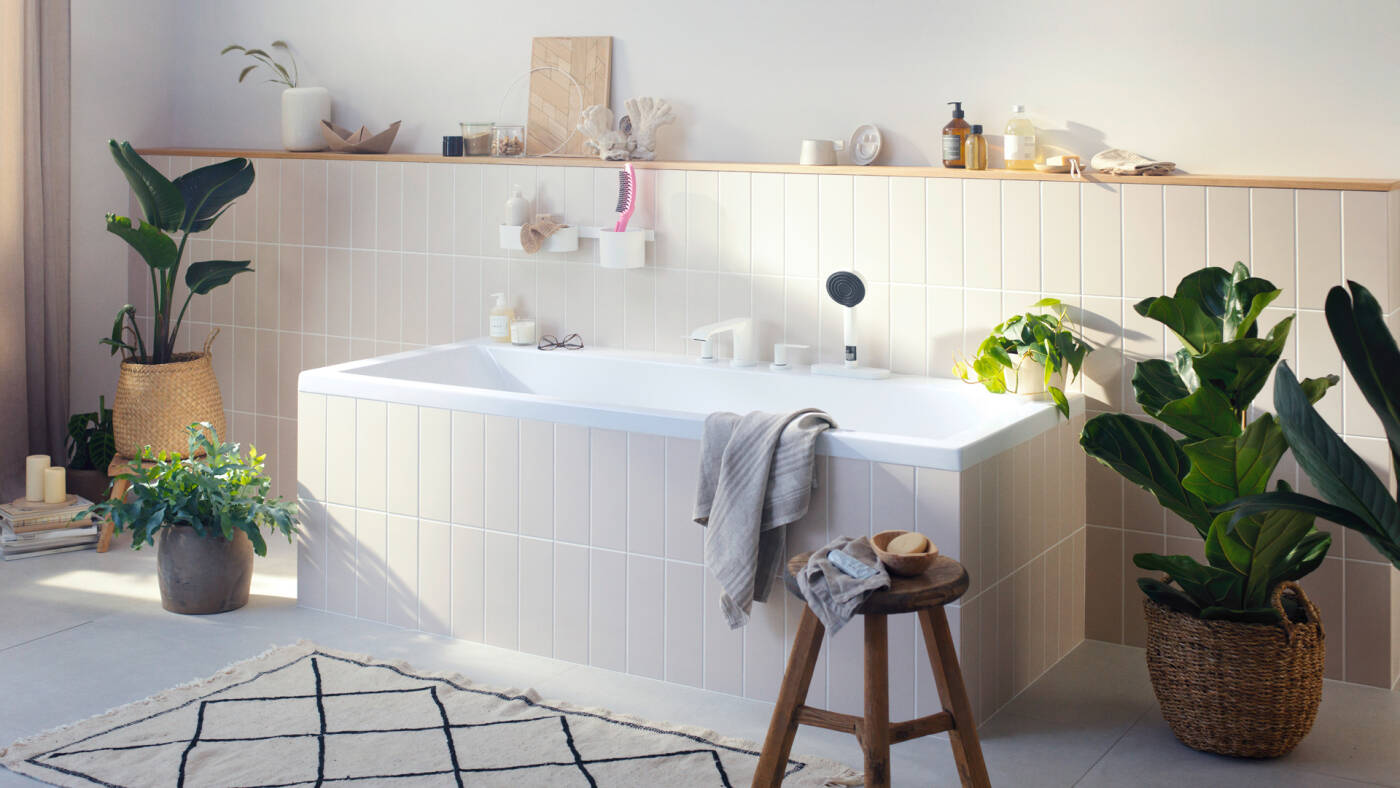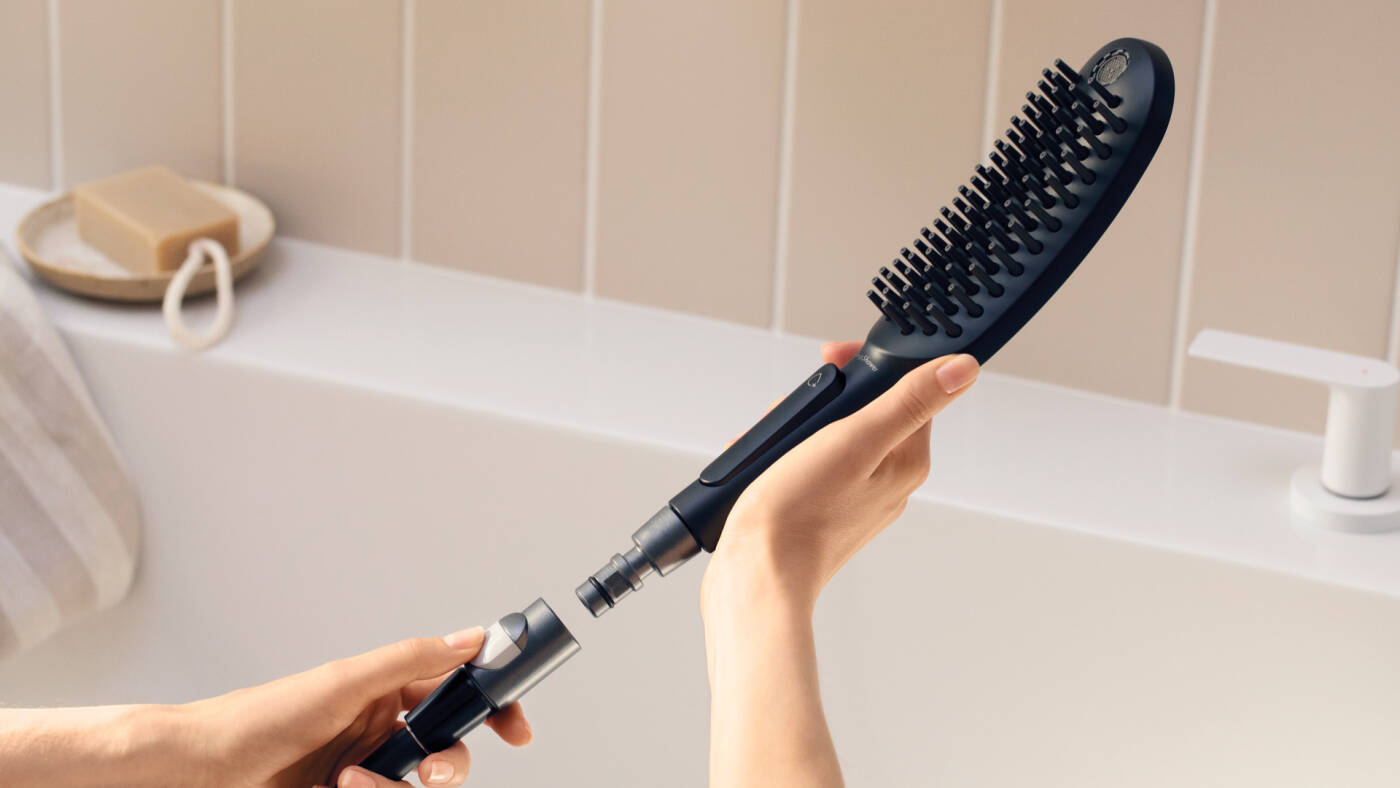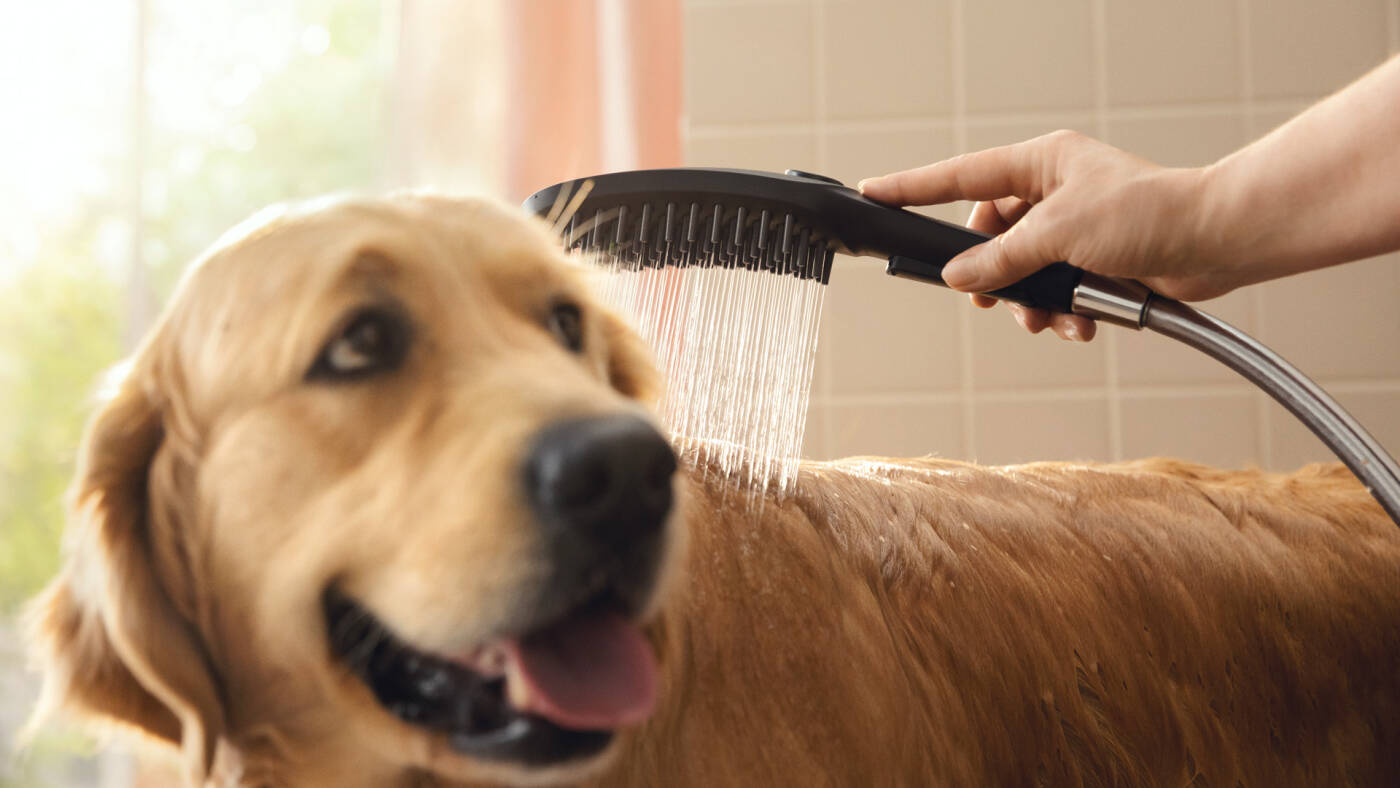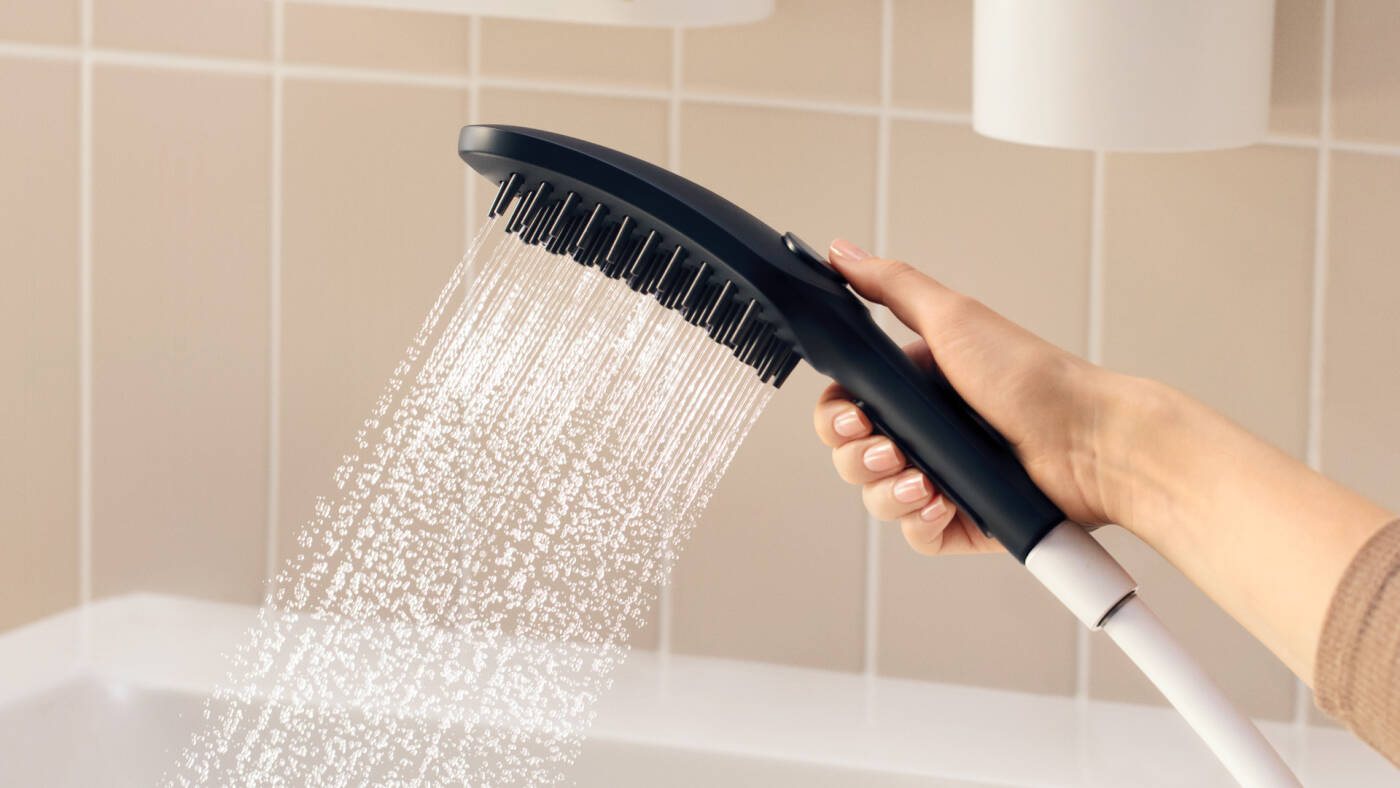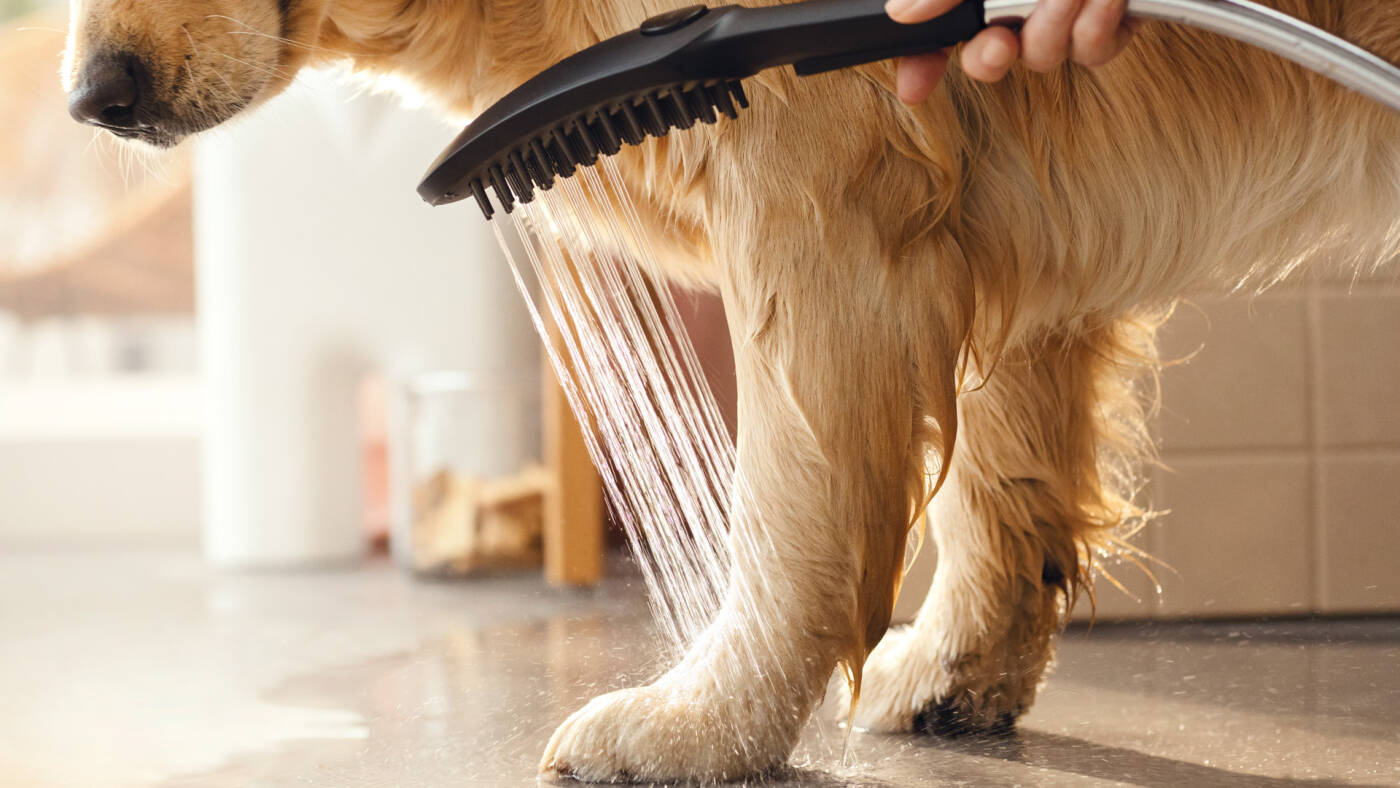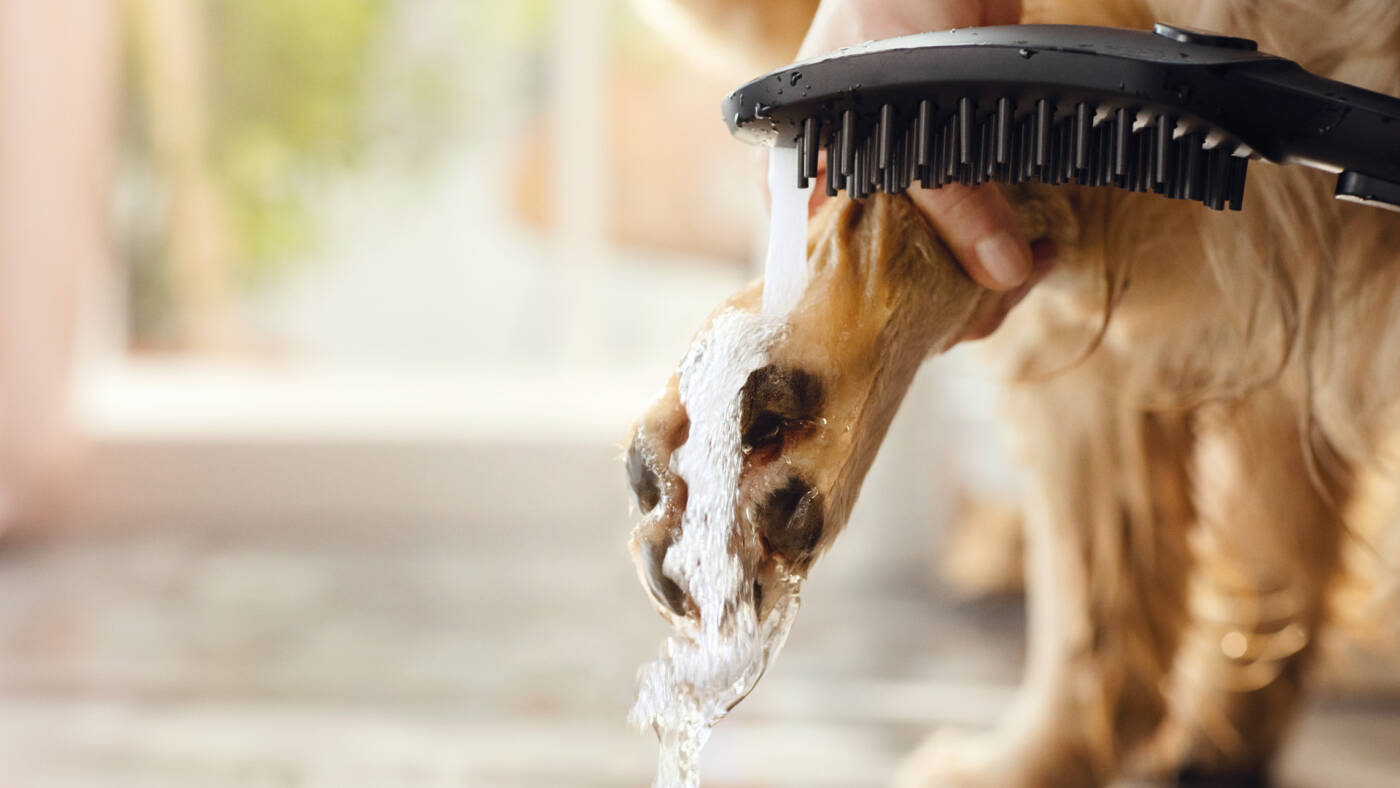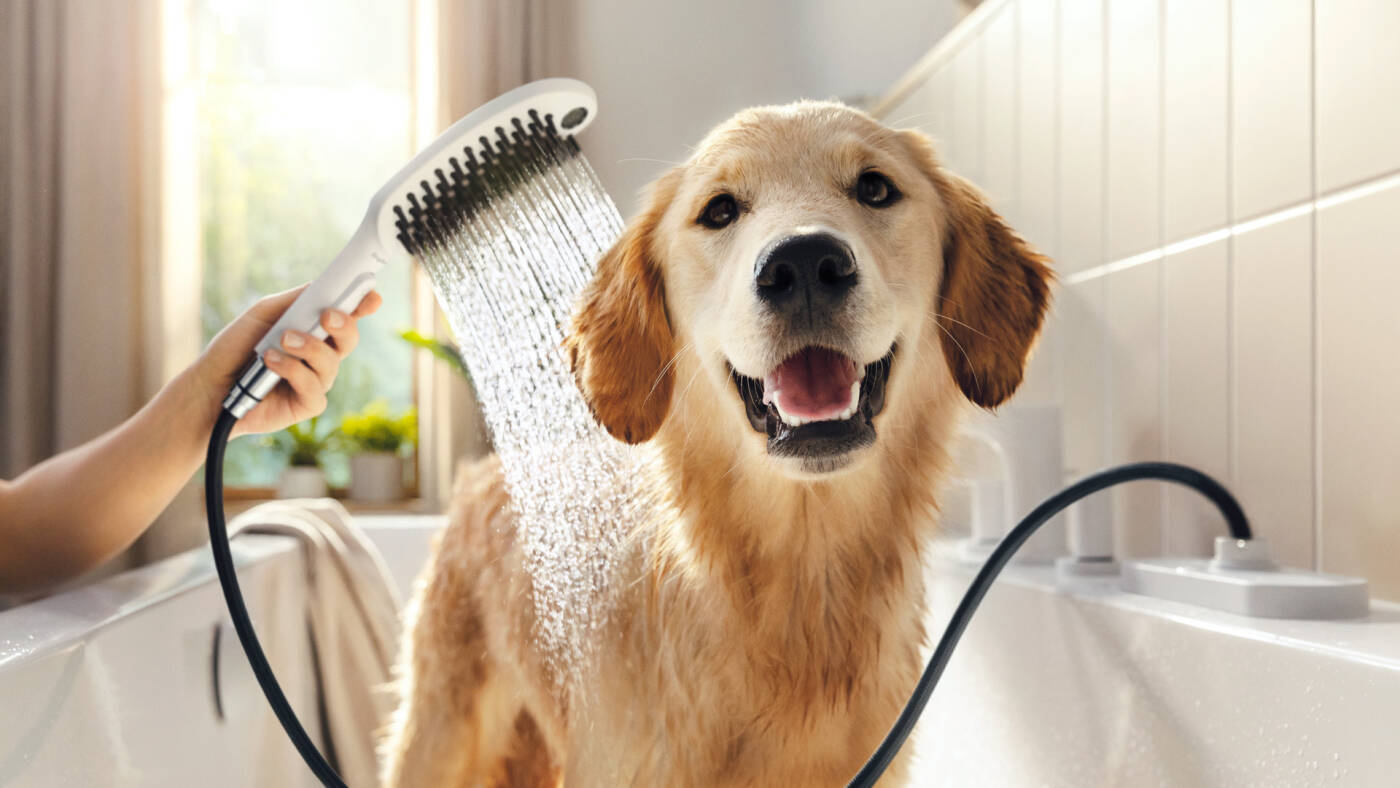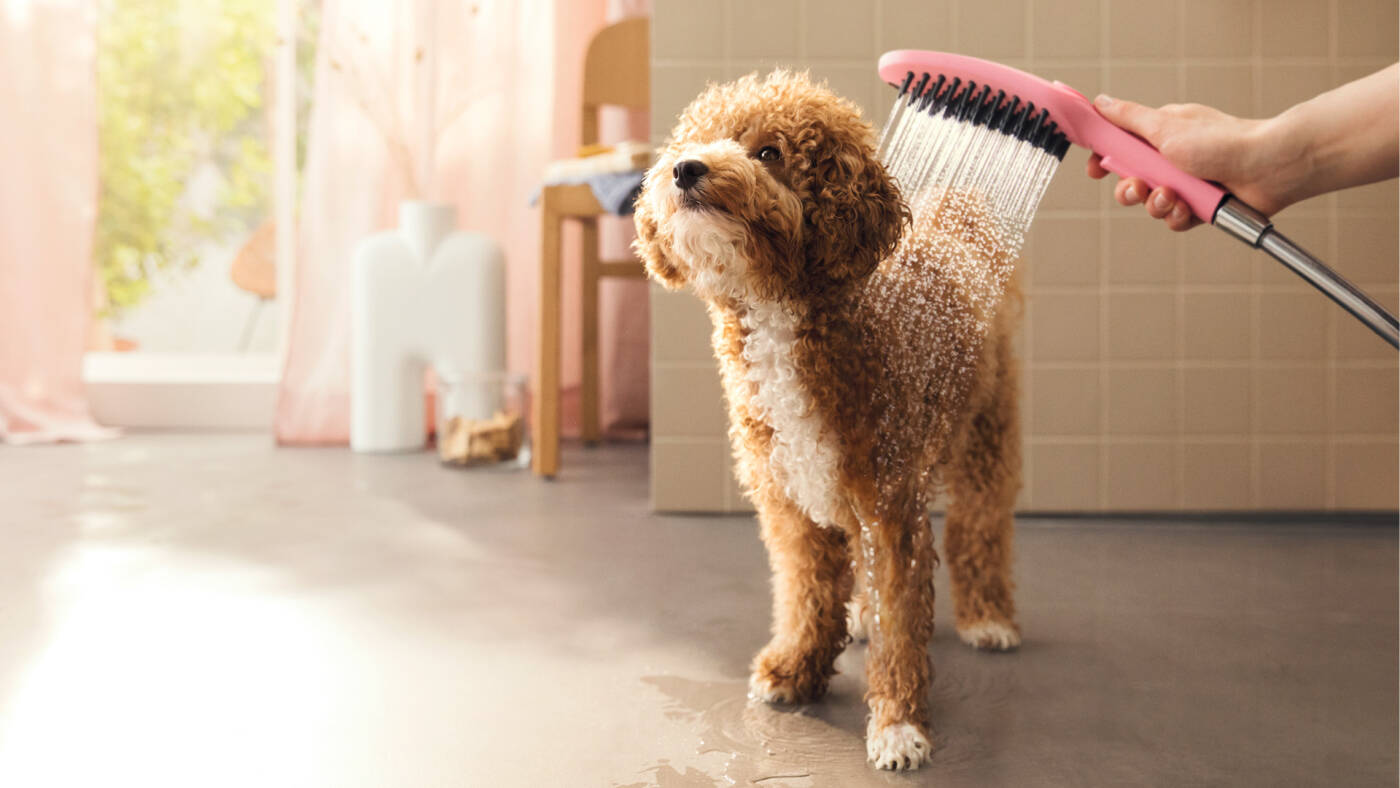 DogShower: Exciting for the pet-loving customer
Whether your customer's four-legged friend is big or small, has short or thick fur: The spa-like shower is suitable for all dogs and specifically designed to meet their needs. The three spray modes are efficient and gentle, and the matte surface also avoids irritating light reflections. Suit the customer's taste with a choice of four colors: Matte Black, Matte White, Petrol, and Pink. Use DogShower as an eye-catcher in your showroom and secure welcome additional business.
Showers for the whole family