High-end with three spray modes
Aquno Select kitchen faucet
Learn about the future of intelligent work processes in the kitchen here. The exclusive hansgrohe Aquno Select kitchen faucet represents more function, more sustainability, more design quality, and more emotion in everyday life in the kitchen. No hansgrohe kitchen faucet line has ever been this water-efficient.
The ideal flow at the sink – for your discerning clientèle
The Aquno Select kitchen faucet embodies an all-in-one concept for efficient water use at the sink. It optimally supports every activity with water. 
More function. Three spray modes, perfect for any activity: They rinse food with incomparable gentleness, wash hands in a resource-efficient manner, and clean/fill large objects quickly and without splashing. The flat, microfine PowderRain comes from the tablet (base) of the faucet. Users can switch intuitively between a clear laminar spray and a voluminous shower spray using Select on the spray head. 
More sustainability. As much as needed, as little as possible: Aquno Select  is the most economical of hansgrohe's kitchen faucets. The unique, flat spray doesn't just pamper hands, vegetables, fish, or meat. It also uses water extremely efficiently with an optimized flow rate of 1.75 GPM.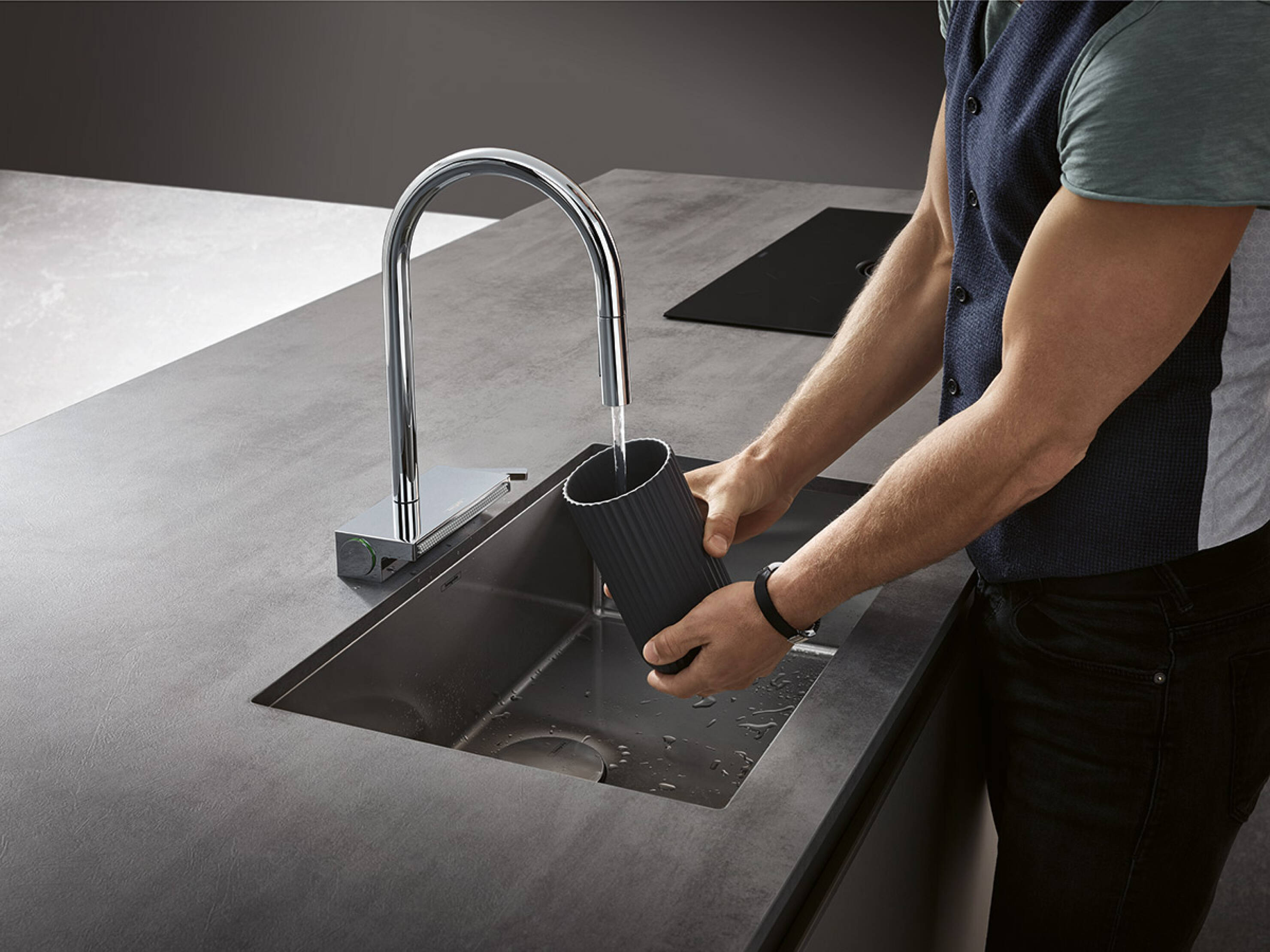 More design quality. Whether with striking round arched spout or with angled L-shaped spout: Aquno Select is a new design archetype. This durable faucet fits prominently into a variety of different kitchen ambiances. Available with elegant stainless steel finish (steel optic), shining chrome or striking matte black. A multifunctional filter is included in the scope of delivery for hygienic, ergonomic rinsing, storage, and draining. 
More emotion. The way to a design lover's heart is through their stomach. Whether a shower experience for food or intuitive operation: This gem of emotional kitchen design makes the will get your customers' hearts racing.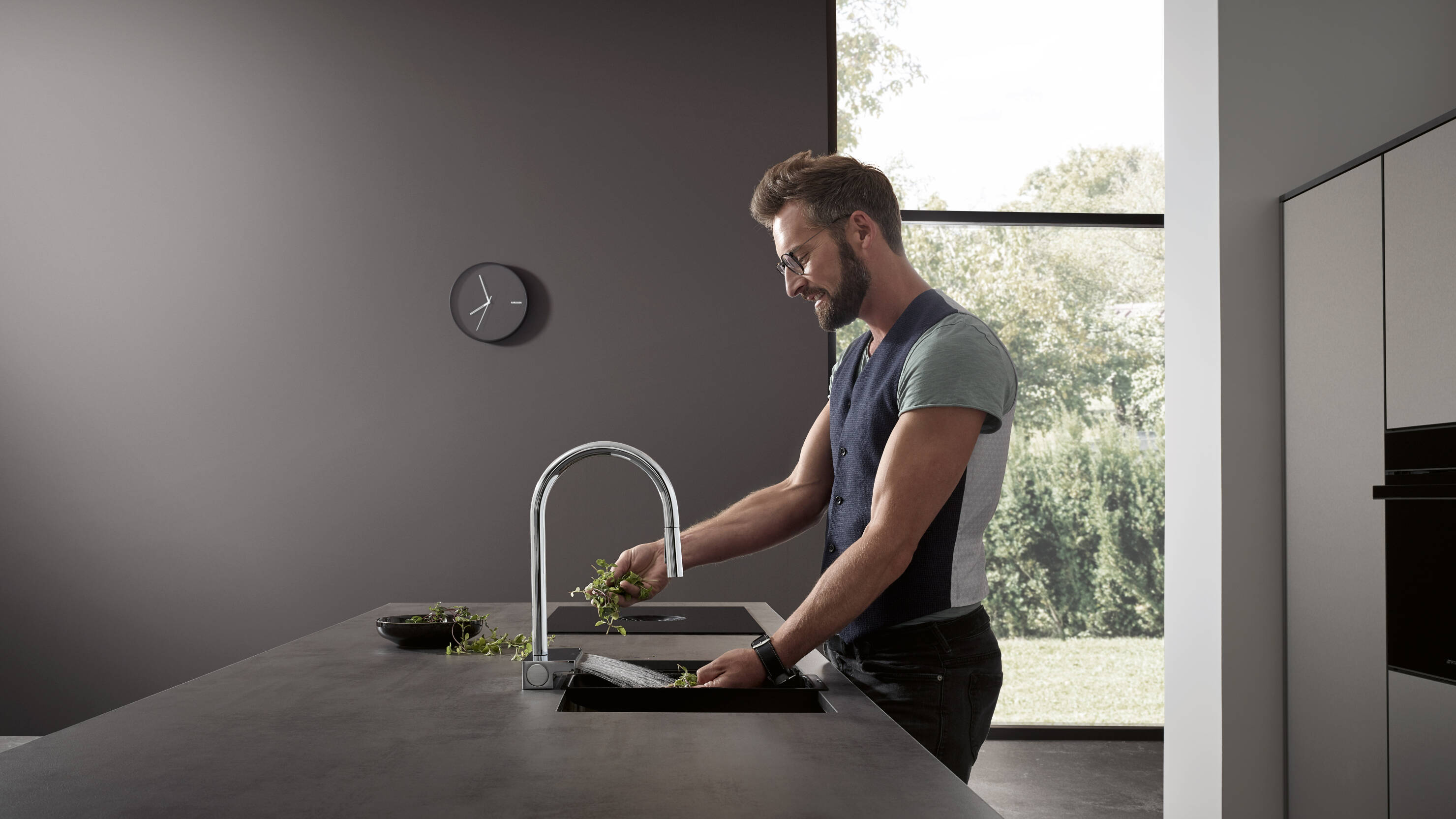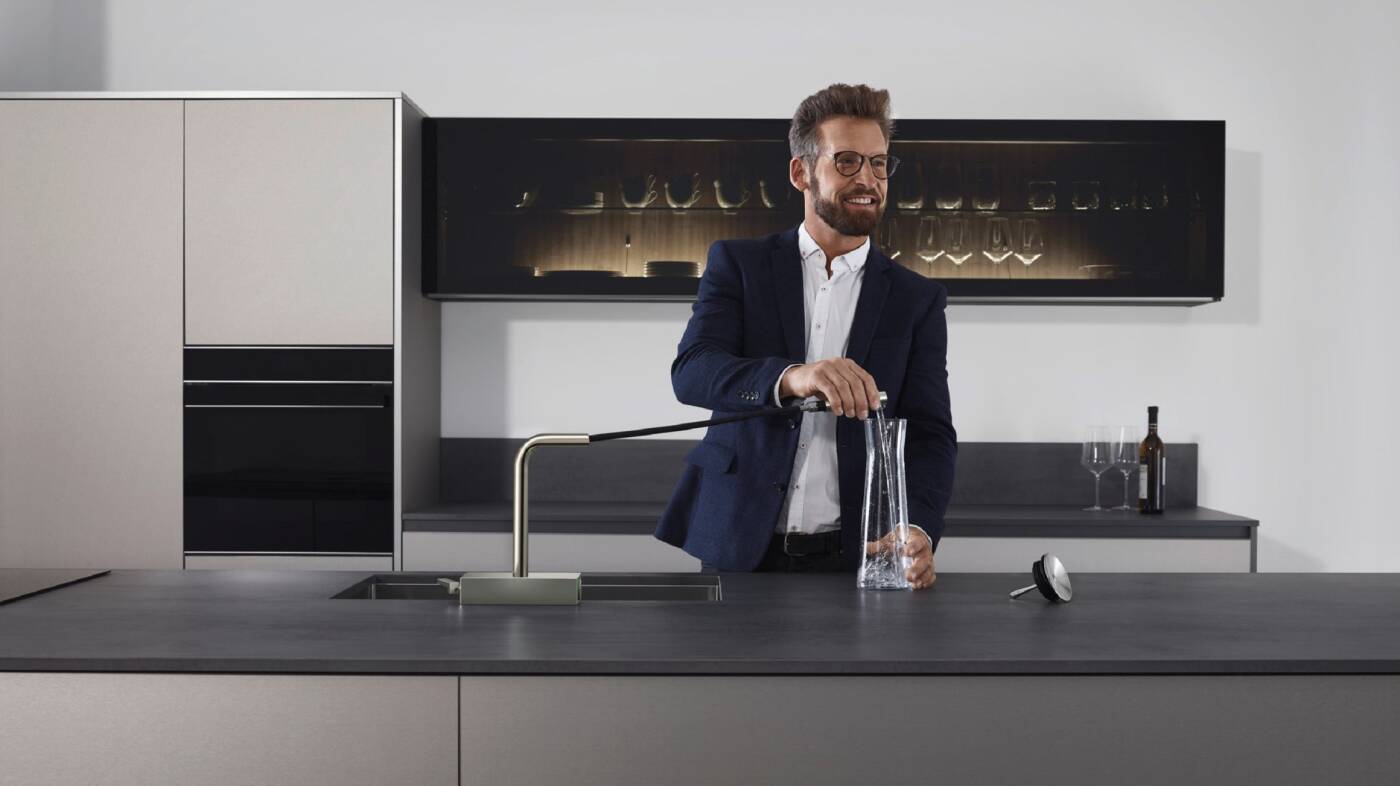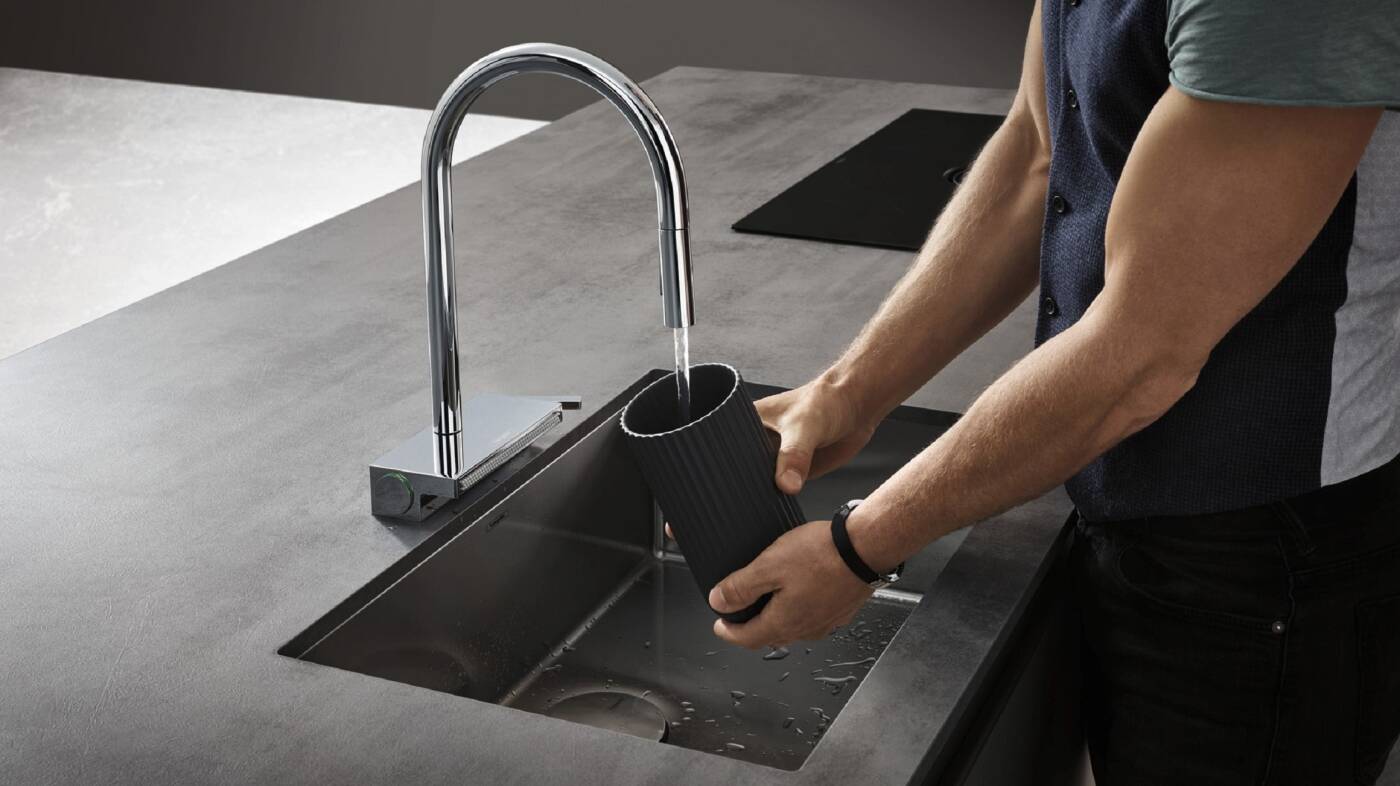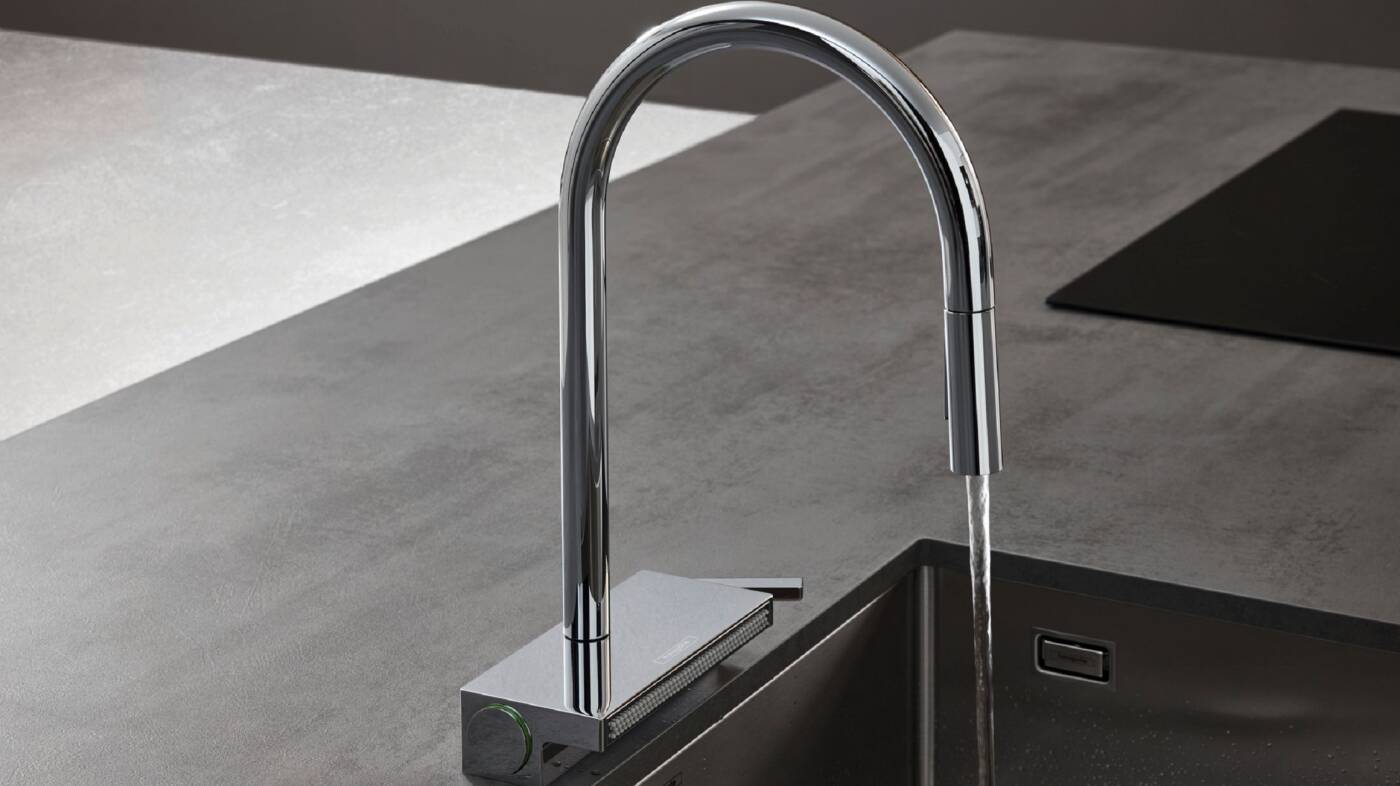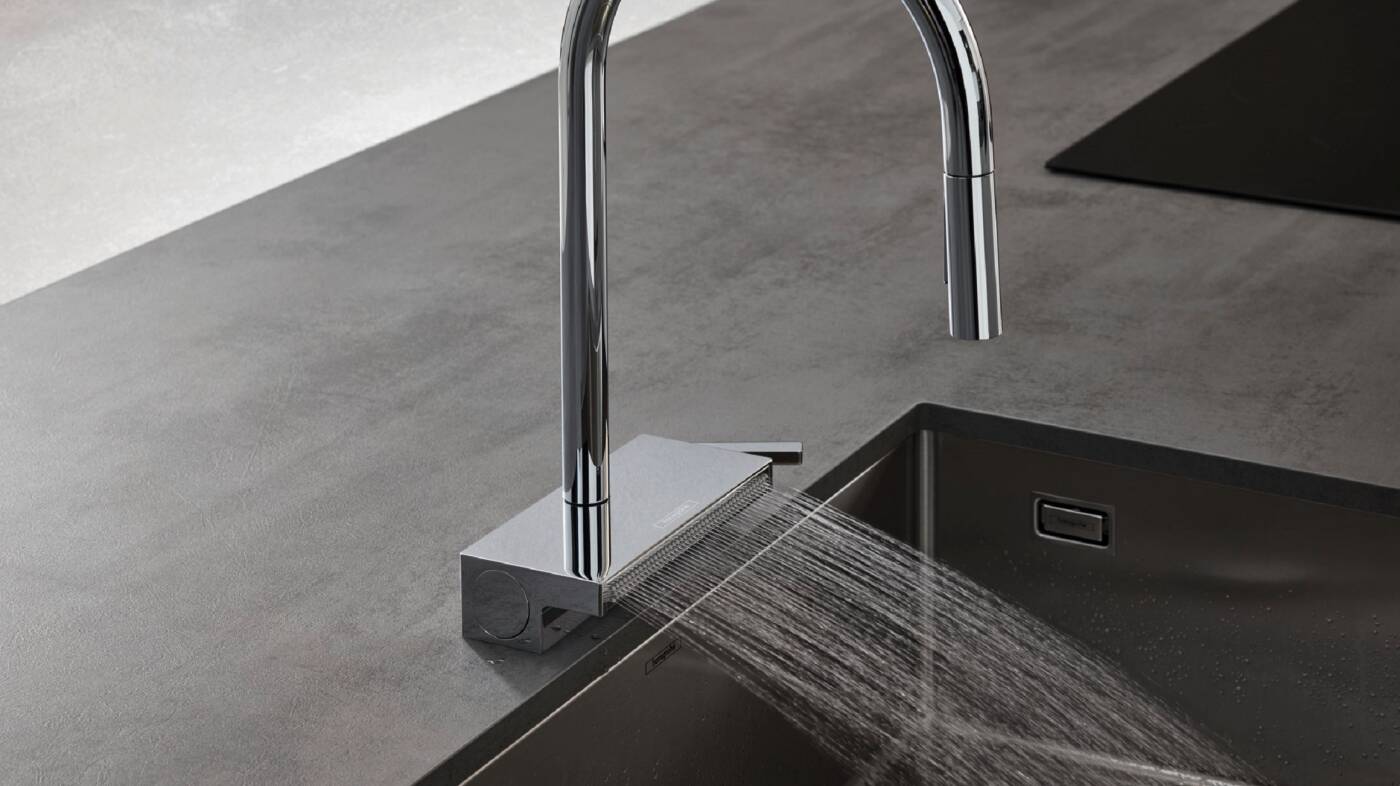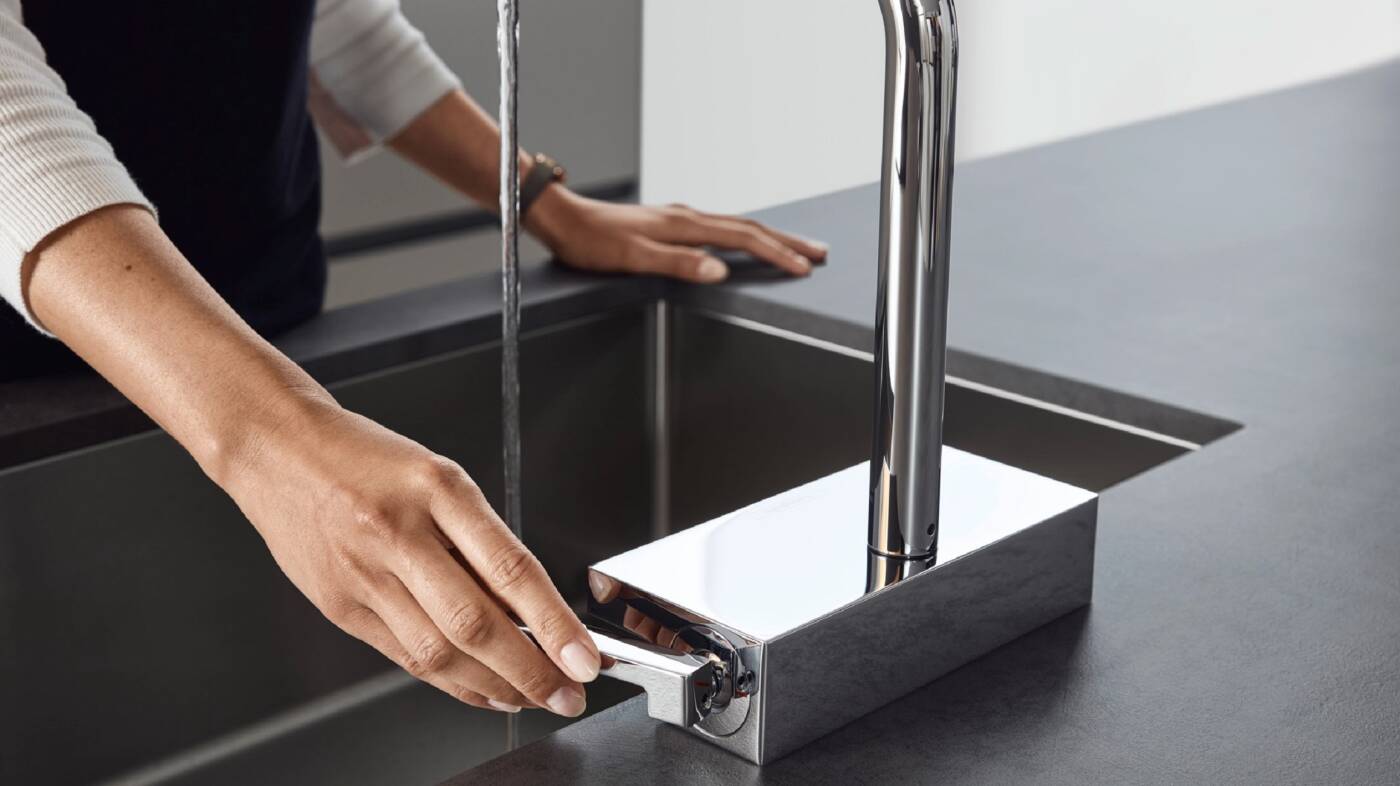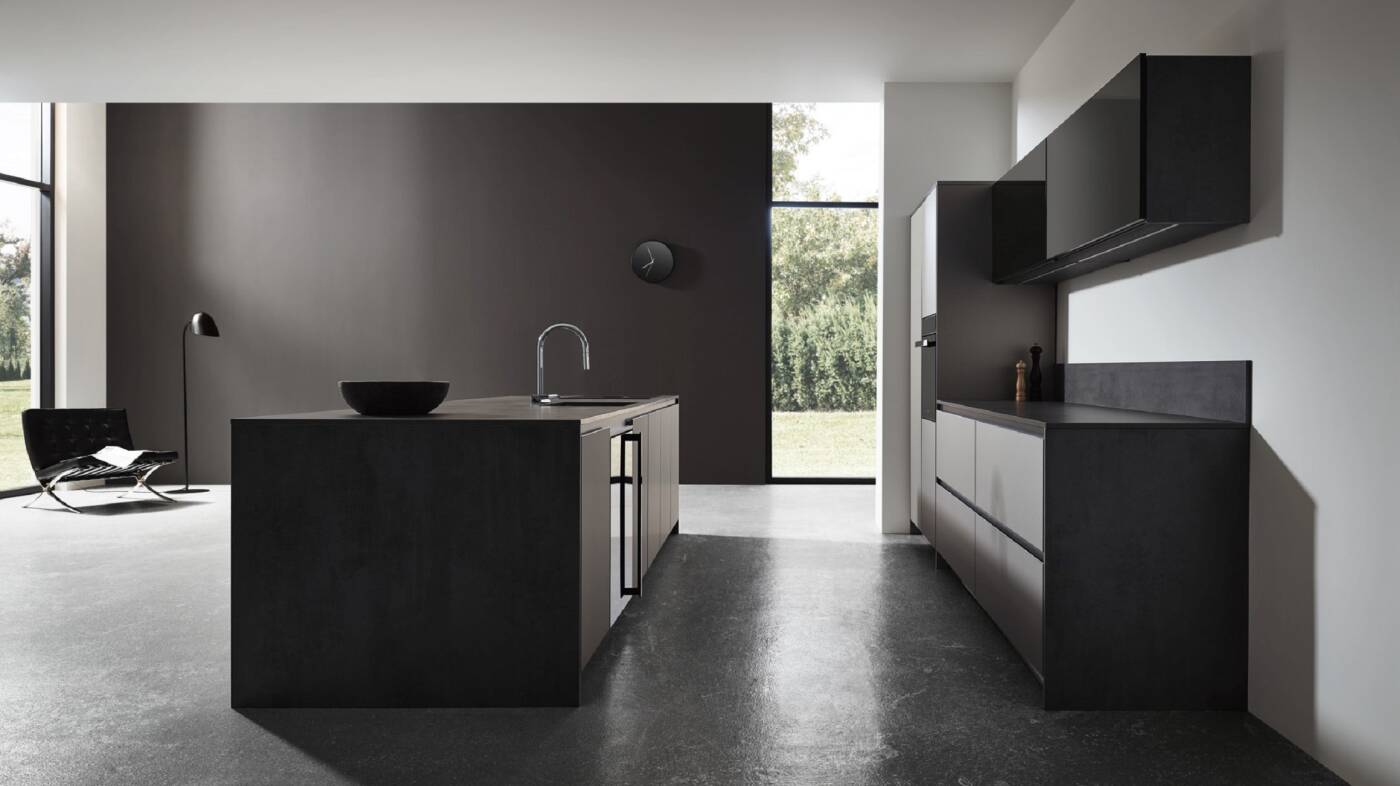 Round or L-shaped? That is the design question here.
With their monolithic base set, these two new models are an eye-catcher. The sBox Kitchen ensures smooth hose extraction and highly flexible work in its versions with shower. 
Aquno Select with round arched spout
The round elbow strikingly emphasizes the interplay of cuboid and circle. At the pull-out spray, it's easy and intuitive to switch back and forth between laminar and lockable shower spray. The control for on/off and water temperature is integrated into the tablet, with a single lever handle on the side; in the two-hole version, there is a separate rocker lever for this purpose.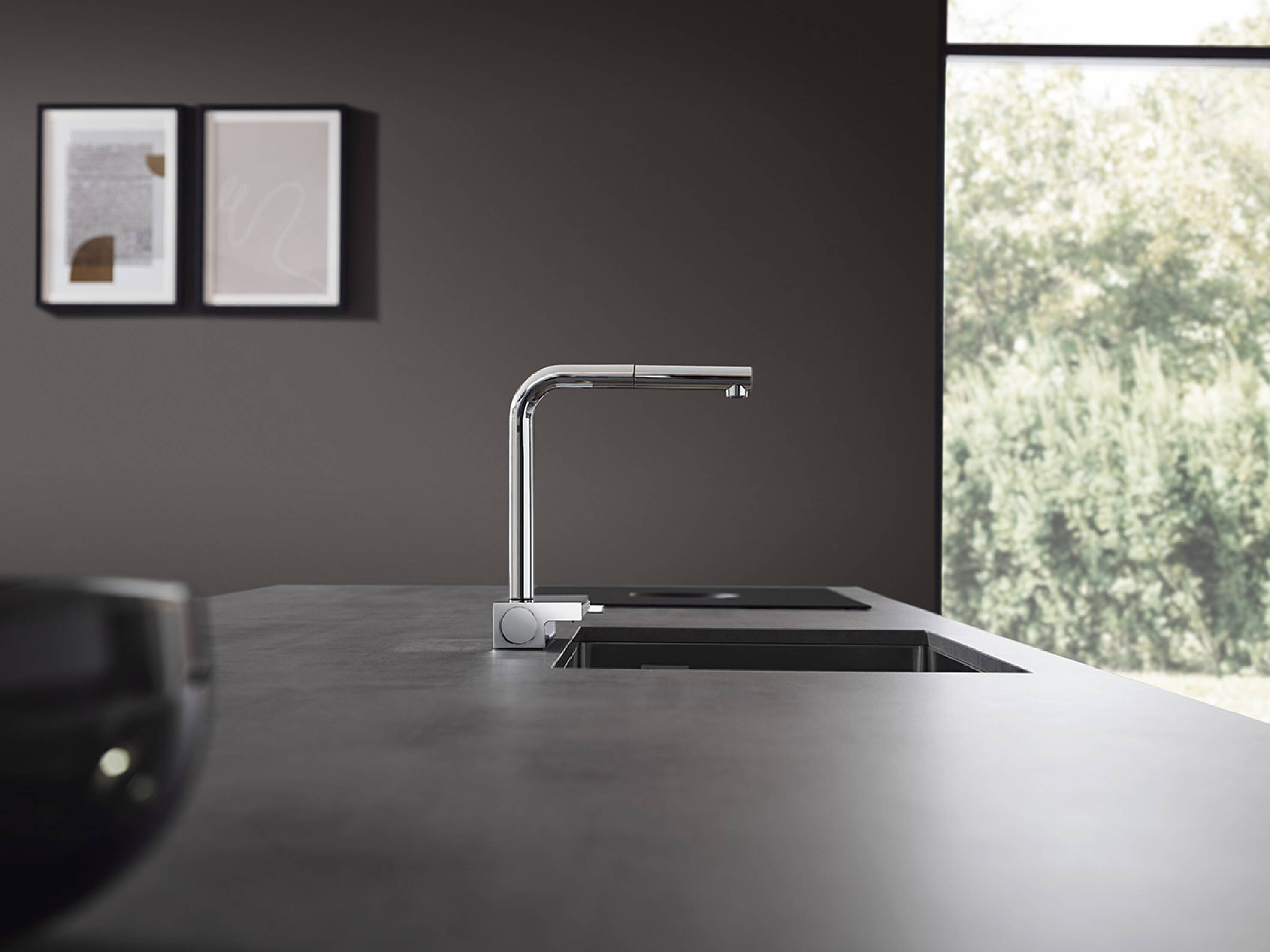 The new design with its innovative tablet also convinced the expert juries: "A highly interesting new product, which is also very aesthetically successful with its straight and cleanly designed base," said the panel for the German Design Council. The kitchen faucet, with its countless small sprays for cleaning fruit and vegetables with special gentleness, was cause for enthusiasm and awarded the Gold German Design Award. The ICONIC AWARD 2020 "Best of Best" was followed by the "Kitchen Innovation of the Year" 2020 in gold, which is awarded to especially consumer-friendly products.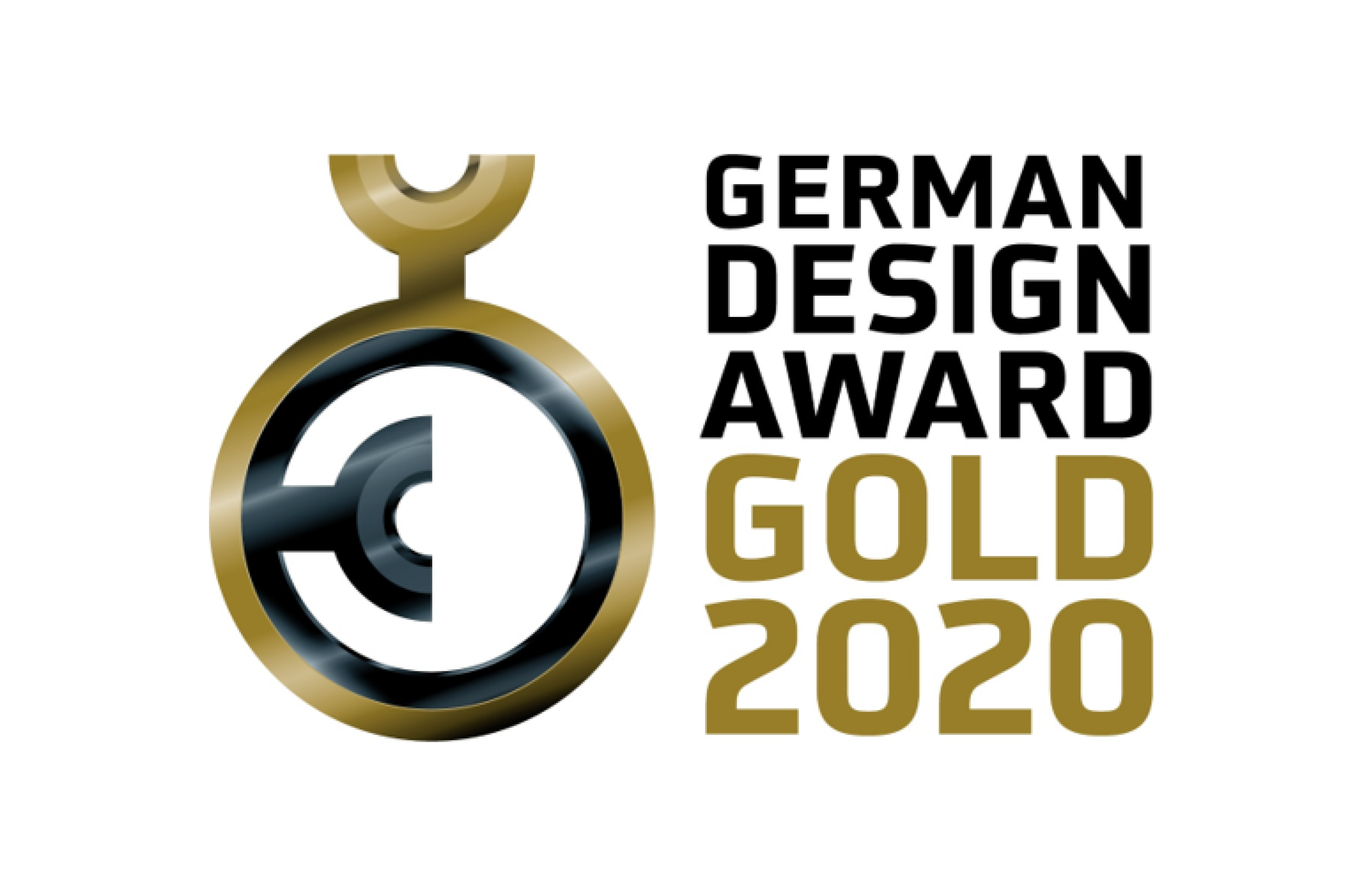 Aquno Select with L-shaped spout
The kitchen faucet with L-shaped spout is linear. The angled spout tube emphasizes the straight lines of the design. The L-shape enables harmonious combination with wall cabinets. This Aquno Select  offers a pull-out function with laminar spray. In this version, too, your customers can enjoy easy switching to the flat shower.
Which sink to combine with? 
Whichever Aquno Select variant your customer chooses: they will enjoy fluid, efficient water workflows. This new, premium faucet works especially well on generously dimensioned sinks. We recommend combining it with large single bowl or offset sink configurations. Check before combining with double sinks with or without half-basin: If necessary, drill holes for the kitchen faucet will be specified or marked here. In addition, a partition between the basins must be taken into account for this sink variant.