New minimalism at the sink
The most beautiful compliment to your kitchen: Minimalism across the board
The broad range of the Talis N category offers kitchen specialists high potential in consultation and sales. Whether your customers are looking for an ultra-slim faucet for their kitchen island, a comfort solution under the wall cabinet, or a striking design piece in front of the window: With the variety of Talis N variants and features, consumers with high design and quality requirements can draw on the full range.
Talis N: Two basic shapes, large target group
The hansgrohe Talis N sink unit faucet is a modern eye-catcher in any installation – and with its versatility, it is ideally suited for all kitchen concepts. What makes Talis N so special?
The design language is uncompromisingly clean across the board and reduced to the essentials, with maximum effect. It's an inspiration for minimalists and everyone who wants to become one. 
 
Talis N is available in different comfort heights and in two basic shapes: with round spout,  and in U-shape. 
 
Your customer can choose from four exclusive surface designs that reflect their kitchen's style or provide a contrast: matte black, chrome, polished nickel or stainless steel finish. In keeping with this approach, all components, including the shower hoses, are color-matched.
 
For variants with pull-out spout/spray, an sBox Kitchen can also be ordered. For high flexibility and smooth work processes.
 
The attractive price level ensures a large target group.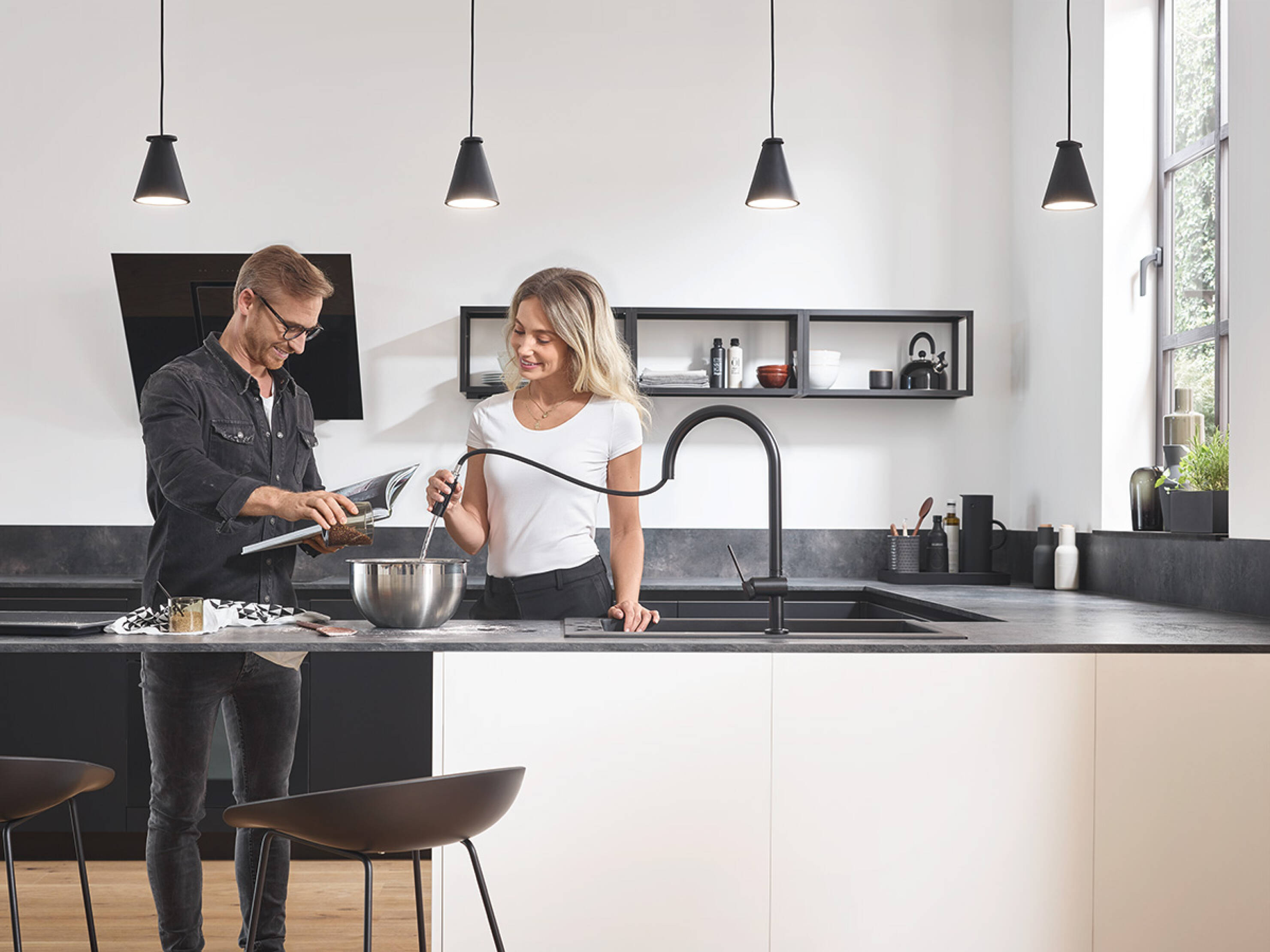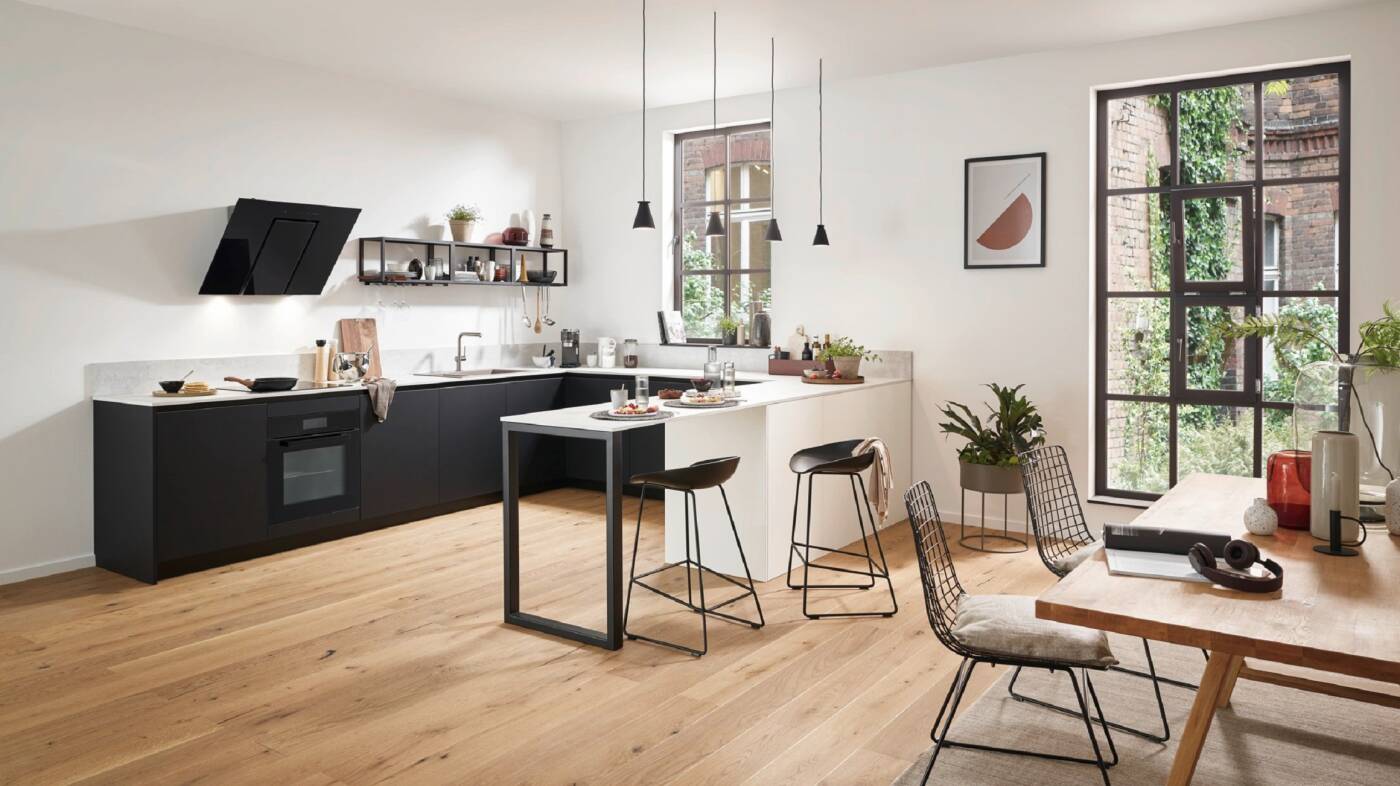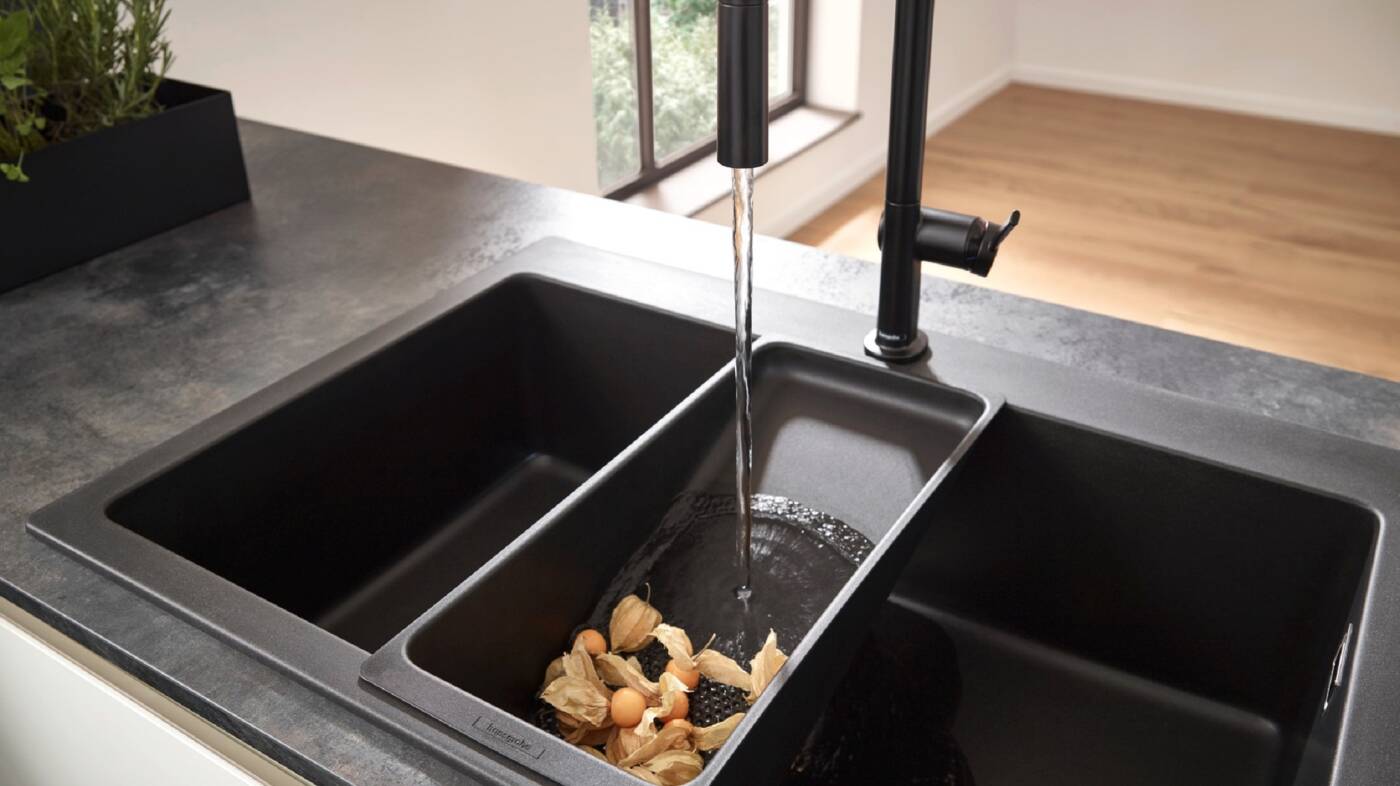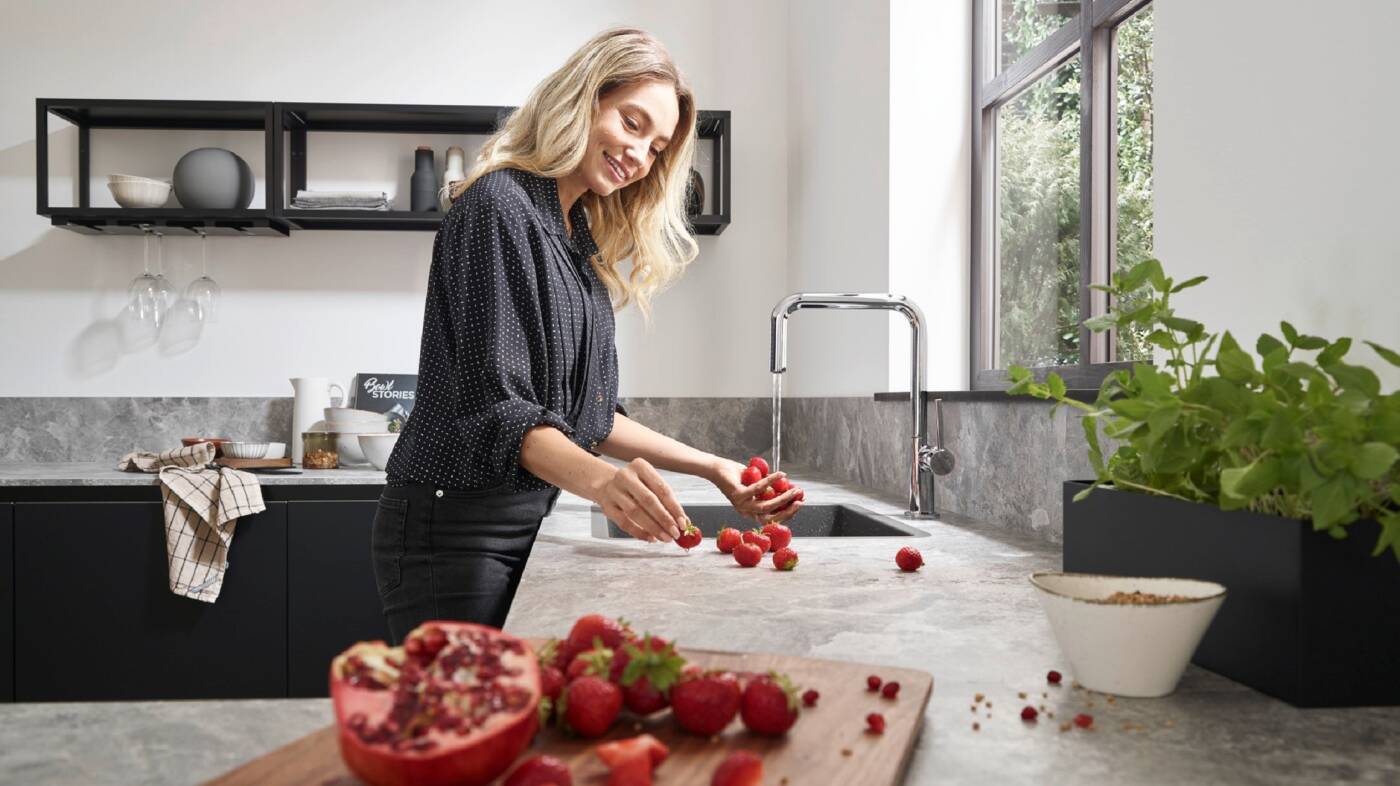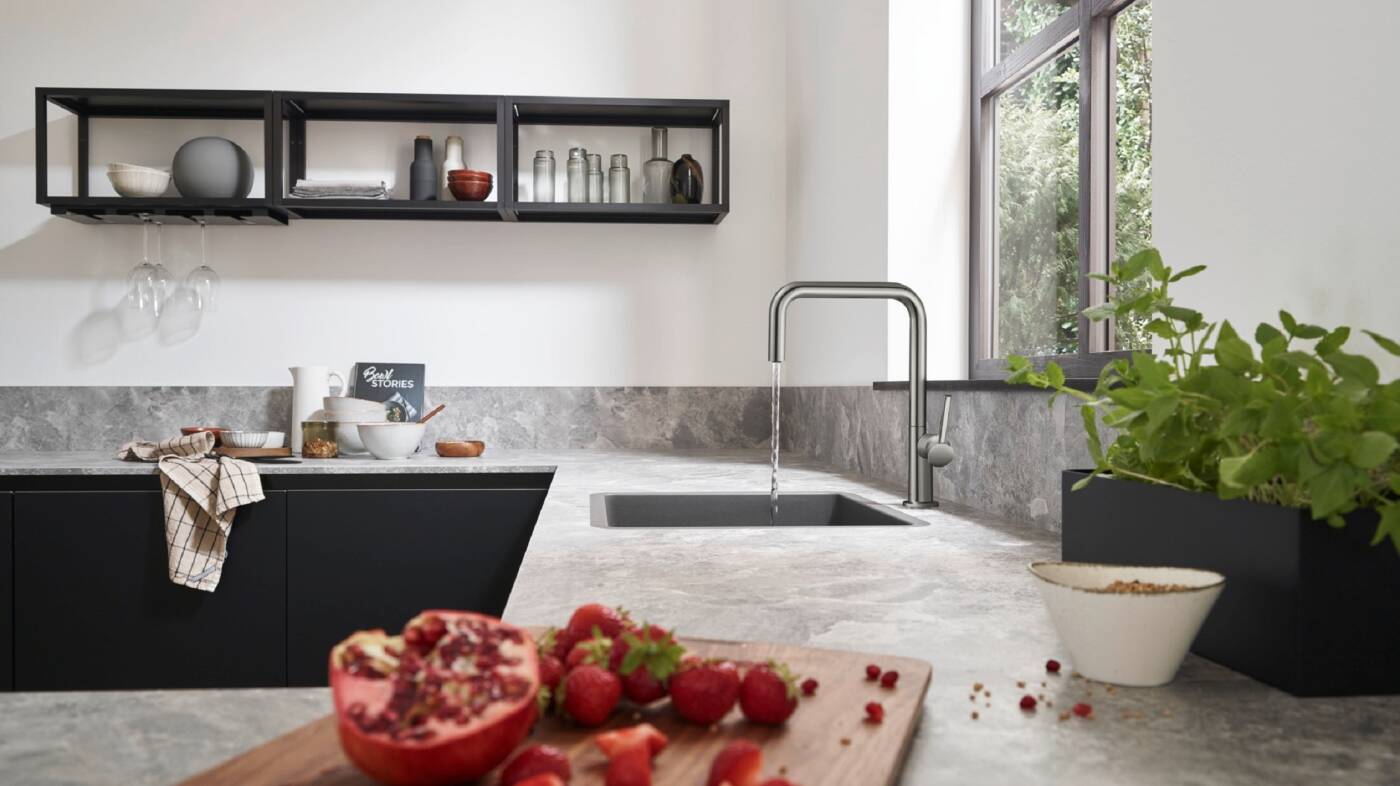 hansgrohe's Talis N kitchen faucet won the German Design Award for its design.

The jury's summary: "This elegant, high-quality kitchen faucet captivates with an extremely clean, minimalist design language that has been consistently reduced to three basic shapes. Combined with three surface finishes, it can be harmoniously integrated into practically any environment." 

In addition to chrome and stainless steel finishes, the exclusive Matte Black surface is the most beautiful compliment for your kitchen – minimalism across the board.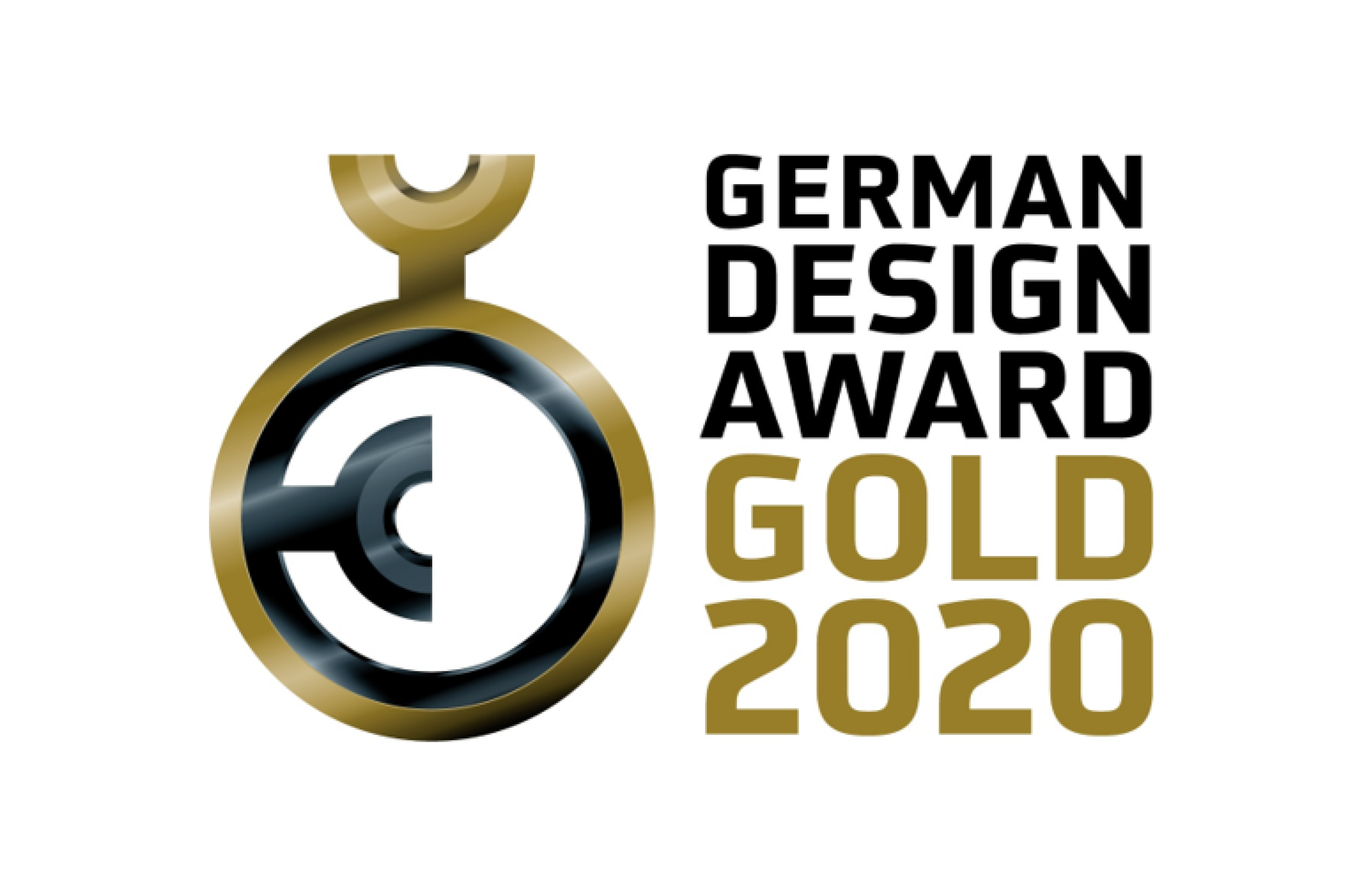 Design variant 1: Talis N kitchen faucet with round spout
The Talis N in elongated, round-arch design is perfect for the concept of open-plan kitchens that merge with the living space. Its slim, filigree silhouette comes into its own on a free-standing kitchen block or kitchen island. The faucet body, designed without visual interruptions, with a flat, vertically positioned handle and pull-out spray, has been given an exclusive finish in trendy Matte Black.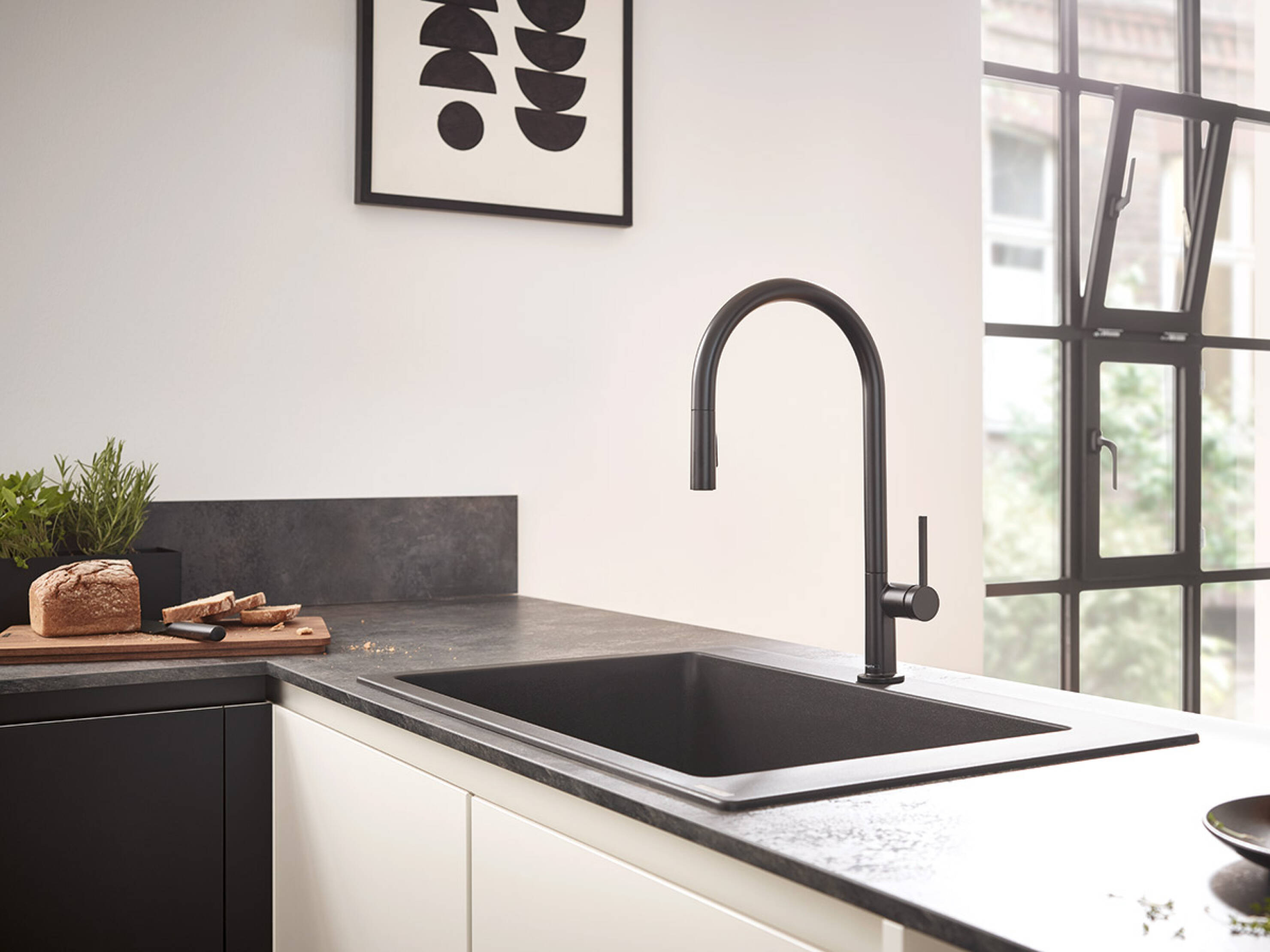 Design variant 2: Talis N kitchen faucet in U-shape
The Talis N with U-shaped spout has an unmistakably angular design with high recognition value. Regardless of the installation situation – in front of the window, with or without a wall cabinet – its spout is highly versatile, variable, and protected against over-swiveling. This space-saving, ergonomic, and stylish faucet has a discreetly integrated spray insert for the laminar spray, a slim, towering lever handle, and is comfortable to use.